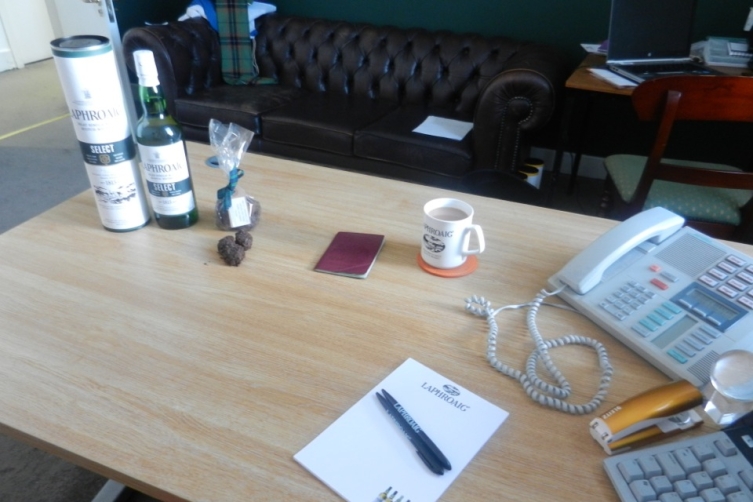 Ever wonder what the most powerful leaders, business execs and celebrities keep on their desks? Well, we're about to tell you. Our weekly "What's on My Desk" feature will take a look inside the offices and at the desks of the world's most influential power players.
As a woman who has made her mark in the world of whisky, Vicky Stevens serves as the Global Brand Ambassador for internationally renowned Single Malt Scotch brand Laphroaig. Her keen sense of smell has earned her a place alongside Master Distiller John Campbell, who she helps select casks for new and limited Laphroaig expressions, including the newest expressions, Laphroaig Select and Laphroaig Cairdeas 2014 Amontillado Edition. Here is a peek at the items on this Scotch aficionado's desk.
I always keep my passport close by so I have it handy for my next whisky adventure.  Who knows where Laphroaig will take me next!
Laphroaig homemade chocolate truffles are always a feature on my desk. Every time I travel, people are so generous and gift me with homemade truffles they've made with our Laphroaig Scotch! I have tried so many different variations and never had a bad one yet!! I try and save some to share with the team at the distillery and sometimes people I've met throughout my travels have sent them to me.
Laphroaig Select – I always keep a bottle of Laphroaig Scotch handy on my desk, you never know when you'll need some quick inspiration!  Most recently I've been enjoying our newest expression, Laphroaig Select. It's a blend of oak and sweetness with Laphroaig's trademark peat reek.
Cup of tea – essential!  Caroline Morris the Administration manager at Laphroaig is mum in the office and ensures a steady supply of tea which keeps me topped up through the day!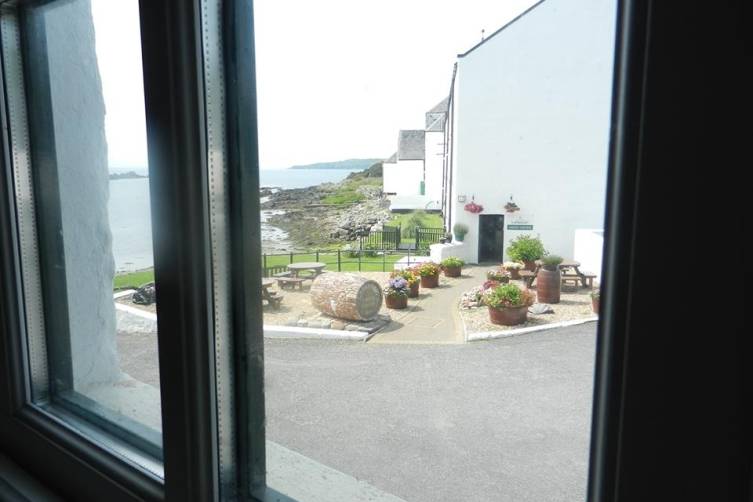 Like Haute Living Los Angeles? Join our Facebook page or follow us on Twitter @HauteLivingMag.