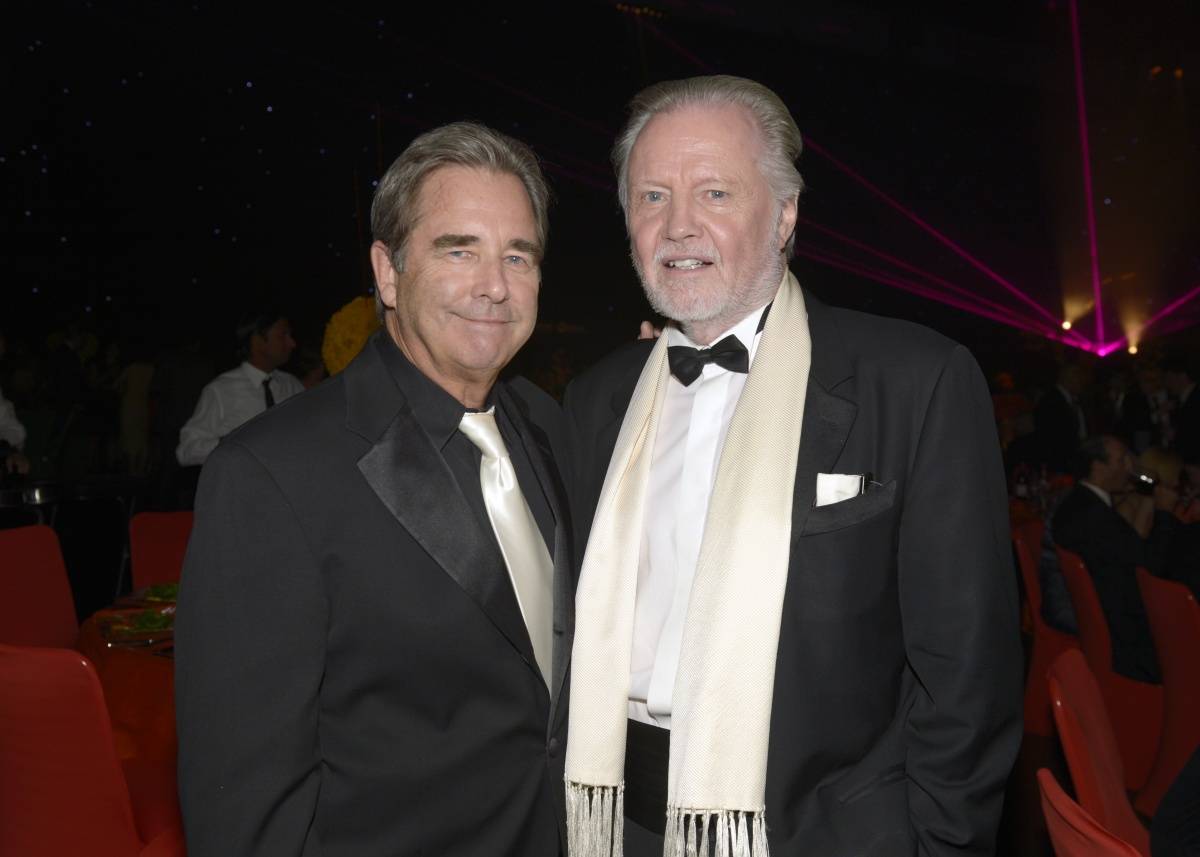 Photo Credit: Invision for Television Academy/AP Images
After many attendees of the 2014 Creative Arts Emmys walked away with trophies on Saturday night, Hollywood's most creative folks found themselves in the mood to party—which they did in spades at the Creative Arts Ball inside the West Hall of the Los Angeles Convention Center.
Following the ceremony at the Nokia Theatre L.A. Live, nearly 3,000 guests made their way to the "kaleidoscope of color" themed bash, which featured dazzling displays of color throughout the venue emanating from thousands of LED lights, media-enhances Versa TUBES and lasers.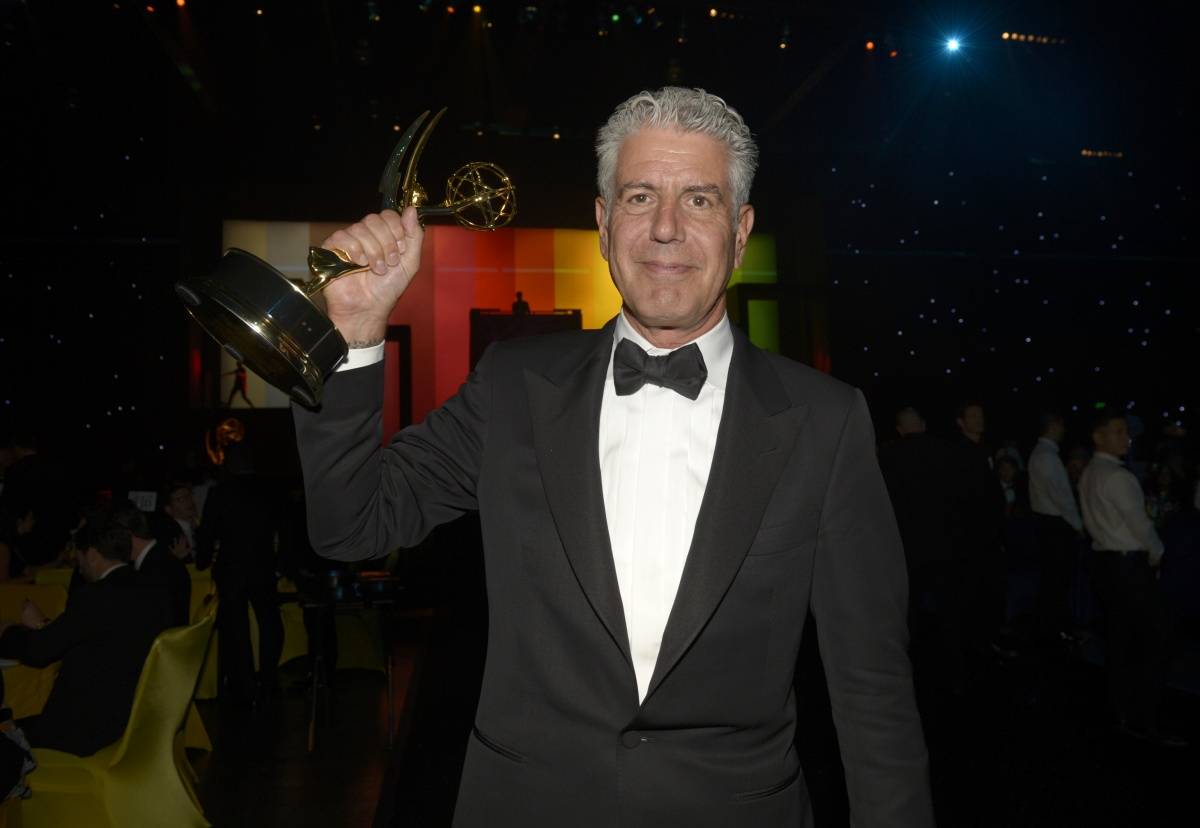 Photo Credit: Invision for Television Academy/AP Images
The evening's winners, including Allison Janney (Outstanding Guest Actress in a Drama Series, Masters of Sex), Anthony Bourdain (Outstanding Informational Series, Anthony Bourdain: Parts Unknown), Bill Simmons (Outstanding Short-Format Nonfiction Program, 30 For 30 Shorts), Don Was (Outstanding Music Direction, The Beatles: The Night That Changed America),Jane Lynch (Outstanding Host for a Reality-Competition Program, Hollywood Game Night), Joe Morton (Outstanding Guest Actor in a Drama Series, Scandal), Tabitha and Napoleon Dumo (Outstanding Choreography, So You Think You Can Dance) and Tate Donovan (Outstanding Short-Format Nonfiction Program, 30 For 30 Shorts) settled down for a three-course meal courtesy of Joachim Splichal's Patina Catering.
Guests dined on the first course of a grilled peach and heirloom tomato salad, a filet of beef entree and chocolate s'mores for dessert.
Beaulieu Vineyard celebrated their 11th year as the event's sponsor and the 75th anniversary of its Georges de Latour Cabernet Sauvignon by featuring a wine tasting bar in the center of the ballroom as well as providing all of the evening's official wines; guests were even gifted with bottles of the Muscat de Beaulieu and Georges de Latour Private Reserve Cabernet Sauvignon 2011 on the way out.
Addition guests including Beau Bridges (Masters of Sex), Bob Newhart (The Big Bang Theory), Carrie Brownstein (Portlandia), Carrie Preston (True Blood), Chris Parnell (Archer), Fred Armisen (Portlandia),Gary Cole (Veep, Bob's Burgers), James Lipton (Inside The Actors Studio), Jim Rash (Community, The Writers' Room), Joel McHale (The Soup / Community), Jon Voight (Ray Donovan), Judy Greer (Archer), Kumail Nanjiani (Silicon Valley), Laverne Cox (Orange Is The New Black), Mandy Moore (So You Think You Can Dance), Margo Martindale (The Americans / The MIllers),Matt Weiner (Mad Men), Morgan Freeman (Through the Wormhole with Morgan Freeman), Natasha Lyonne (Orange Is The New Black), Neil deGrasse Tyson (Cosmos: A SpaceTime Odyssey), Vince Gilligan (Breaking Bad), and Zach Woods (Silicon Valley) were also in attendance and on hand to catch entertainment courtesy of The Red Hot Band, Extreme Beam, String Theory and a dance performance by members of the Debbie Allen Dance Academy.
Like Haute Living Los Angeles? Join our Facebook page or follow us on Twitter @HauteLivingMag.
Fred Armisen, Natasha Lyonne, Carrie Brownstein
Fred Armisen, Natasha Lyonne, Carrie Brownstein
Photo Credit: Invision for Television Academy/AP Images
Joe Morton and Christine Lietz
Joe Morton and Christine Lietz
Photo Credit: Invision for Television Academy/AP Images
Laverne Cox and Gloria Cox
Laverne Cox and Gloria Cox
Photo Credit: Invision for Television Academy/AP Images
Aisha Tyler and Chris Parnell
Aisha Tyler and Chris Parnell
Photo Credit: Invision for Television Academy/AP Images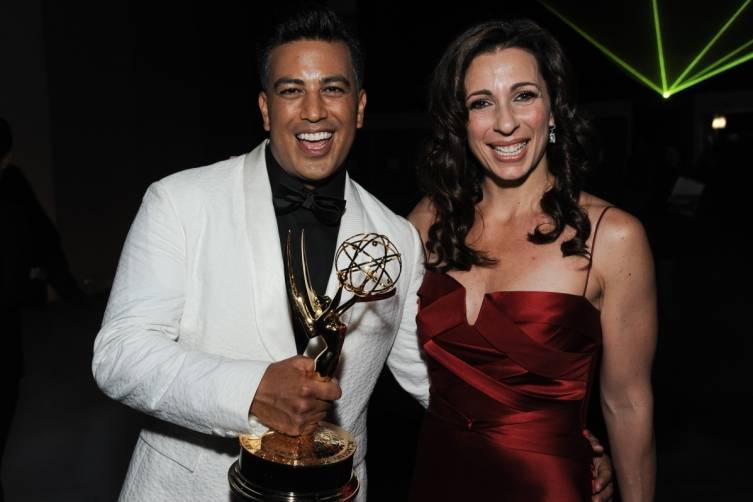 Napoleon and Tabitha Dumo
Napoleon and Tabitha Dumo
Photo Credit: Invision for Television Academy/AP Images
BV at the Creative Arts Emmy Awards
BV at the Creative Arts Emmy Awards
Photo Credit: Invision for Television Academy/AP Images
Creative Arts Emmy Awards
Creative Arts Emmy Awards
Photo Credit: Invision for Television Academy/AP Images
Photo Credit: Invision for Television Academy/AP Images
Photo Credit: Invision for Television Academy/AP Images