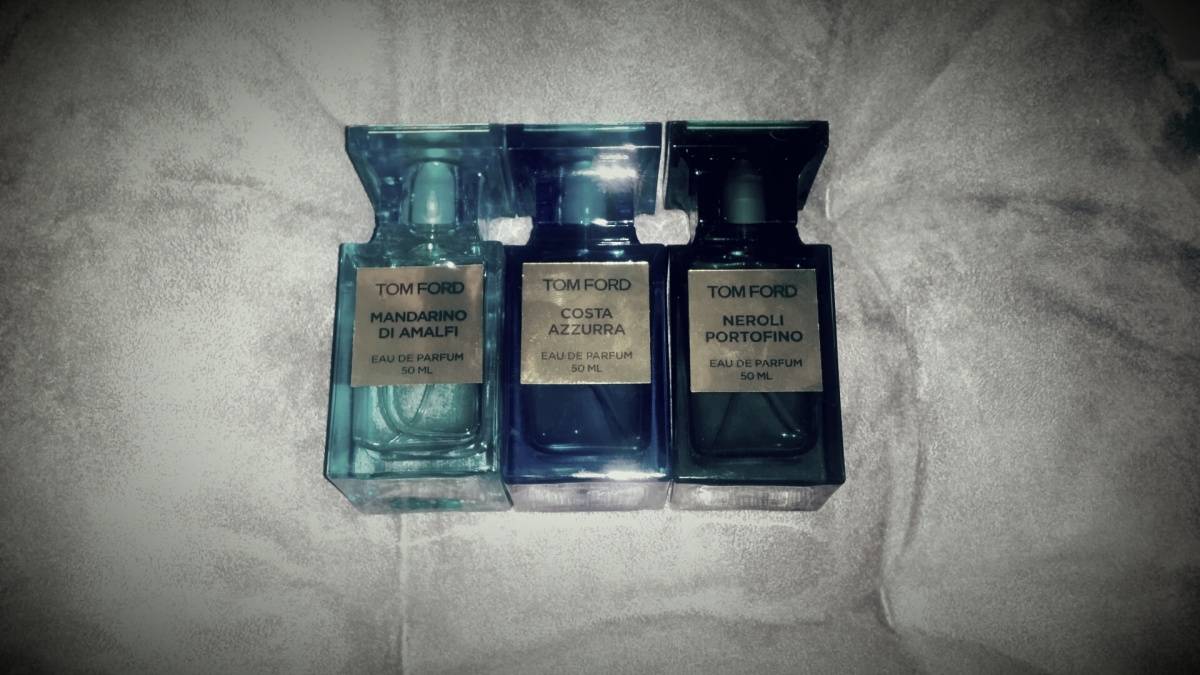 Are you desperately searching for the perfect summer scent? If so, you're in luck. Whether you prefer citrus or sweet, sultry or sophisticated, we've done our homework and tracked down the top 12 fragrances you must try this summer. What are you waiting for? It's time to get spritzing!
THE TOM FORD NEROLI PORTOFINO COLLECTION
The name "Tom Ford" has become synonymous with luxury, extravagance, quality, elegance and—dare we say it—necessity. Yes, you must try all of the fragrances in this three-piece collection, each of which brings to mind the white-washed villas and endless blue waters of the Mediterranean. Here is what you can expect.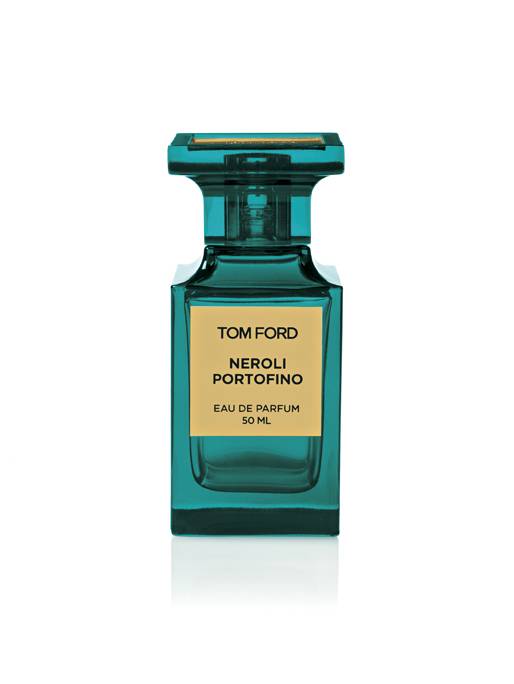 TOM FORD NEROLI PORTOFINO
Neroli Portofino evokes a long, sultry weekend on the Italian Riviera. The fragrance opens with a fusion of citrus oils—Tunisian Neroli, Sicilian lemon, winter yellow mandarin and Italian bergamot—before you'll smell the fragrant undertones of lavender, orange flower, rosemary and amber. Wear this at night with your sexiest evening attire—or with nothing at all.
Tom Ford Private Blend Neroli Portofino Eau de Parfum, 100ML, $295, Tomford.com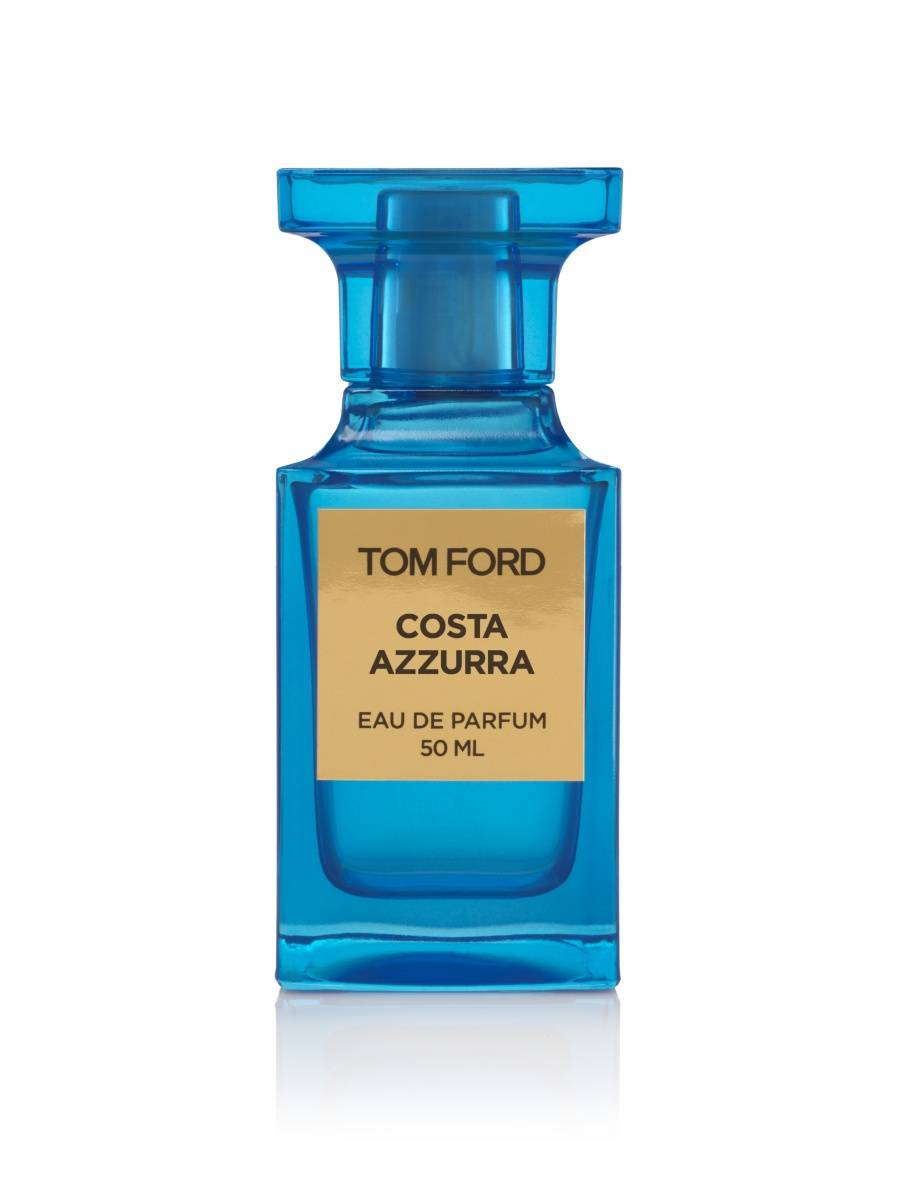 TOM FORD COSTA AZZURA
Costa Azzura is the earthiest of Ford's three-piece collection, opening with a hint of fucus as well as the sandy, salt-baked wood notes of driftwood accord and agarwood accord. A spicy shimmer of ambrette seed, celery seed, and cardamom conveys glints of freshness. The perfume is layered with a combination of armoise, juniper berry, myrtle, basil and French lavender, and lilts into crisp Italian lemons and yellow mandarin. Finally, it is topped with ambery citrus and resin from the lentisque shrub and smoky olibanum, incense and vetiver oil touch the air with sensuality, as carnally rich vanilla completes the composition. This is a rich, complex, almost masculine fragrance that lingers, rendering the wearer unforgettable.
Tom Ford Costa Azzura, 50ML, $215, Tomford.com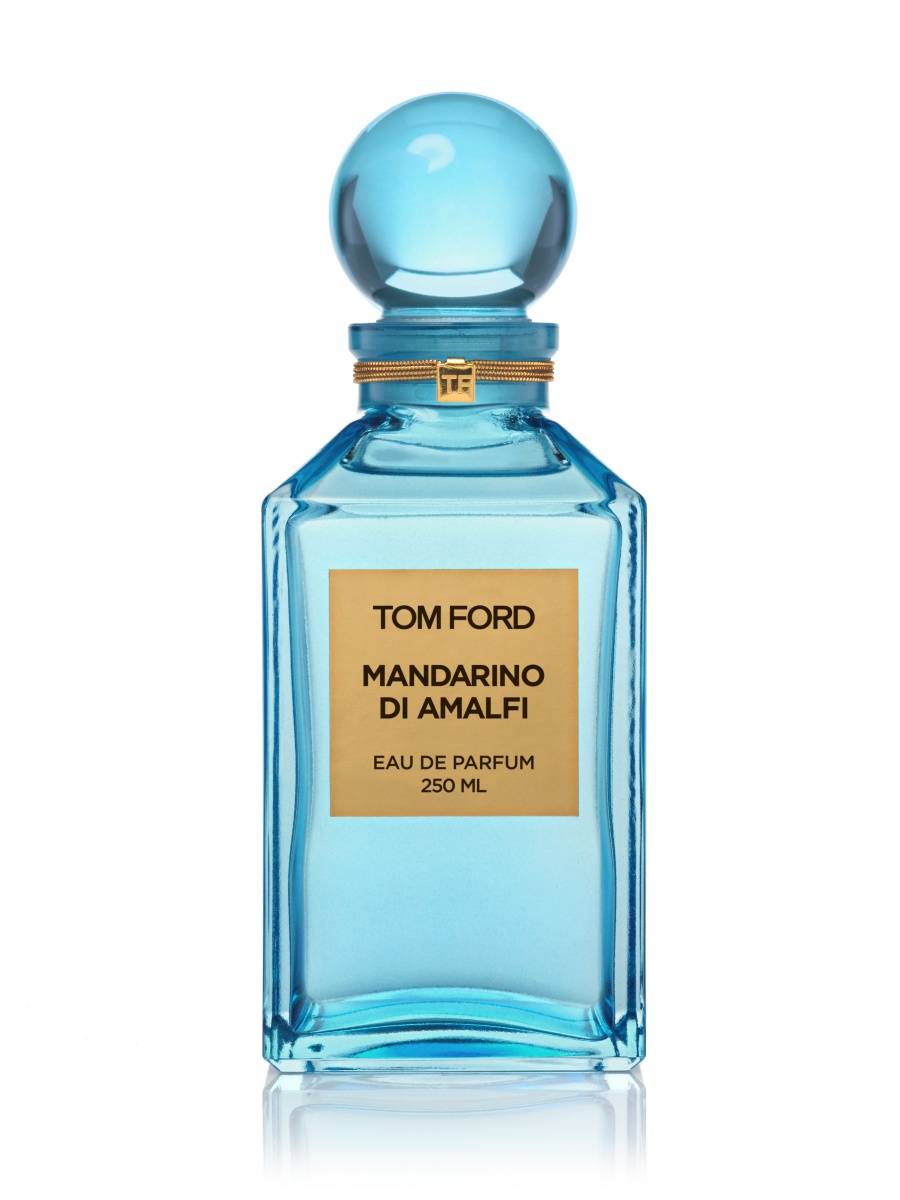 TOM FORD MANDARINO DI AMALFI 
Mandarino Di Amalfi perfectly captures the fragrant, floral essence of the Amalfi Coast. The fragrance opens with an abundance of coastal Italian ingredients such as tarragon, spearmint and blackcurrant bud, which, when paired with mandarin fruits, bergamot and grapefruit, lemon sfumatrice and basil, create a heady cocktail. This layered scent also contains cool black pepper and coriander seed, which rise up through a concentrated orange oil. Shiso leaf adds an unexpected twist that is as enchanting as a memento from Japan displayed in a grand Mediterranean villa, while amber and labdanum lend texture. Musk and civet bring warmth to the Mandarino Di Amalfi, which is floral at its core. Wear this heady scent while you're yachting: it wears perfectly when it hits the salty sea air.
Tom Ford Mandarino Di Amalfi, 50ML, $215, available at Tomford.com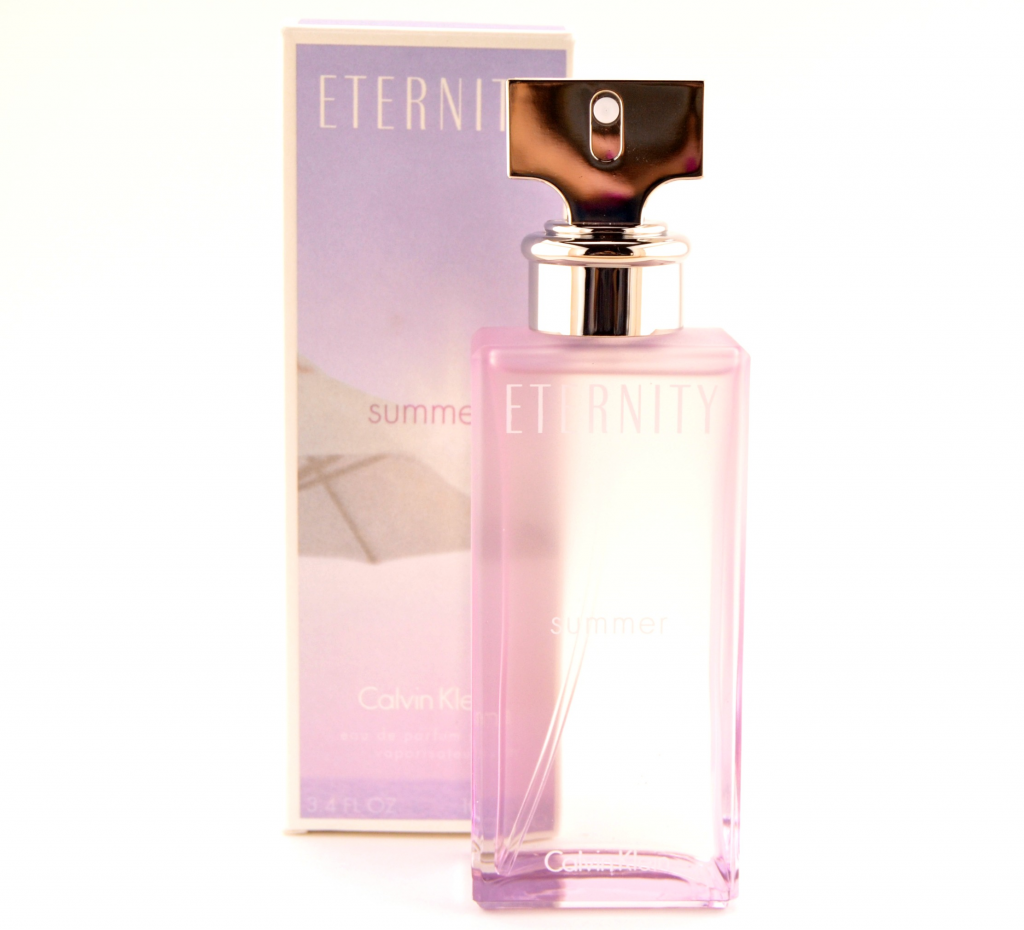 CALVIN KLEIN ETERNITY SUMMER
Are you in the mood for an "Endless Summer?" If so, this is the fragrance for you. Calvin Klein's Eternity Summer explodes like the 4th of July fireworks with sparkling notes of mandarin and the crispness of bamboo leaves, while pear and watermelon lend a colorful juiciness to the sunny, floral bouquet at its heart. This scent is sultry as well, thanks to notes of soft musk, white woods, gardenia, neroli, peony and water lily.
Calvin Klein Eternity Summer, 100ML, $64, available at Macy's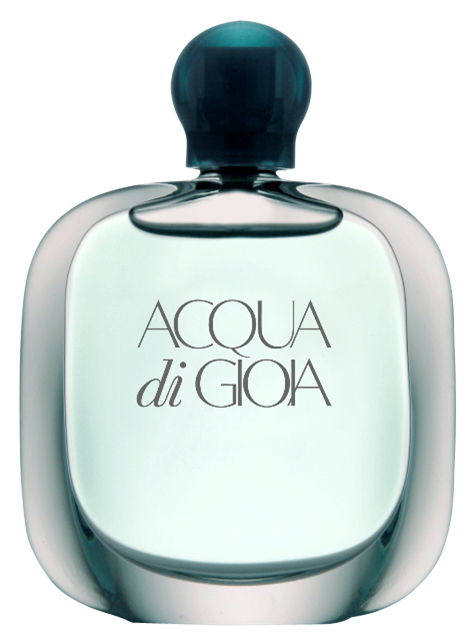 ACQUA DI GIOIA
We're completely besotted by Giorgio Armani's light and fragrant Acqua Di Gioia, a fresh perfume that's as perfect for a summery walk through the park as it is a day at the beach. The fragrance's top notes rise like a soft sea breeze, bringing forward a sensual blend of cool mint, warm brown sugar, and the zest of Italian lemon, harvested from the first spring blossoms in Calabria. Next, the heart notes emerge with beautiful floral hints of jasmine, dew of peony, and traces of pink pepper. The base lingers on a uniquely Mediterranean trail of cedar wood and the complex, herbaceous accords of labdanum.You won't be able to get enough of this scent, which, despite its Mediterranean scent, evokes memories of summers on Martha's Vineyard (for us, that is). 
Acqua di Gioia, 1.7 oz Eau de Parfum spray, $68, available at Sephora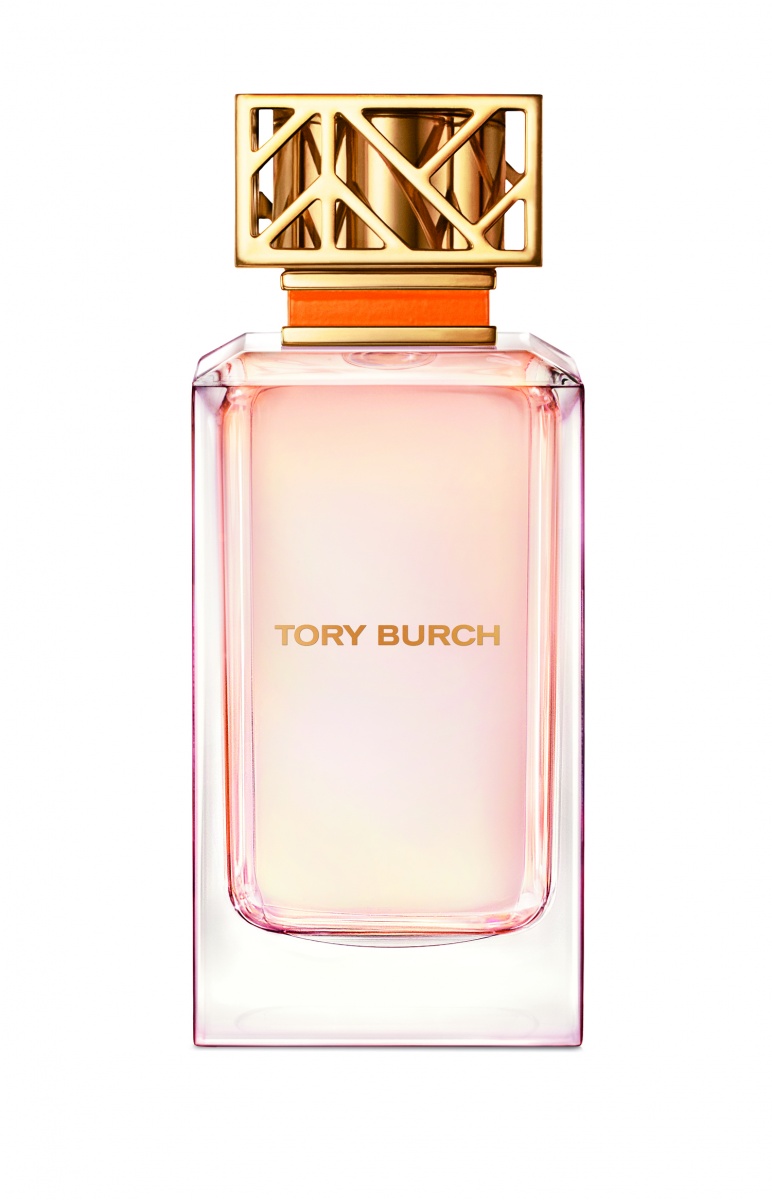 TORY BURCH EAU DE PARFUM 
Those familiar with the Tory Burch brand will hardly be surprised to find that her signature fragrance is as elegant and timeless as the woman behind the brand. That's while you'll find elements of earthy, dynamic vetvier present in Burch's chic scent, as well as summer-friendly citrusy notes like grapefruit and mandarin, as well as sweet bergamot, succulent neroli and tangy cassis. Like the woman herself, the fragrance is also quite feminine, with notes of saturated pink peony, lush tuberose, luxurious jasmine sambac and sweet alyssum, as well as warm and woodsy with hints of cedar and sandalwood.  According to Burch herself, the fragrance is "similar to the clothes and accessories we design — sophisticated but down-to-earth, combining disparate ideas you don't usually see together.  The fragrance is the same way. There's a brightness to the scent when you first smell it, and then you realize that it's more complex." We so agree.
Tory Burch Eau de Parfum Spray, 1 oz, $62, available at Nordstrom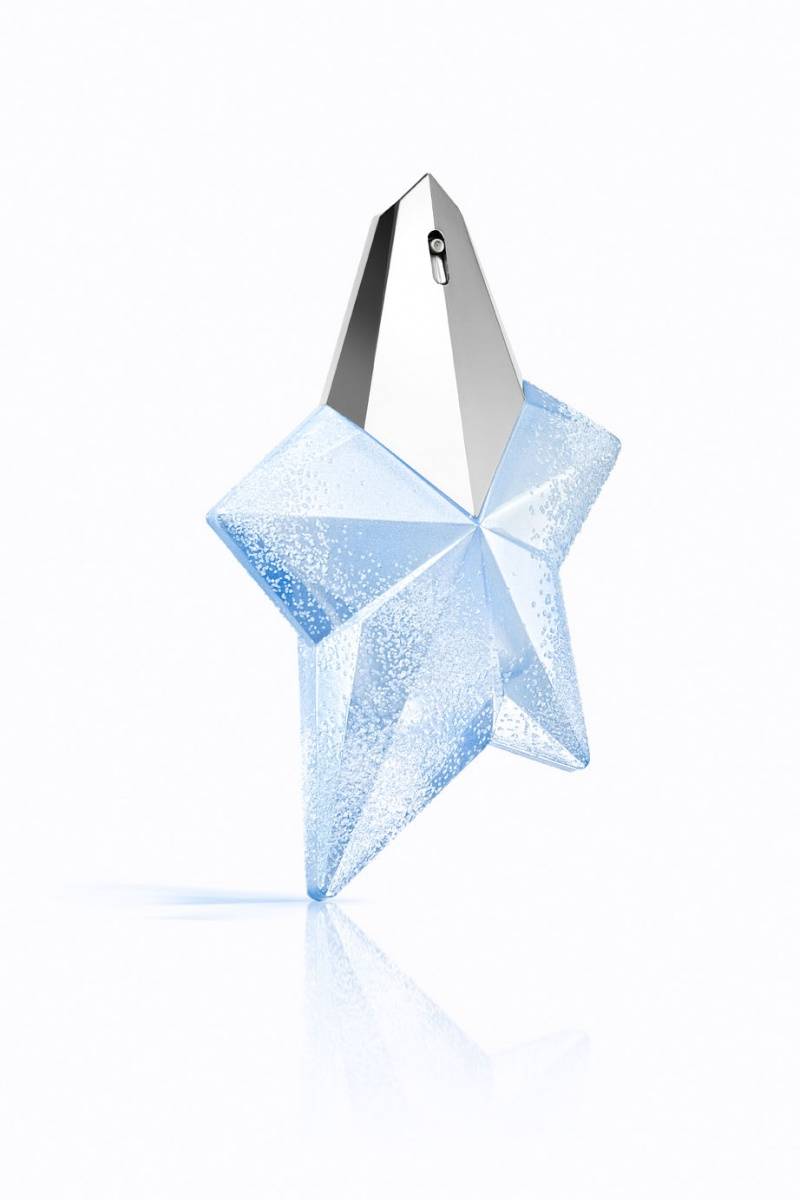 THIERRY MUGLER ANGEL EAU SUCREE
While most summer perfumes are citrusy, we prefer to change things up every once in awhile. After all, as a kid, there was nothing that said summertime more than ice cream cones after a day at the beach. Thierry Mugler's delectable new Angel Eau Sucree brings that playful, sweet time of childhood back for us. There are notes of red fruits and sorbet, caramelized meringue, patchouli and vanilla in this limited-edition perfume which truly smells good enough to eat.
ANGEL Eau Sucrée by Thierry Mugler, 3 fl. oz., $89, available at www.muglerstoreusa.com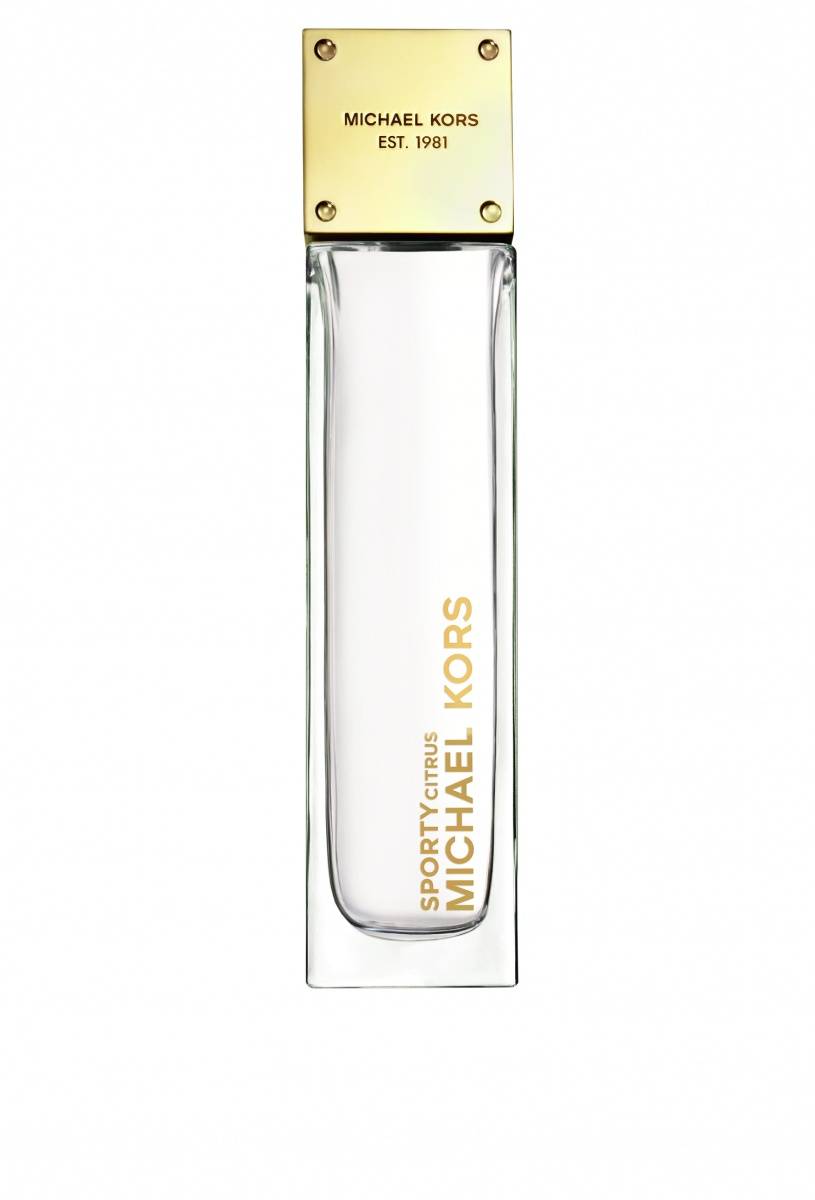 MICHAEL KORS SPORTY CITRUS
How chic is Michael Kors? Regardless of what you're wearing from the designer—be it a jacket, a dress or a perfume—you know you're going to feel supremely elegant. Kors' latest fragrance, Sporty Citrus, is no different. This scent is crisp, with orange and mandarin at the forefront, while warm woods and white florals linger in the background. Creamy, woodsy notes are the olfactive equivalent of luscious nudes, a famous hallmark color of the Michael Kors look. Regardless of what you're wearing sartorially, you'll certainly feel classic with Sporty Citrus on your skin.
Michael Kors Sporty Citrus Eau de Parfum, $95.00/3.4 oz, available at Macy's and Michael Kors boutiques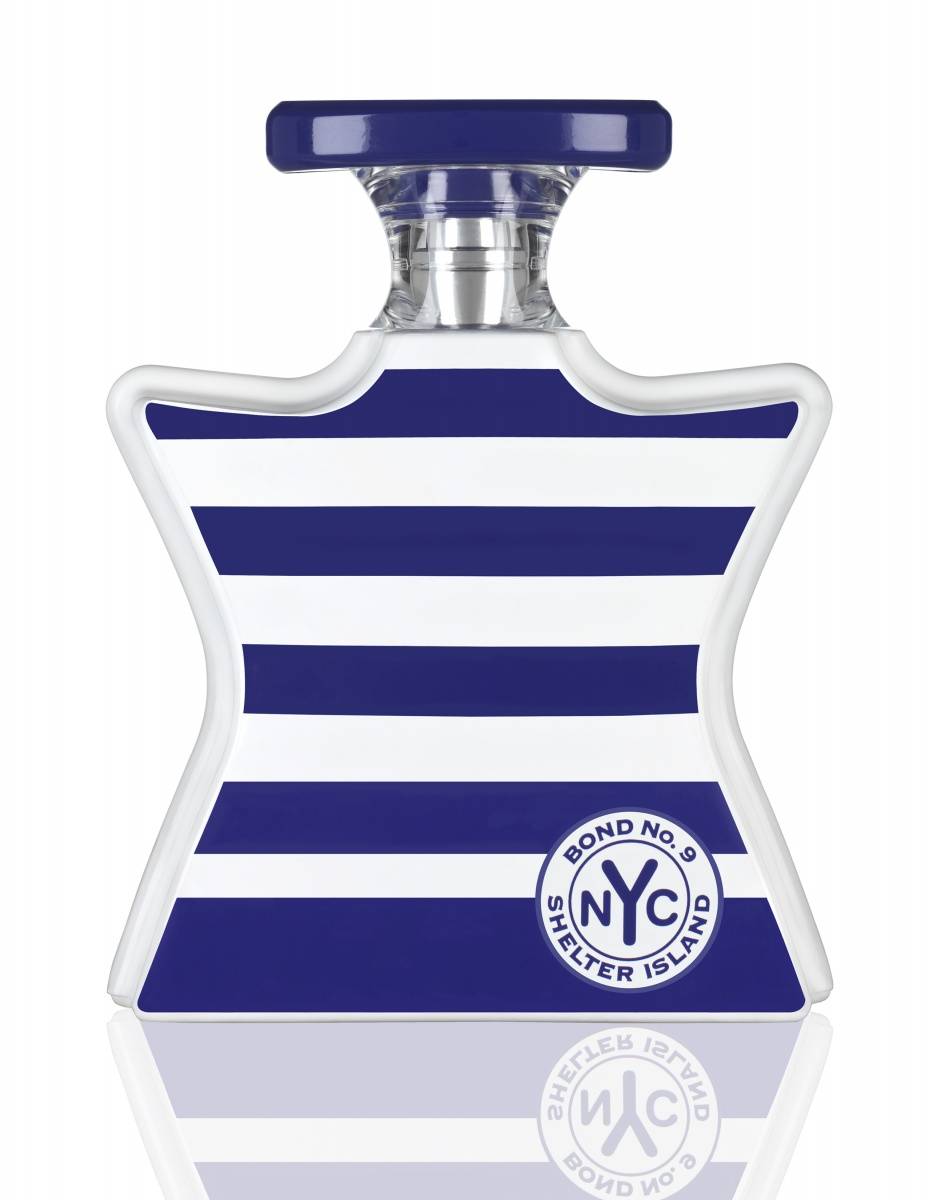 BOND NO. 9 SHELTER ISLAND
Bond No. 9 is famous for evoking the very essence of a place with its fragrances, which the brand does perfectly with its latest scent, Shelter Island. The perfume is unisex and clean, pairing Eastern-world hardwood with algae extract as well as nautical notes. There's summertime citrus combined with black pepper, white lilly and sensual notes of sandalwood, amber, myrrh and musk. Despite its many layers, this scent does what it intends, and brings to mind the Long Island locale it was named for, right down to the jaunty, nautically-inspired blue and white bottle.
Bond No. 9 Shelter Island Eau de Parfum, 100ML, $260, available at Bondno9.com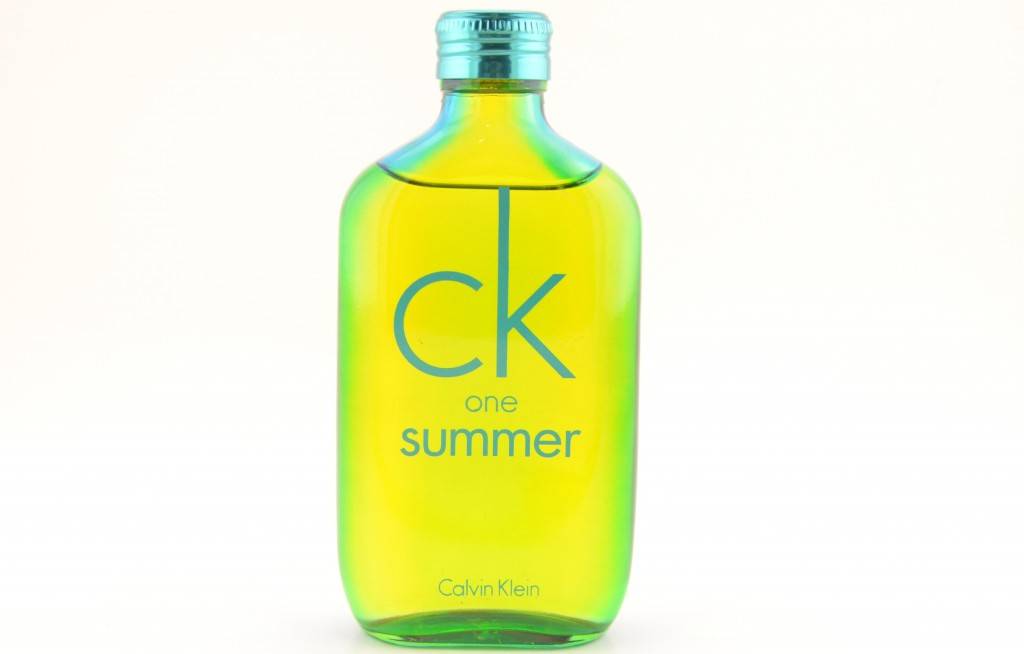 CK ONE SUMMER
Both men and women are going to enjoy wearing CK One Summer this sultry season. The unisex fragrance opens with bright, colorful citrus notes of frozen lime, grapefruit and mouthwatering, juicy melon. A cooling cocktail of white freesia and fresh cypress is mixed with an exotic tequila accord for an energetic vibe at the heart, while hydrating coconut water, cedarwood and crushed sugar linger for a long-lasting dry down. Wear this while downing margaritas or imbibing at an upscale seaside barbecue to really embrace its essence.
CK One Summer, 100ML, $52, available at Ulta.com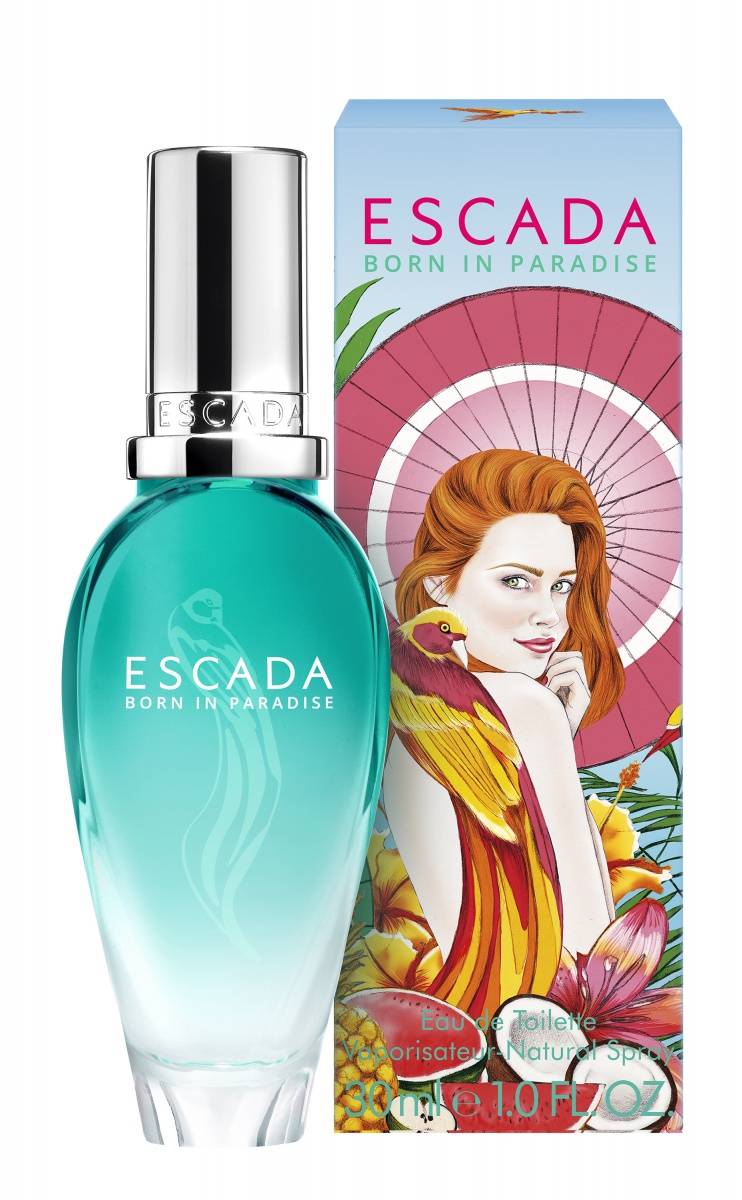 ESCADA BORN IN PARADISE
Is there a more quintessentially summery scent than Escada's Born in Paradise? Not only does its bottle channel the ocean, but its fragrance was inspired by a fan favorite tropical drink: the infamous pina colada cocktail. This delicious fragrance has a sultry base of sandalwood, cedarwood and musk, which morphs into middle notes of coconut milk and pineapple, with a top layer of green apple, watermelon and guava. It's the perfect accessory to your summer vacation for sure.
Escada Born in Paradise, 50ML, $59, available at Macy's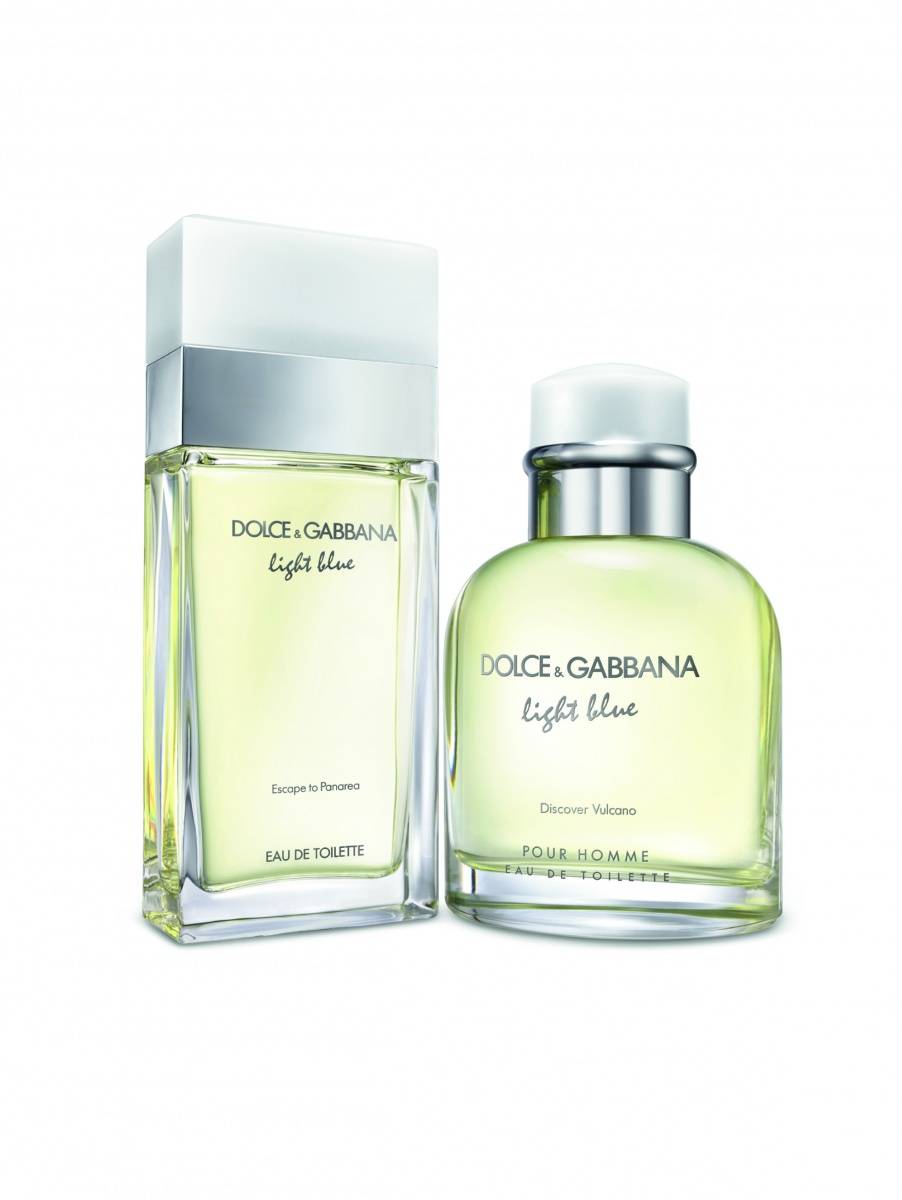 DOLCE&GABBANA LIGHT BLUE
Photo Credit: Dolce&Gabbana
What we love best about the newly released fragrances from Dolce&Gabbana —Light Blue, Escape to Panarea & Discover Vulcano—is that they linger well after you're gone, leaving your appearance as a tantalizing memory in the wake of your departure (and yes, this goes for both the female and male fragrances). These scents evoke the warm caress of the wind, the sea on Mediterranean nights and the scent of sun-kissed skin in the evening. The top notes in Dolce&Gabbana Light Blue Escape to Panarea (pour femme) opens with a burst of Calabrian bergamot and pear, alongside heady jasmine and orange blossom. Base notes root the fragrance with an accord of ambergris, patchouli, tonka beans, and warm musky accords. Meanwhile, the Mediterranean and masculine Dolce&Gabbana Light Blue Discover Vulcano (pour homme) belongs to the woody-chypre olfactive family. Intense top notes of Italian lemon and ginger are enveloped by the grassy softness of cypress and lavender at the heart. Base notes harmoniously blend Haitian vetiver, cedar wood, and the musky-amber scent of ambrox for an unforgettable scent.
Like Haute Living Los Angeles? Join our Facebook page or follow us on Twitter @HauteLivingMag.
Subscribe to discover the best kept secrets in your city