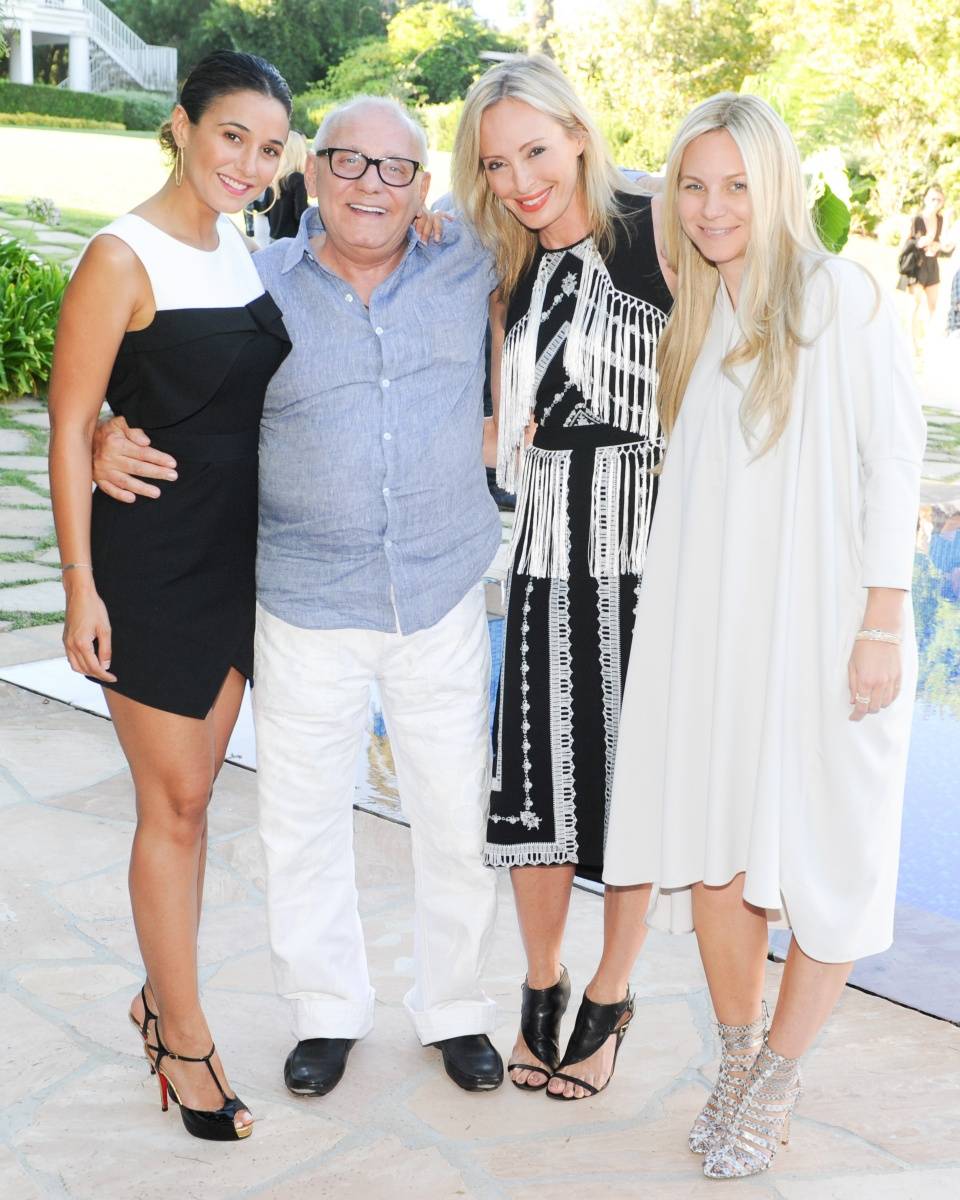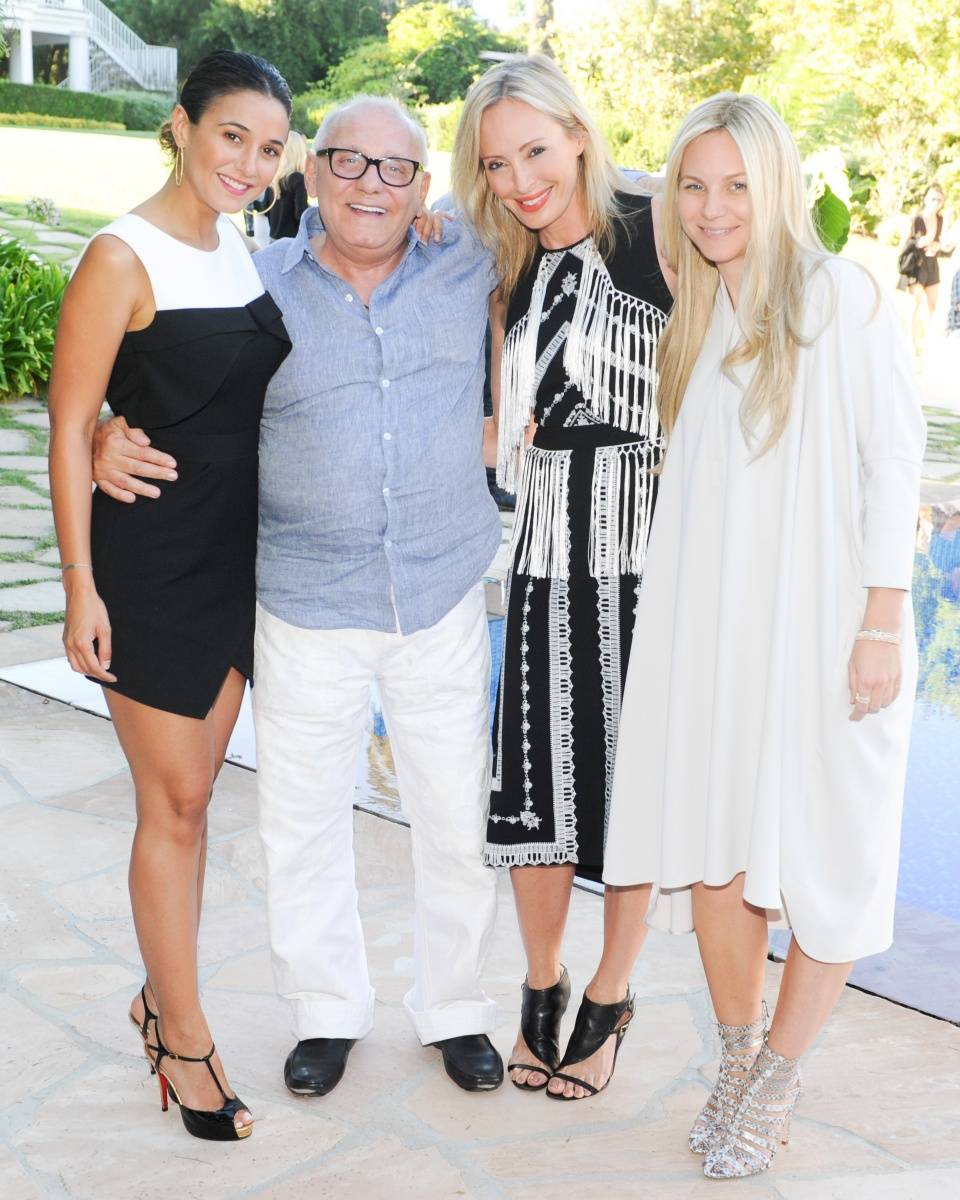 Photo Credit: BFA
Lubov and Max Azria opened up their Los Angeles home to one of the coolest fashion events of the summer: the first and only presentation of BCBG Max Azria's Resort 2015 collection.
The evening began with a shuttle to the couple's mansion, La Maison Du Soleil, where an elite crowd of fashionistas sipped champagne as they mingled poolside.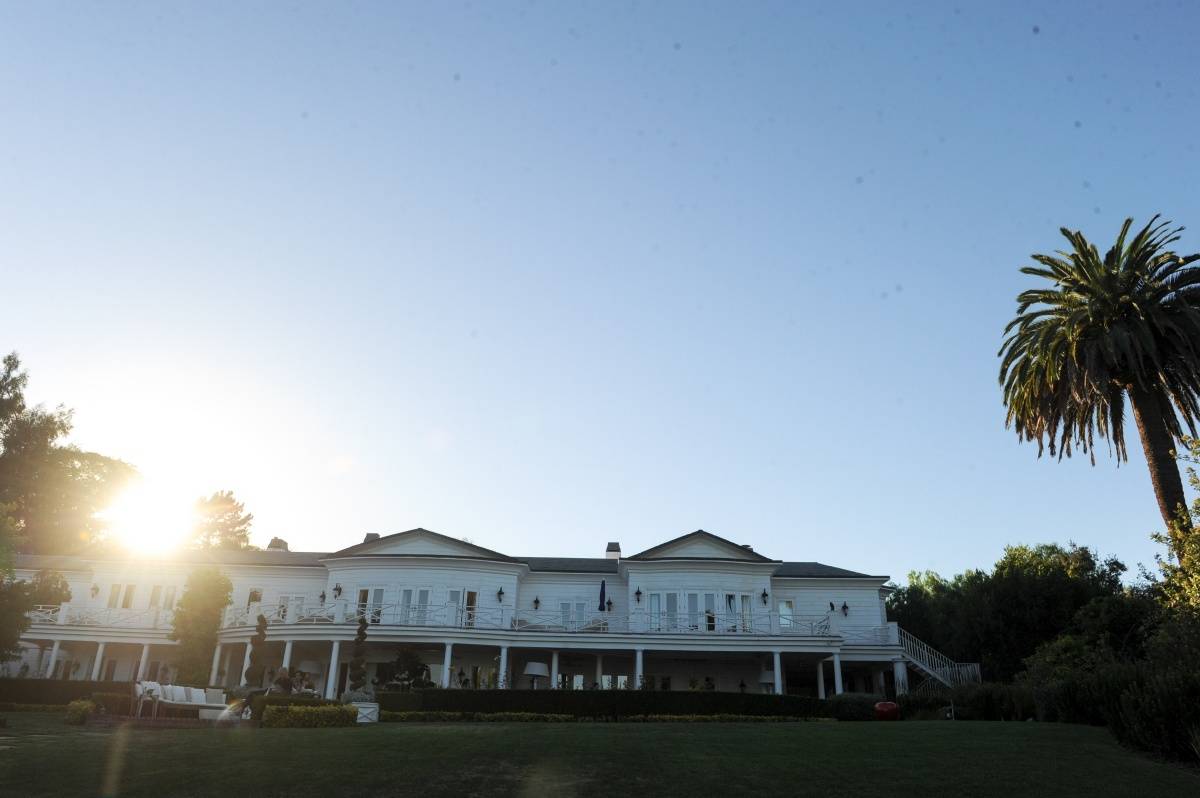 Photo Credit: BFA
Lubov, the Chief Creative Officer of BCBG Max Azria Group, gave a running commentary of her favorite looks (she loves fringe!) while announcing the new looks of three separate collections: BCBG ready-to-wear, BCBG Runway and Herve Leger.
Max, the brand's CEO, chairman, founder and designer, hung back and watched his wife proudly from the sidelines with daughter Agnes, who, in between presentations, performed two original songs for the crowd.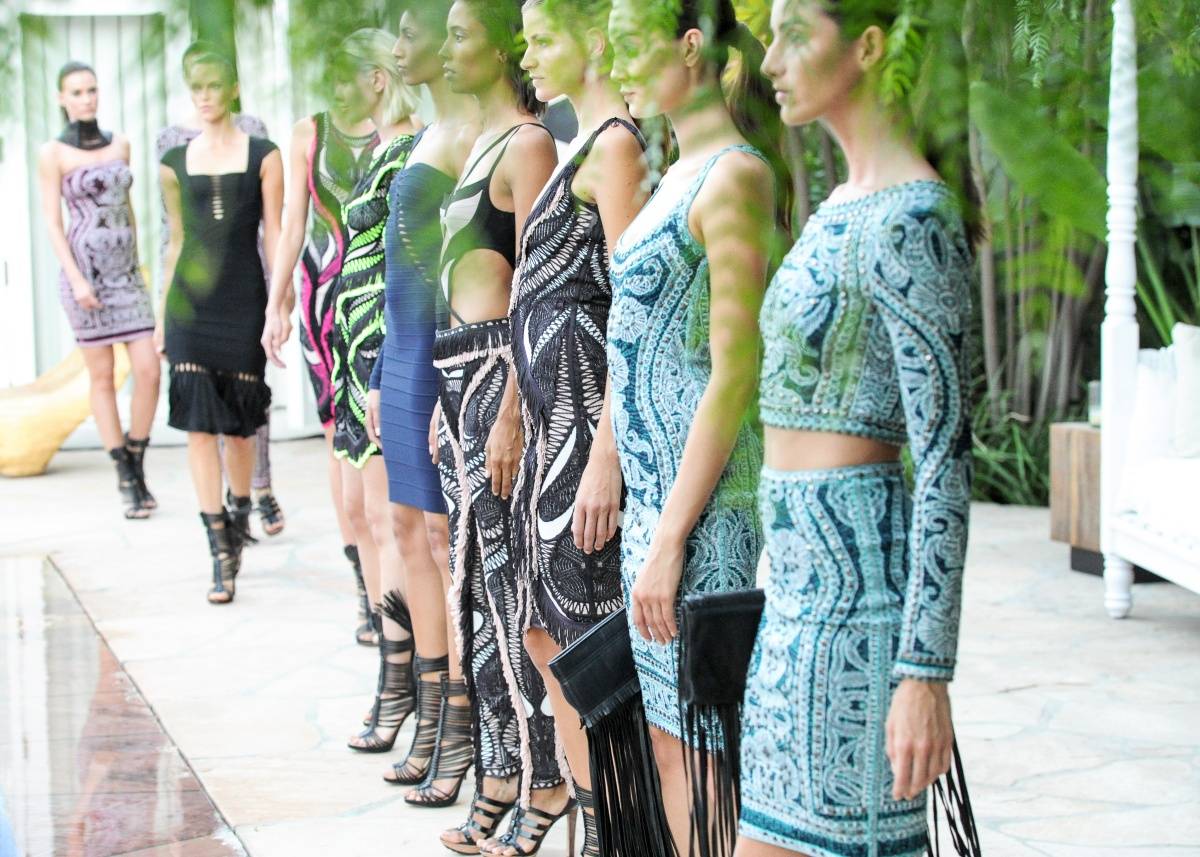 Photo Credit: BFA
In addition to the event's host committee, which included Jamie Chung, Jared Eng, Nicole Chavez, and Rosci Diaz, additional guests included Emmanuelle Chriqui, Keke Palmer, ZZ Ward, Kilo Kish, Leah Pipes, Bellamy Young, Reid Scott and Mickey Rourke.
Guests were invited to pick out summer-appropriate BCBG sunhats and sunglasses upon exiting the event, which began in the late afternoon and carried on throughout the evening.
Reid Scott_Elspeth Scott
Reid Scott & Elspeth Scott
Photo Credit: BFA
Photo Credit: Kiki Palmer_Kilo Kish
Lubov Azria_Bellamy Young
Lubov Azria & Bellamy Young
Photo Credit: Kiki Palmer_Kilo Kish
Lubov Azria_Nicole Chavez
Lubov Azria & Nicole Chavez
Photo Credit: BFA
Lubov Azria_Reid Scott_Elspeth Scott
Lubov Azria, Reid Scott & Elspeth Scott
Photo Credit: BFA
Photo Credit: BFA
Nicole Chavez
Nicole Chavez
Photo Credit: BFA
Auretta Thomollari
Auretta Thomollari
Photo Credit: BFA
BCBG Resort_2
BCBG Resort_2
Photo Credit: BFA
Photo Credit: BFA
BCBG Runway Resort 2015
BCBG Runway Resort 2015
Photo Credit: BFA
BCBG Runway Resort Look 10
BCBG Runway Resort Look 10
Photo Credit: BFA
Joyce Azia_Max Azria
Joyce Azia_Max Azria
Photo Credit: BFA
Kiki Palmer_Kilo Kish
Kiki Palmer & Kilo Kish
Photo Credit: BFA