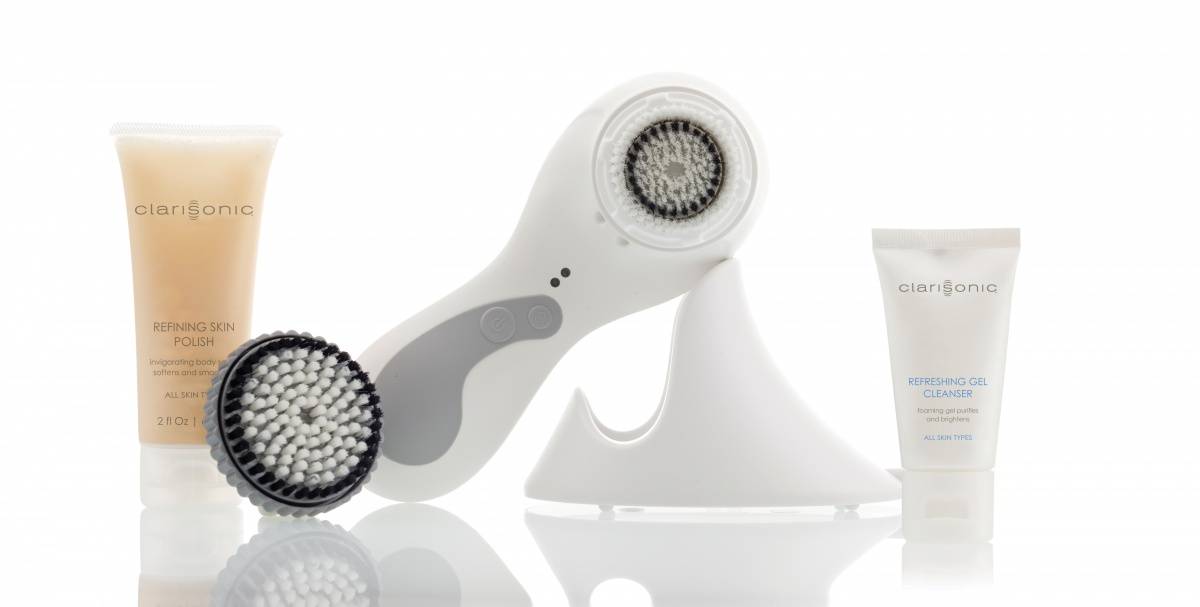 The idea of perfect skin is like an elusive butterfly: it evades most of us, and flits away as soon as we think we have it. I've spent countless hours and likely thousands of dollars trying to achieve this, though I'm now closer than ever thanks to some words of wisdom (and a few carefully selected products) from Kendra, an aesthetician at the Canyon Ranch SpaClub. Kendra warned me that everything I had learned in the past was wrong, but gave me a careful guide as to how to get my face back in fighting form. After a month of implementing the tools she's suggested, I've definitely saved face. Here is how you can do the same.
DAY
STEP #1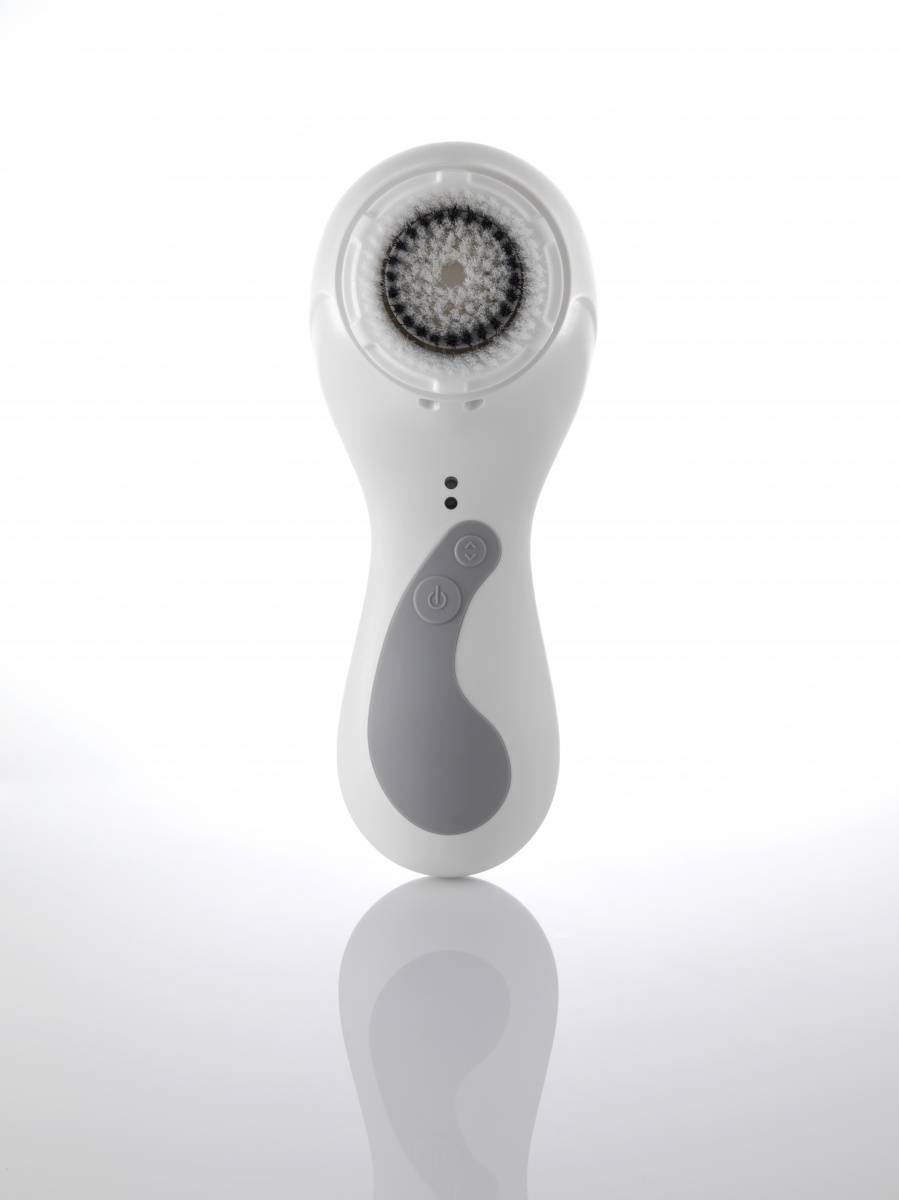 Nothing is more important than starting with a squeaky clean palette, and there's no better way to achieve that result than with the Clarisonic Plus. The patented Clarisonic Sonic Cleansing Brush uses a sonic frequency of more than 300 movements per second to deeply cleanse the skin far more effectively, yet more gently, than traditional superficial cleansing or simple rotating brushes. The result is noticeably smoother, more radiant skin. As a heads up, within the first week of using the Clarisonic, you might notice that your skin is more temperamental than usual, but that's totally normal. You need to expel all the garbage that's lying in wait underneath your skin before you can achieve perfection.
Clarisonic Plus, $225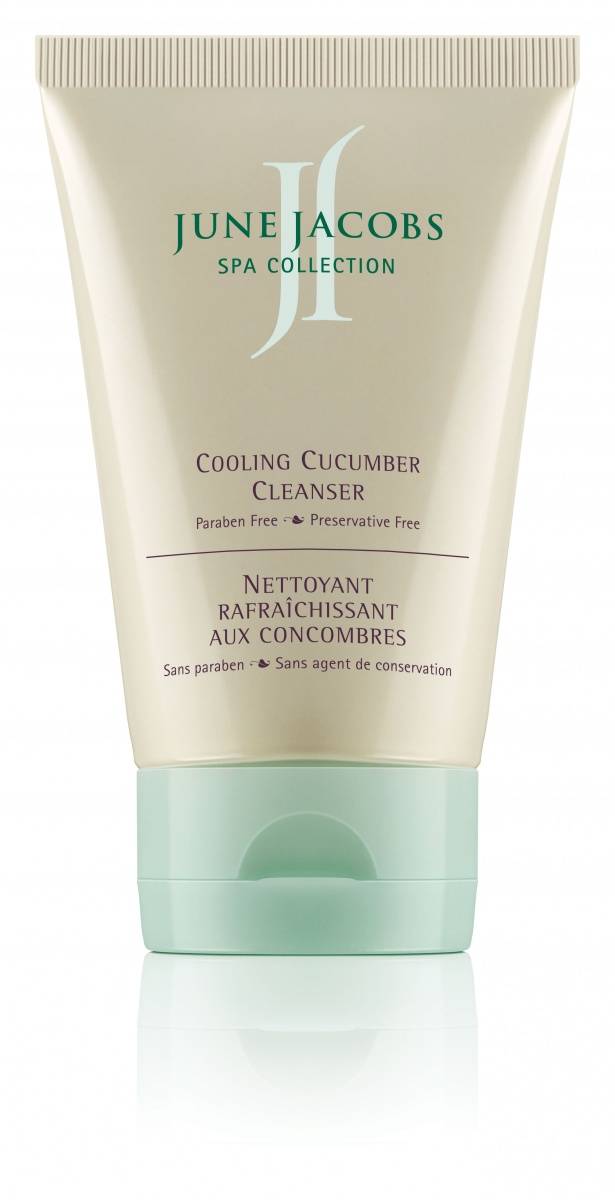 Wash with June Jacobs' Cooling Cucumber Cleanser. This calming and soothing, paraben and preservative free cleanser is perfect for sensitive skin. It gently cleanses away impurities with cucumber extract, a natural astringent, while an anti-oxidant blend of white, red and green tea extracts combined with goji berry, pomegranate and grape seed extracts help to neutralize free radicals, protect skin from environmental toxins and combat the visible signs of premature aging. Allantoin helps regenerate dry, damaged skin, leaving it clean, soft, supple and revitalized.
June Jacobs Cooling Cucumber Cleanser, $44 
STEP #2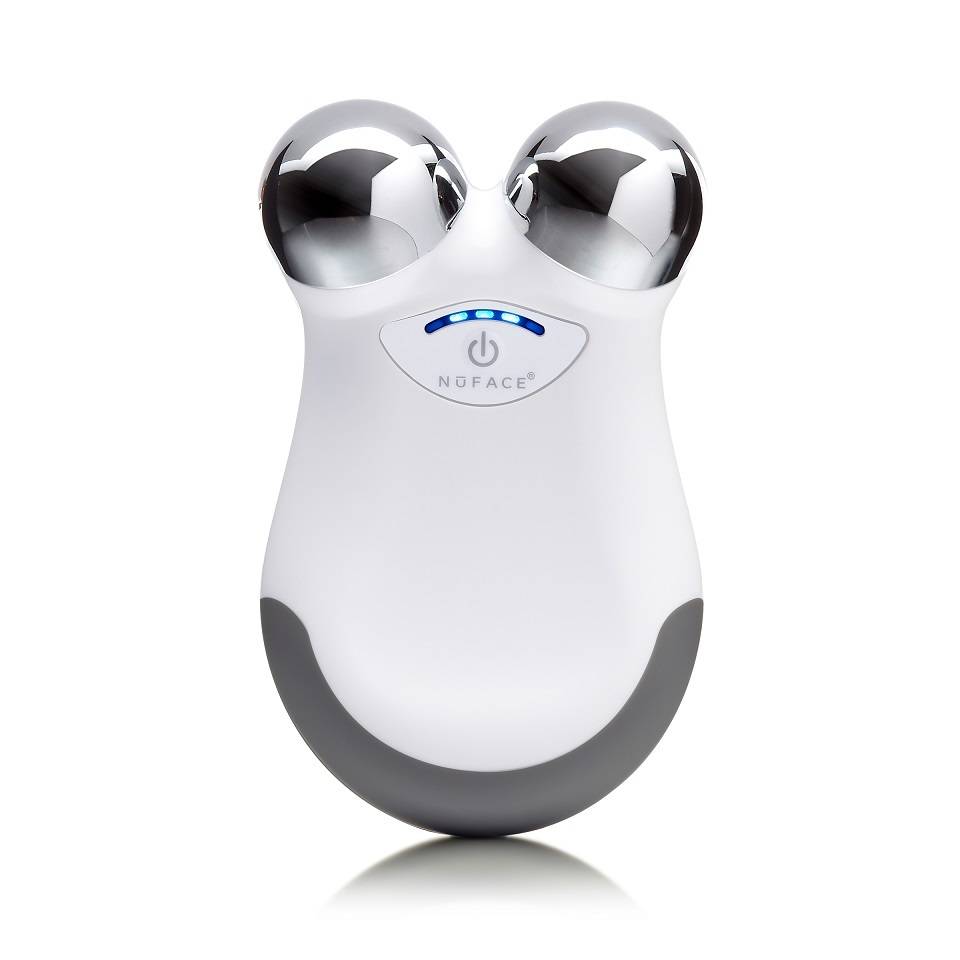 If you want younger, clearer skin, NuFACE is the answer. It seriously does what it promises in that it gives you a "new face." This is the mini, portable version of the original NuFACE device, a microcurrent facial toning device that's FDA-cleared for facial stimulation. Its technology uses gentle microcurrents that work to stimulate the skin on the areas of the face–such as the forehead, cheekbones, and jawline–to provide a five-minute facial lift and help improve your skin's appearance. It clears acne, rids your skin of wrinkles and contours your face (it gave me cheekbones!). Beginning with a cleansed face, apply the NuFACE Gel Primer to the area being treated and simply glide the NuFACE mini over the natural contours of your face, following the instructions in the user manual. This might seem superficial, but it's not. As with anything you're doing every single day, you will notice a difference over time. 
NuFace Mini, $199 
STEP #3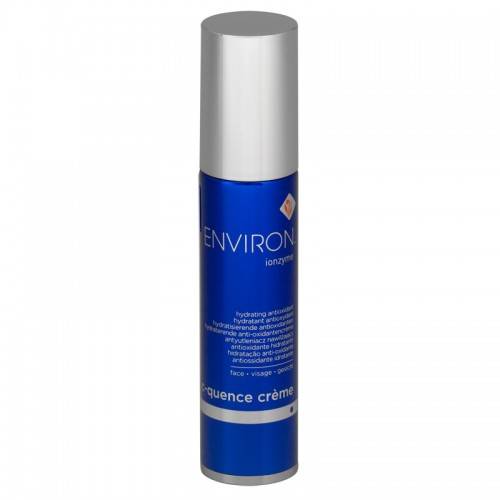 Next up, lather your face with Environ's awesome Ionzyme C-Quence 1 creme/serum. This moisturizing agent contains essentials vitamins, antioxidants and peptides, assists in improving the appearance of uneven skin tone and softens the appearance of fine lines. Your thirsty skin is going to lap it up like whoa.
Environ Ionzyme C-Quence 1 creme, $112 
STEP #4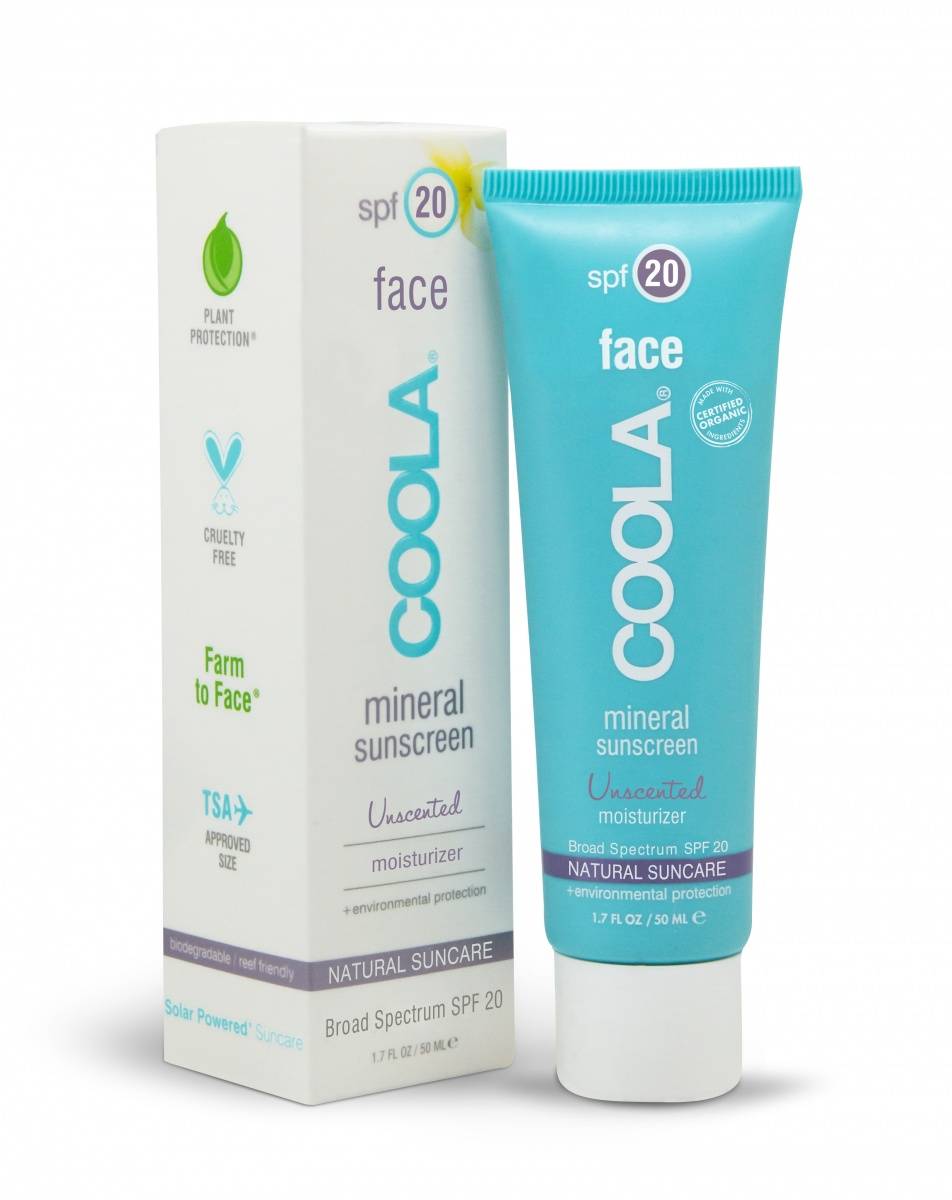 Coola's mineral sunscreen is awesome. Not only does it offer you skin protection, but because it's mineral-based, it doesn't clog your pores. Our pick is for the brand's tinted, light rose scented SPF 20 version, which contains organic acai oil, vitamins C and E, organic sunflower seed extract, linseed oil, plankton extract, which rejuvenates, and organic cucumber extract, which calms your skin. 
Coola Broad Spectrum SPF Rose Essence, $36 
NIGHT
STEP #5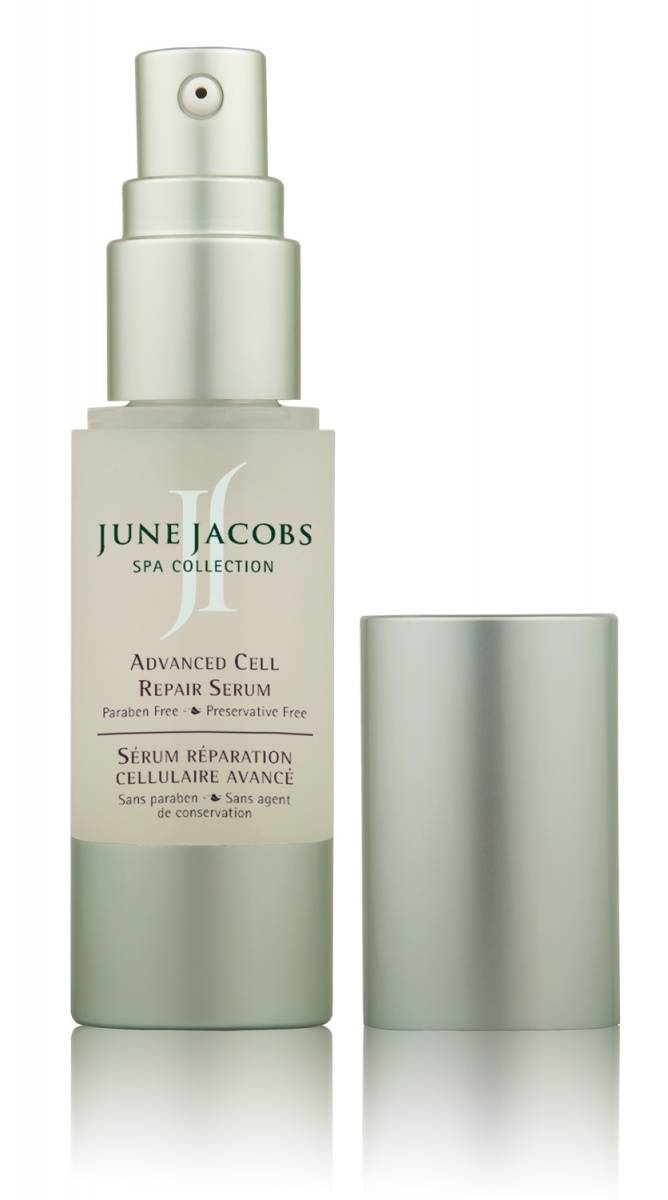 After using your Clarisonic before bed, apply June Jacobs' Advanced Cell Repair Serum. This paraben and preservative free replenishing gel serum is formulated with a high concentration of hyaluronic acid, a natural component of the human body which has the unique ability to attract and retain moisture in the cellular matrix of dermal connective tissue. Powerful patent pending anti-oxidant blend of white, red and green tea extracts combined with goji berry, pomegranate and grape seed extracts help to neutralize free radicals, protect skin from environmental toxins and combat the visible signs of premature aging. Enriched with pro vitamin B5 to maximize hydration and combat future moisture loss. With continued use, this serum claims to dramatically minimize the appearance of fine lines, facial laxity and dehydration as it restores a youthful radiance. After a month of use, I've definitely started to notice results. 
June Jacobs Advanced Cell Repair Serum, $78
STEP #6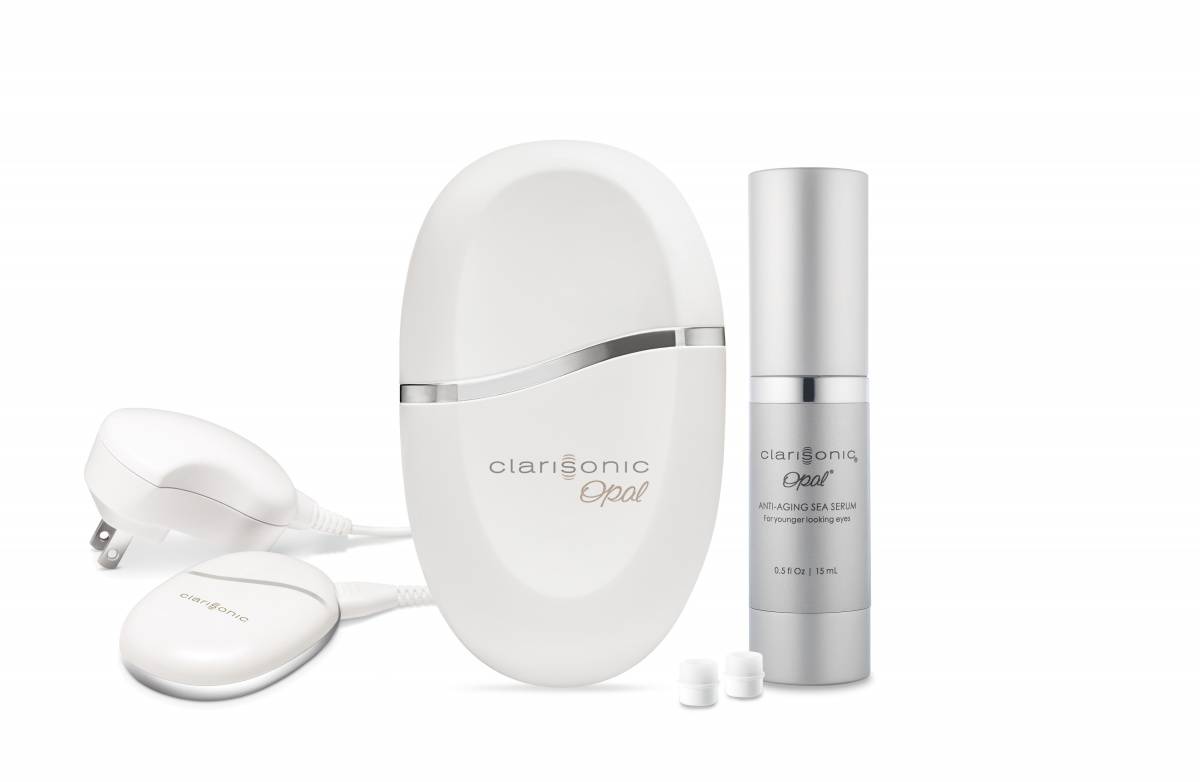 The Clarisonic Opal Sonic Infuser is a brilliant new palm-sized sonic infusion device that is specially designed to help build skin's resilience over time. By gently tapping a rubber tip to the skin around your eye at 200+ sonic movements per second, the Opal Sonic Infuser helps reduce under-eye puffiness and dark circles while maximizing the absorption of eye serums and wrinkle-reducing creams in a way that's not possible with your finger alone. Though the device comes with its own serum, I recommend putting your favorite eye cream, such as iS Clinical's Youth Eye Complex, on the tip instead for optimal results.
Clarisonic Opal Sonic Infuser, $185 
iS Clinical Youth Eye Complex, $95 
STEP #7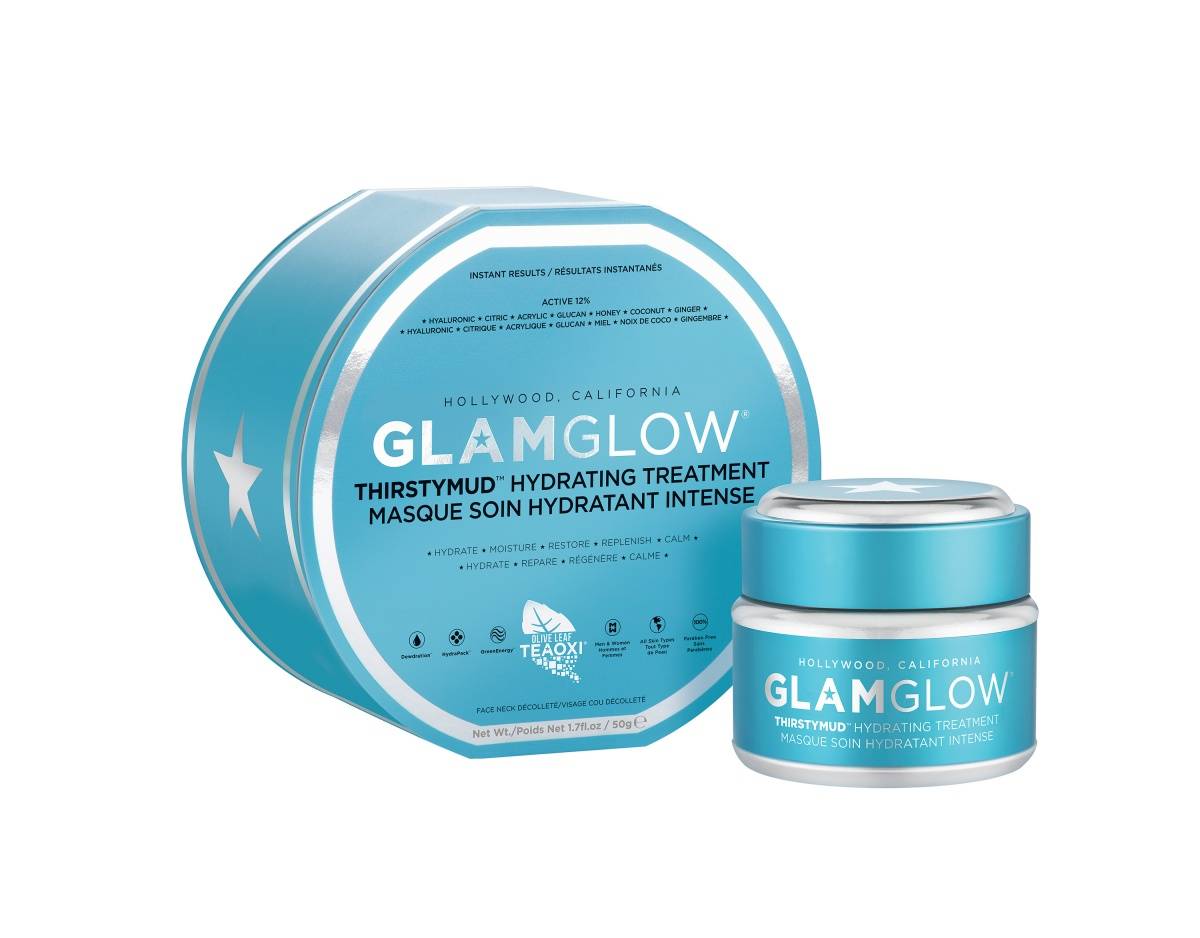 Photo Credit: GlamGlow
GlamGlow's THIRSTYMUD is potent stuff, which is why you need only use this hydrating mask once a week. THIRSTYMUD  moisturizes, restores, replenishes, and calms the skin. Dewdration boosts and locks in moisture for a dewy and youthful result while HydraPack leaves skin with an instant silky, soft, and supple feel. GreenEnergy smooths and energizes the skin, giving you a healthy-looking, glowing complexion. 
IN CONCLUSION…
There you have it! Here are the seven steps you can take to get that perfectly glowing, perfectly radiant (and perfectly blemish free) complexion.
Like Haute Living Los Angeles? Join our Facebook page or follow us on Twitter @HauteLivingMag.
Subscribe to discover the best kept secrets in your city