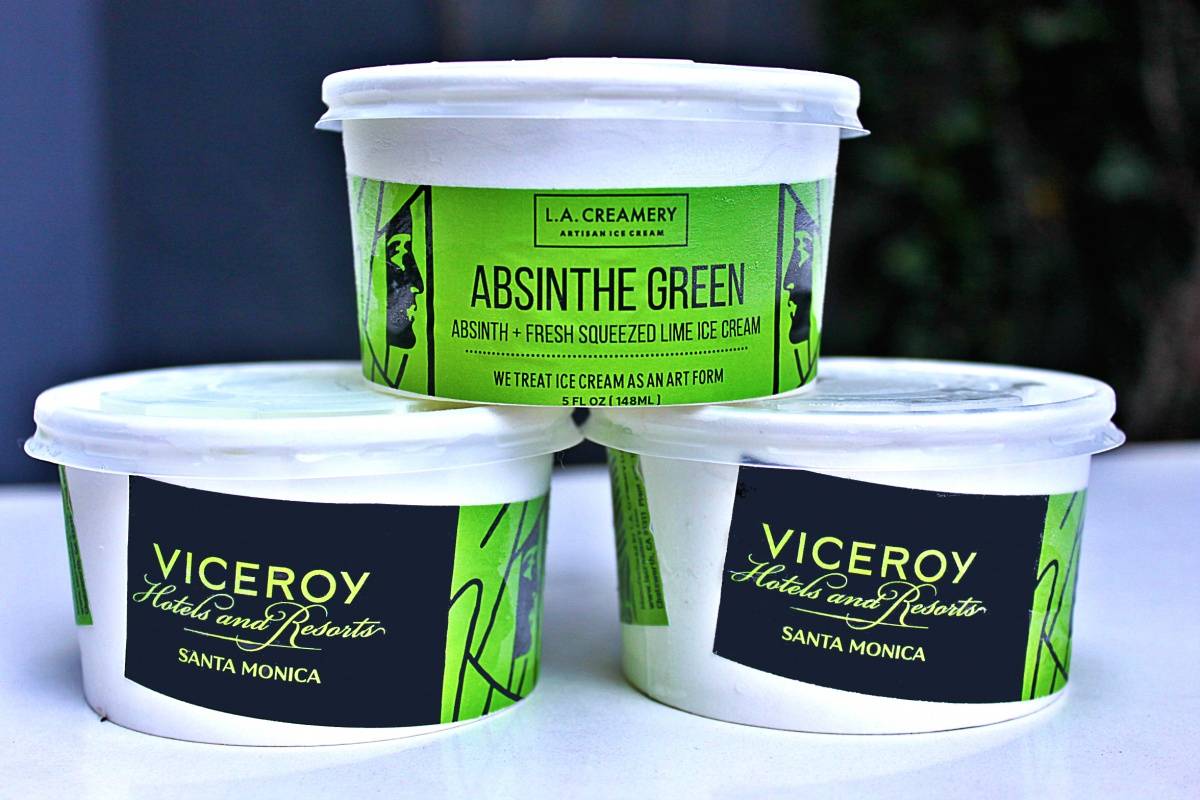 When the weather is warm and sultry, the days are long and there's fun to be had, you should definitely consider mixing two of life's greatest pleasures: alcohol and dessert. These boozy sweet treats will sate both of your cravings completely, but beware of overindulging — it is swimsuit season, after all!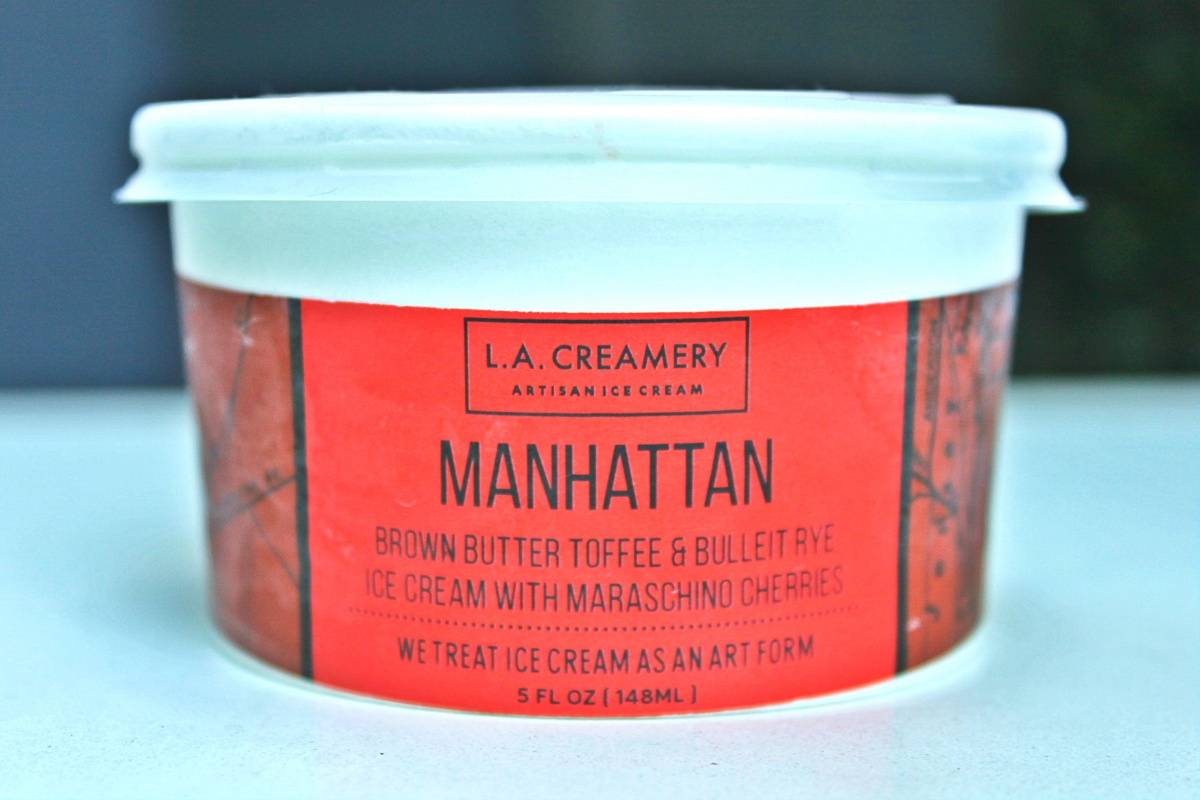 The Viceroy Santa Monica & L.A. Creamery's Alcoholic Artisan Ice Cream Beginning July 1, Viceroy Santa Monica and L.A. Creamery will partner to bring artisanal, all-natural spirits-infused ice cream creations to guests lounging poolside. The partnership is the result of collaboration between L.A. Creamery's Adam Fleischman, the Founder/Chairman of Umami Restaurant Group, Viceroy Santa Monica's award-winning mixologist Gary Cahill and CAST Restaurant's executive chef Tony DiSalvo. Two limited-edition flavors will be available in just a few short weeks: the Viceroy Manhattan, made with brown butter toffee and Bulleit Rye ice cream topped with maraschino cherries; and Viceroy Absinthe Green, featuring absinth and fresh squeezed lime ice cream.
Viceroy Santa Monica, 1819 Ocean Ave, Santa Monica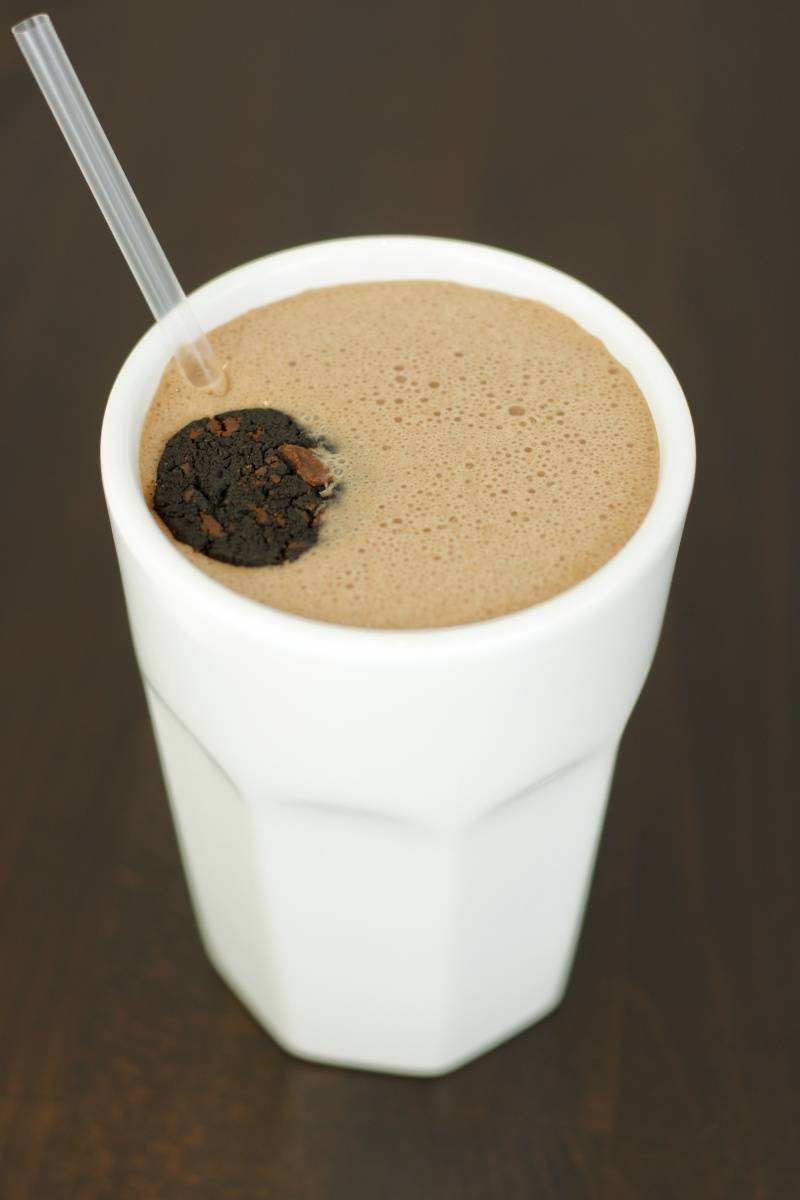 C&M's Milk Handshake The Los Angeles County Museum of Art's delightful café allows museumgoers to get their buzz on (slightly) while enjoying art. right. It offers one rotating "adult" Milk Handshake, which can feature liqueurs from Baileys to Frangelico to Kahlua. 

Coffee & Milk at LACMA, 5905 Wilshire Blvd, Los Angeles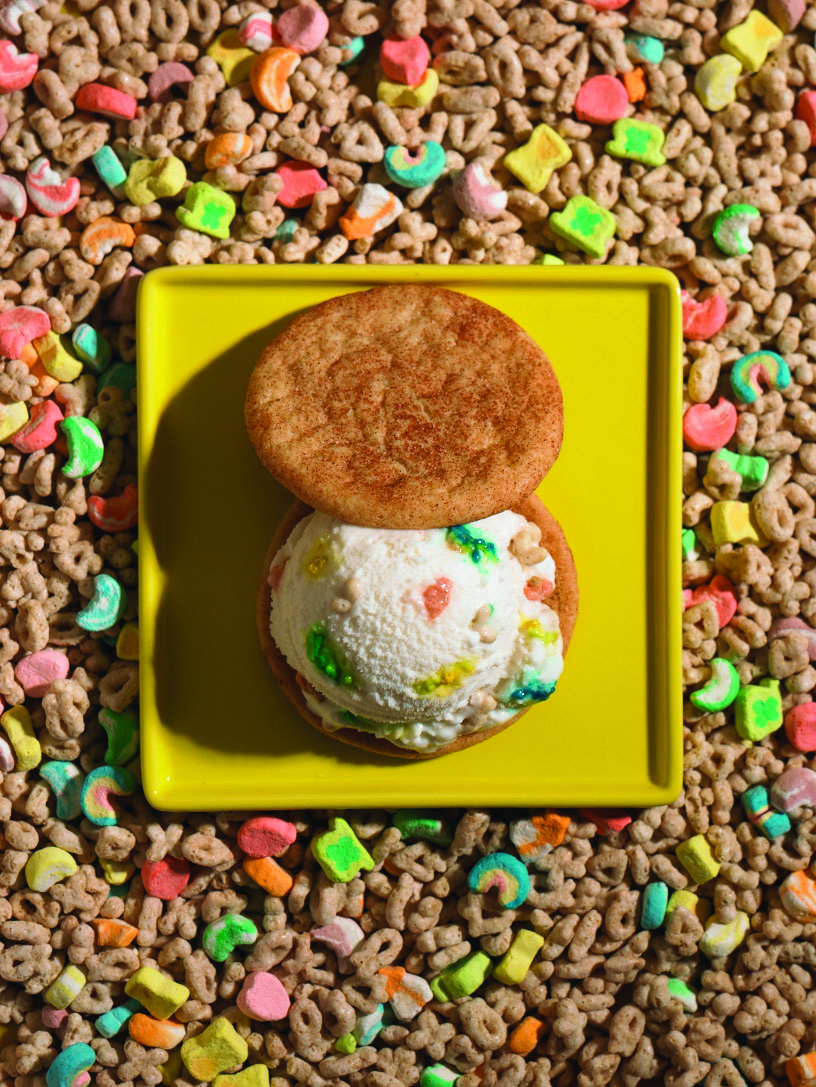 Coolhaus' Ice Cream Sandwiches Coolhaus offers up some of the most innovative desserts in the City of Angels with its spiked ice cream sandwiches. There's the Gin & Tonic, made of elderflower, gin and lime ice cream, and the ever-popular Whiskey & Lucky Charms as well as the Mint Julep – a delectable Makers Mark-spiked Southern sweet treat. 
Coolhaus, 8588 W Washington Blvd, Culver City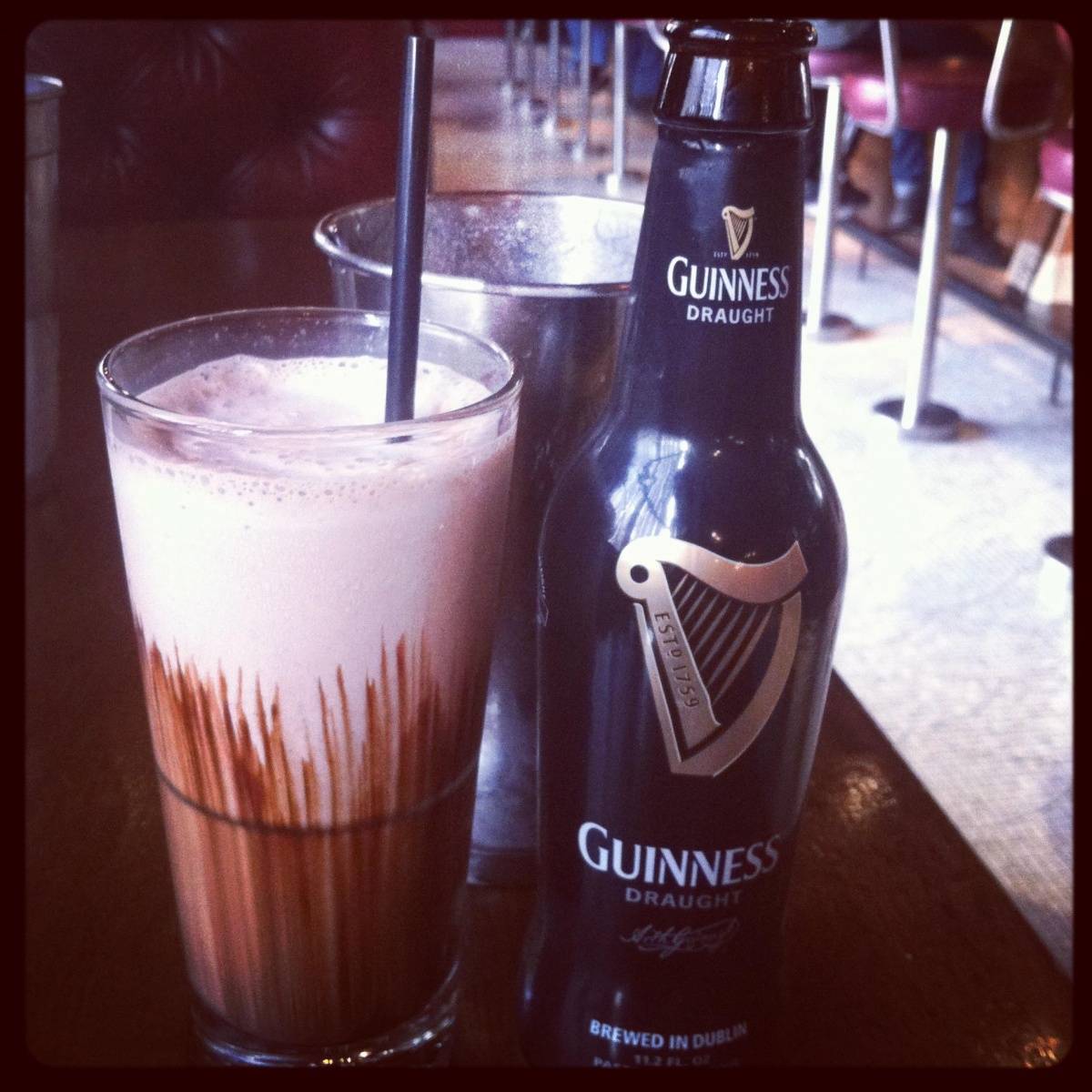 25 Degrees' Spiked Shakes  The spiked shakes at 25 Degrees are 360 degrees of awesome. Were partial to the Guinness Milkshake made, of course, with Guinness (as well as chocolate sauce and vanilla ice cream), though the Bananas Foster of banana, butterscotch, vanilla ice cream and Kraken Black Spiced Rum with a Myers floater is pretty epic too.
25 Degrees, 7000 Hollywood Blvd, Los Angeles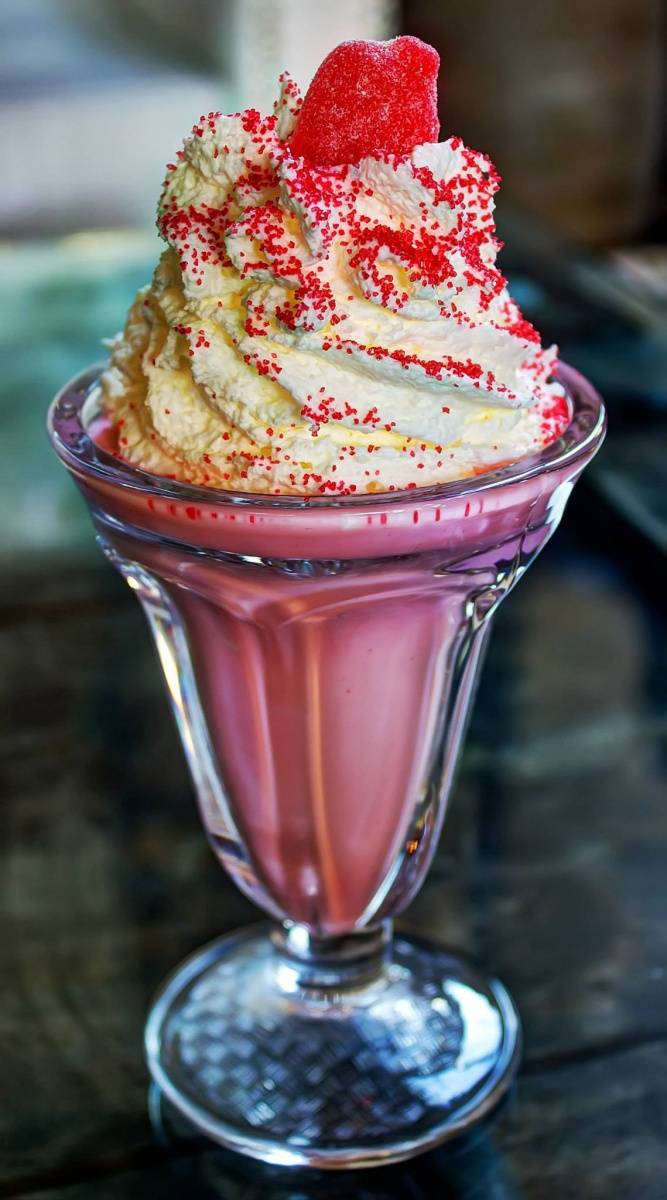 The Powder Room's Velvet Goldmine and Strawberry Fields The Powder Room carries LA's most expensive milkshake, a $500 confection created by award-winning mixologist Adrianne Biggs called The Velvet Goldmine. This particular treat is made of locally sourced custom made dark chocolate ganache by SWEET! Hollywood, Bacardi Reserva Limitada (previously only available in Puerto Rico, the Bahamas, the Cayman Islands and Aruba), D'USSE VSOP Cognac, locally sourced tailor made Neveux Artisan Creamery organic honey and English lavender split black bean Tahitian vanilla ice cream and Ghirardelli chocolate caramel fudge, topped with fresh whipped cream and edible 23 carat gold flakes. This lavious luxury is accompanied by a selection of premium truffles on our sterling silver "Truffle Tree" and — the kicker — served with a Swarovski Crystal Nirvana ring, which is yours to take home. If you don't feel like shelling out mega bucks for a simple alcoholic shake, opt for the delightful Strawberry Fields: Marilyn Monroe strawberry cream vodka blended w/fresh strawberry puree, brandy, shortcake cookies and tapiocoa pudding.
The Powder Room, 1606 North Cahuenga Blvd. Hollywood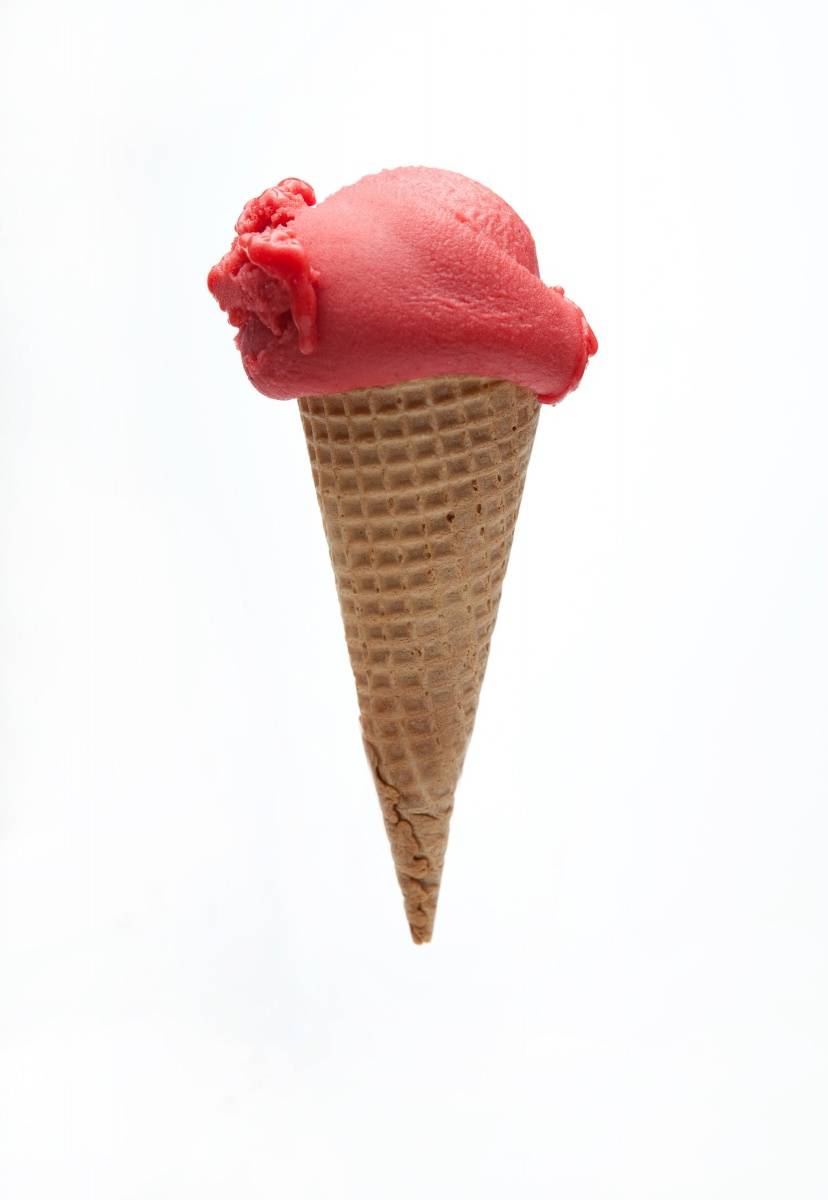 Blood Orange Martini Gelato at Pazzo Gelato If you're looking for an icy treat with a kick, order up the Blood Orange Martini gelato at downtown's Figat7th. This refreshing summer treat is made with Organic Nichollas Farm Blood Orange juice and Grey Goose vodka and, best of all, is non-dairy, vegan, and fat-free. Really, you'd be silly not to indulge.
Figat7th, 735 S. Figueroa St, Los Angeles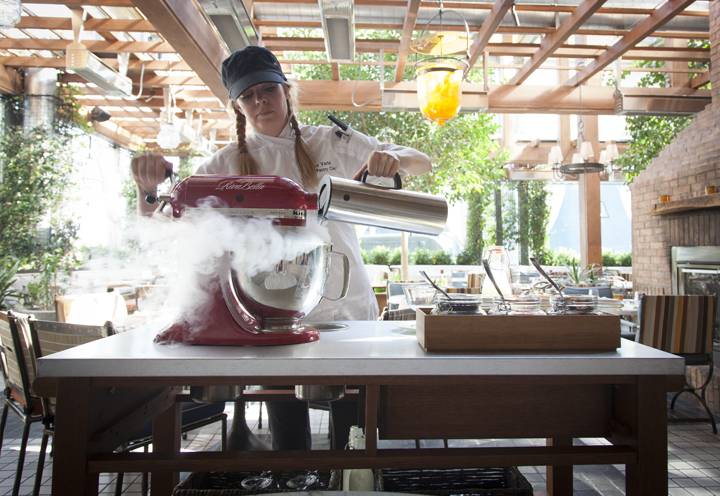 RivaBella's Liquid Nitrogen Ice Cream For the month of July, at least, RivaBella is offering a cool (pardon the pun) boozy treat. You'll sigh with delight after trying the ice cream infused with Bailey's, vanilla, Frangelico, Chambord, and toasted hazelnuts.
RivaBella, 9201 Sunset Blvd, West Hollywood, 310-278-2060