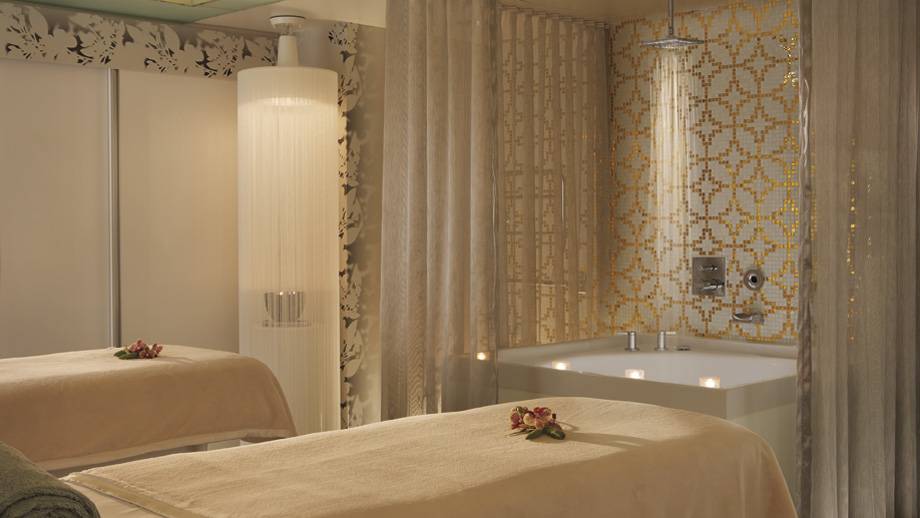 There's no better way to celebrate yourself than with a soothing, expensive, completely indulgent spa treatment. The entire spa experience is specifically designed to cater to the client, from the moment you slip on a fluffy white robe to the moment your lips touch the complimentary glass of Champagne you'll certainly be offered to the actual spa ritual itself. We at Haute Living have personally tried and tested the newest and most innovative treatments in Los Angeles, the services best designed to soothe, spoil and pamper. We know, it's a tough job…but someone has to do it! So close your eyes, relax and prepared to be completely indulged.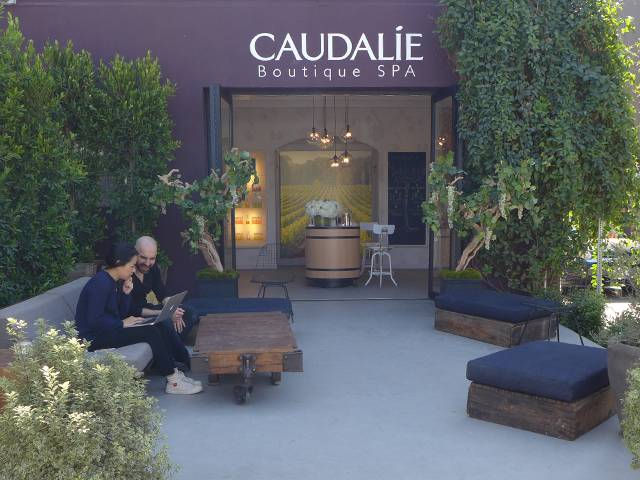 From the moment we heard that French brand Caudalie was opening a flagship on Venice's Abbot Kinney, we knew we had to try a service. We love this brand, which has developed its own patents based on research done – and products made – from grapes, specifically those of the vineyard belonging to founders Mathilde and Bertrand Thomas of Château Smith Haut Lafitte. Caudalie's three patents include Resveratrol, Viniferine and Polyphenols, which, when combined, are natural treatments for signs of aging like wrinkles, lack of firmness, dark spots and dryness.
The anti-oxidant facial at Caudalie incorporates these patents and products, first starting with a long, sculpting facial massage, which relaxes your features. The grape-seed polyphenol-rich products are then applied, resulting in radiant skin with improved texture and moisture levels. This targeted treatment, the most requested of the Caudalie facials, leaves you looking dewy, radiant and naturally gorgeous.
Caudalie, (310) 450-3560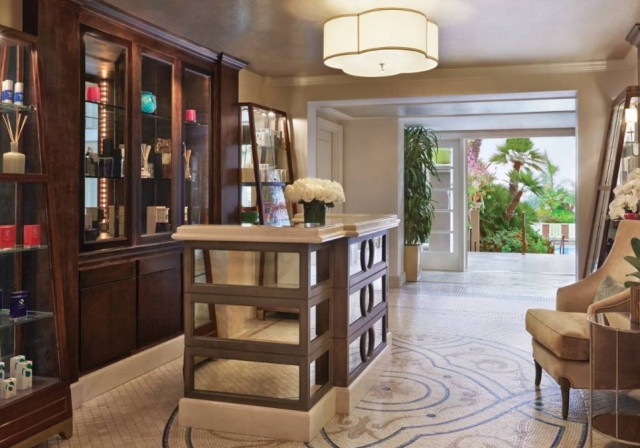 The luxe Four Seasons Spa in Beverly Hills is now offering treatments courtesy of Kerstin Florian International (KFI), an innovative company which develops and manufactures a progressive range of European facial, body and bath products and treatments for the spa industry based on natural resources including thermal mineral water, mud, algae, herbal extracts and essential oils. The family-run company is based in Lake Forest, Calif. and was founded in 1978 by Swedish-born Kerstin Florian, a spa expert with over 40 years of experience in the industry.
We tried the Body Slimming Treatment, a treatment which reenergizes while promoting detoxification. It begins with a dry brush exfoliation to stimulate lymphatic drainage and circulation while promoting the absorption of clinically tested slimming actives. An algae mask is then applied to your body. Next, after a soothing head massage, your aesthetician will smooth an intensive, highly concentrated body serum containing slimming actives plus firming and refining extracts to your body, boosting elasticity and refining the skin for a sleek, smooth, contoured look. This is definitely something you want to try before getting red-carpet ready.
Four Seasons Spa, (310) 273-2222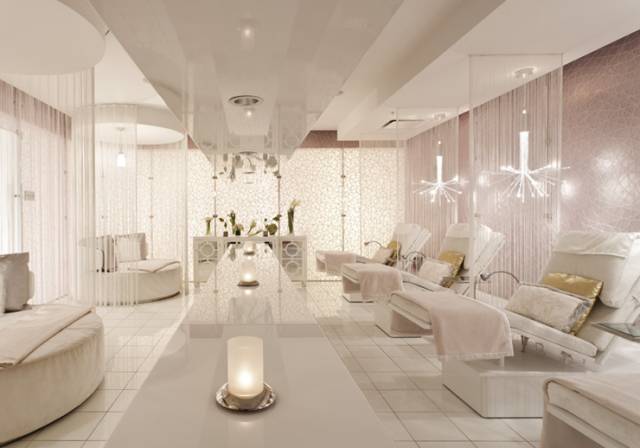 We love the epic skyline views from the Spa at the Ritz-Carlton, L.A. Live in downtown Los Angeles, and we love the treatments as well. For a truly indulgent way to relax and look glam, try the Champagne & Shimmer treatment, which was inspired by Hollywood's Golden Era. You'll start with a full body exfoliation using a scrub made from the seeds of Champagne grapes to help firm skin and fight free radicals. An application of luxurious hydrating soufflé leaves skin soft and silky, which is then finished with a décolleté dusting of 24-karat gold infused shimmering powder for a lasting glow. Order a glass of Champagne as well for the ultimate opulent experience.
Spa at the Ritz-Carlton, (213) 743-8800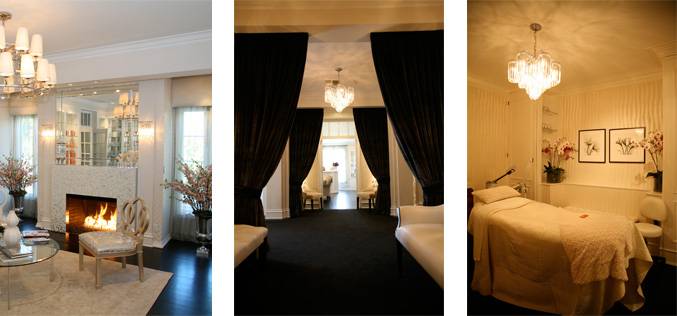 Kate Somerville is a name synonymous with high-end beauty, and lucky Angelenos are the only citizens who have the skincare guru's one and only flagship clinic available on a day-to-day basis. So take a trip to Melrose Place and book yourself one of Somerville's signature facials. We tried a custom-made combination of the DermaLucent™ Red Facial, where skin is illuminated with red light to increase collagen production and help protect the skin from free radical damage caused by the sun's harmful rays, and the DermalQuench™ Oxygen Treatment, a celebrity favorite where oxygen, vitamins and hyaluronic serum combine under hyperbaric pressure to deliver unparalleled hydration and age defying results instantly. We looked refreshed, clear-skinned and were completely relaxed in a way that no massage has ever managed to do with the healing results of the red light. Great skin and relaxation in one? You can't beat it.
Kate Somerville Clinic, (323) 655-7546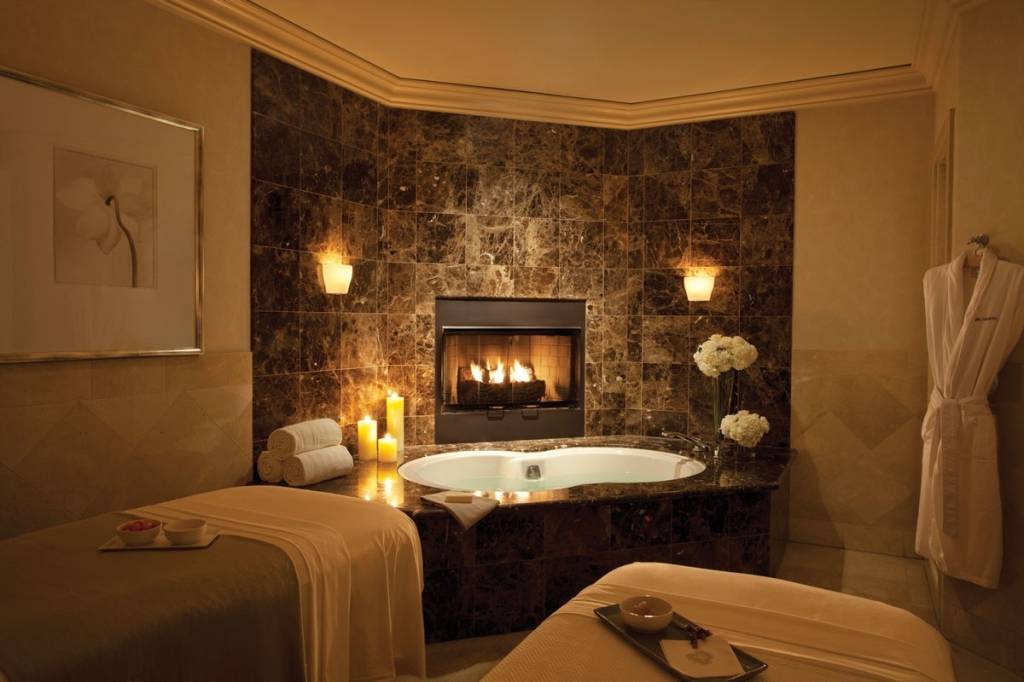 Take a trip to tony Orange County and spend the night at the St. Regis, the home of the gorgeous, award-winning Spa Gaucin. Relax in the atrium before indulging in the Vie 3D Anti-Aging Facial, which uses an anti-aging serum specifically suited to your skin's individual needs. In addition to the serum, your aesthetician will use advanced regenerating ingredients along with unique massage tools to create the final, dramatic, very visible results. This chemical facial peel resurfaces skin, tightens pores, smoothes wrinkles, reduces lines and evens the complexion after the very first session. It isn't for the faint of heart, but you will look like a brand new you after the treatment is done.
Spa Gaucin at the St. Regis Monarch Beach, (949)-234-3367
Like Haute Living Los Angeles? Join our Facebook page or follow us on Twitter @HauteLivingMag.