The leaders of South Florida's philanthropic, business and civic communities gathered for the 8th annual Adrienne Arsht Center for the Performing Arts of Miami-Dade County Gala, which took place in April. Two-time Academy Award-winner Kevin Spacey performed in the John S. and James L. Knight Concert Hall and was accompanied by the University of Miami Frost School of Music's Henry Mancini Institute Orchestra directed and conducted by multi-Grammy Award winner Gregg Field.
The Knight Concert Hall, the last great concert hall built in the U.S., was transformed to create an intimate Arsht experience. Kevin Spacey captivated the audience with his performance of classics from the Great American Songbook and a version of Sinatra's "My Kind of Town" created especially for Miami. Gala chairs Swanee and Paul DiMare were joined by Adrienne Arsht, the institution's name benefactor, who served as the Honorary Gala Chair.
Spacey echoed the sentiment on the importance of engaging community partners, and praised his partners in his Arsht Gala performance – Gregg Field and Shelly Berg.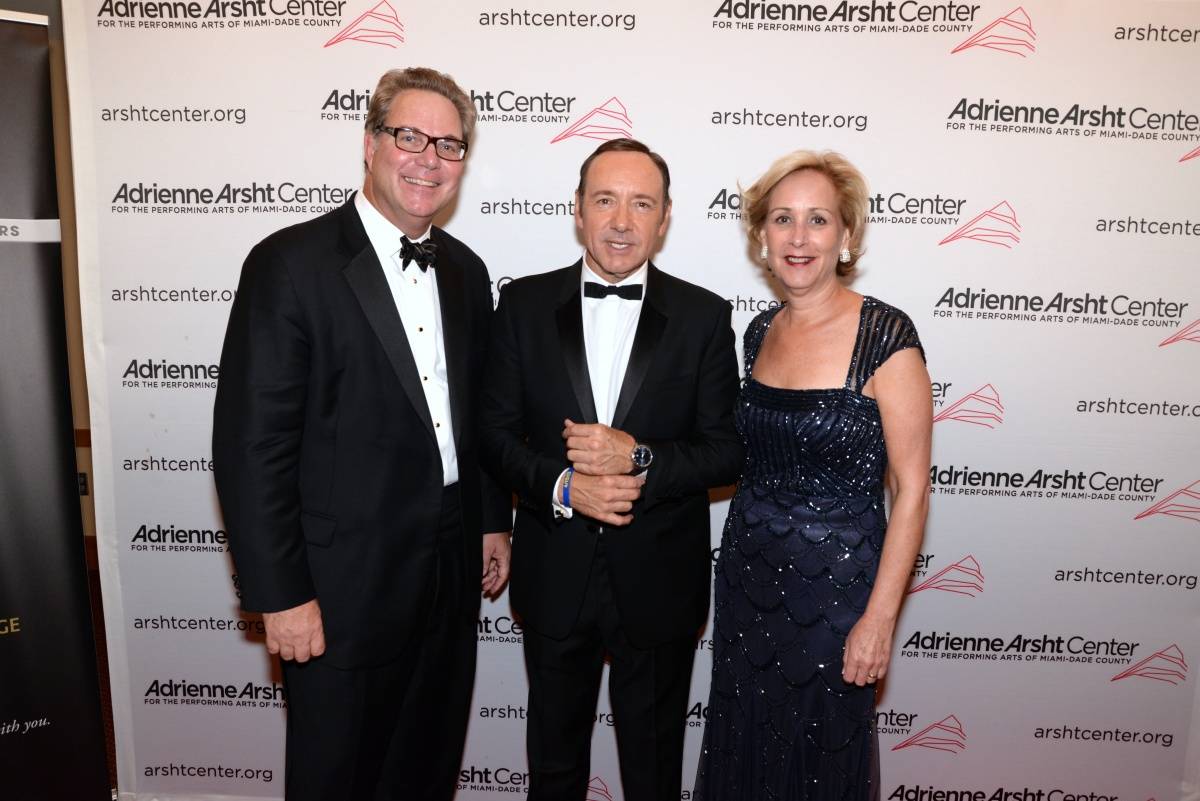 Adrienne Arsht Center President and CEO John Richard, Lynne Richard with Kevin Spacey(1)
Adrienne Arsht Center President and CEO John Richard, Lynne Richard with Kevin Spacey(1)
Bonnie Bastian with Kevin Spacey - photo Manny Hernandez
Bonnie Bastian with Kevin Spacey
Gala Co-Chairs Dan and Trish Bell with Kevin Spacey - photo Manny Hernandez
Gala Co-Chairs Dan and Trish Bell with Kevin Spacey
Kevin Spacey with Atalita Morais, Leslie Saiontz, Jeff, Stuart, Sue Miller and Donna Sha
Kevin Spacey with Atalita Morais, Leslie Saiontz, Jeff, Stuart, Sue Miller and Donna Sha
John Montgomery and Carol Coletta with Kevin Spacey - photo Manny Hernandez
John Montgomery and Carol Coletta with Kevin Spacey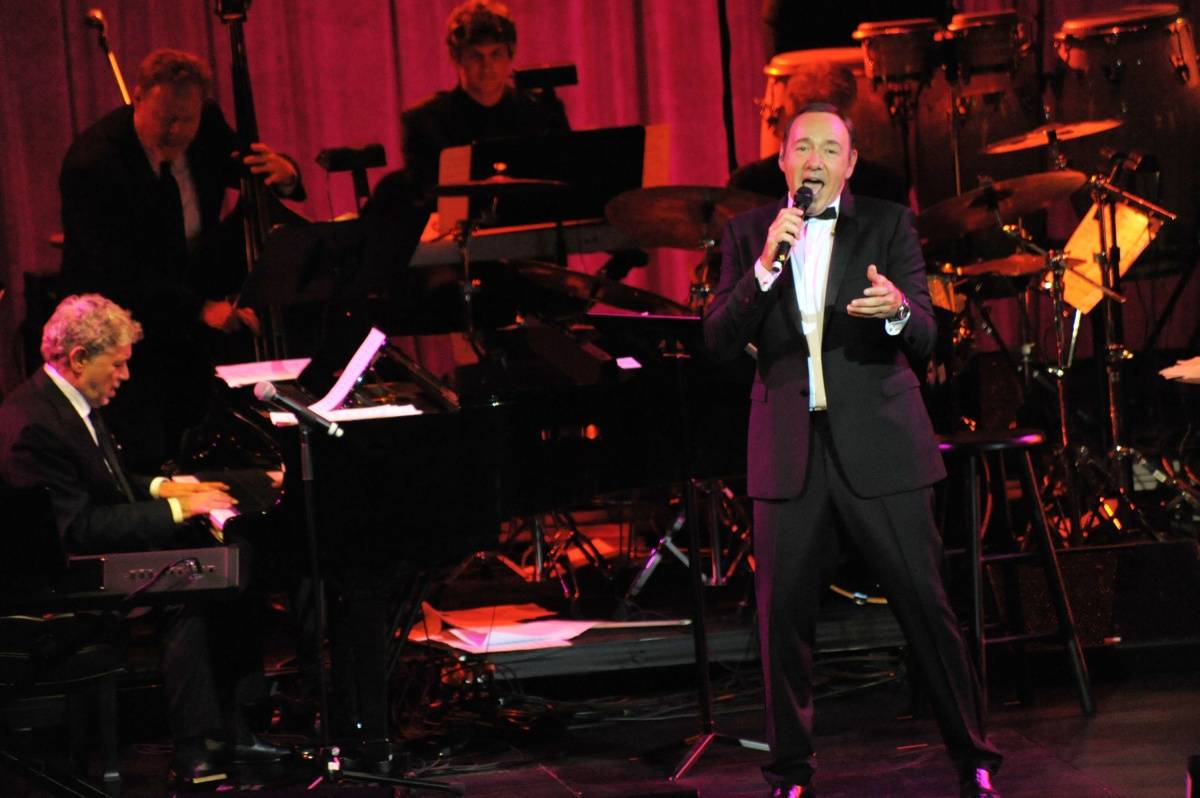 WRE_8387 - Kevin Spacey performance - photo WorldRedEye.com
Kevin Spacey performance - photo WorldRedEye.com
Honorary Chair Adrienne Arsht with Kevin Spacey - photo Manny Hernandez
Honorary Chair Adrienne Arsht with Kevin Spacey
Honorary Chair Adrienne Arsht and Shelly Berg with Kevin Spacey - photo Manny Hernandez
Honorary Chair Adrienne Arsht and Shelly Berg with Kevin Spacey
Gala Sponsors Mike and Margaret Eidson, Gala Chairs Paul and Swanee DiMare, Kevin Spacey
Gala Sponsors Mike and Margaret Eidson, Gala Chairs Paul and Swanee DiMare, Kevin Spacey