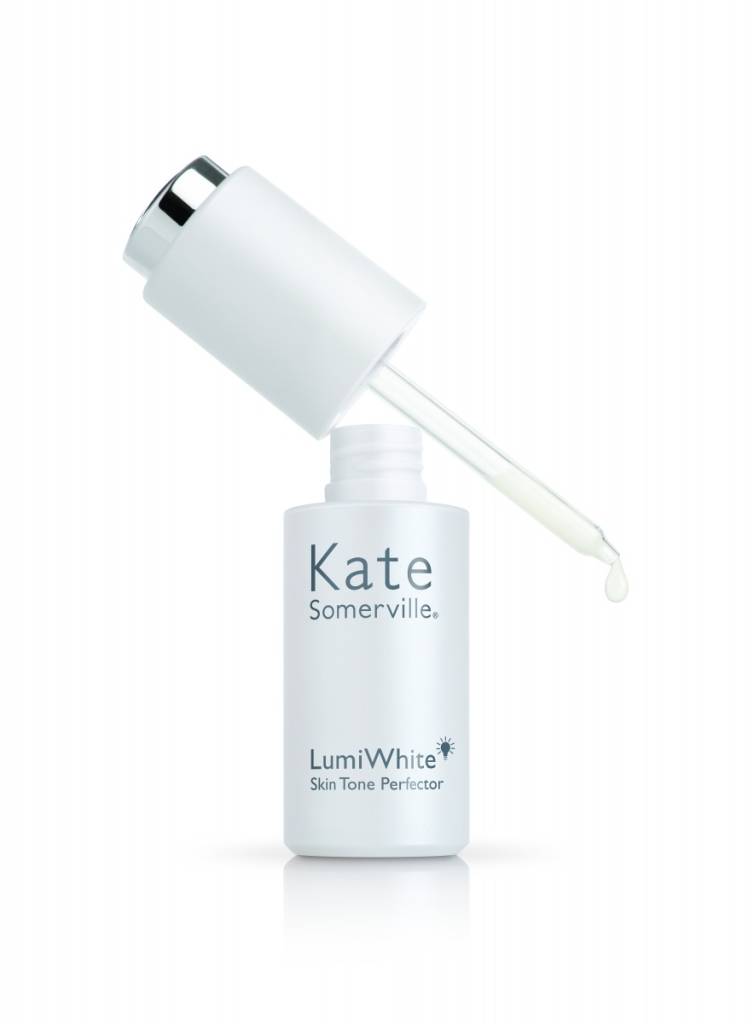 Kate Somerville is best known as the creator of some of the most innovative beauty products on the market, so we know you'll believe us when we say how obsessed you're going to be with her new Spring/Summer offerings. We sat down with Somerville at her flagship clinic on Melrose Place to chat about the items you're going to want on your skin this summer.
Age Arrest Hydrating Firming Mask
This product utilizes Nobel Prize winning Telo-5™ Technology, which protects the telomeres in your skin combating all signs of aging. It is meant to reduce the appearance of wrinkles and discoloration and provides deep hydration, and can be used as a five minute face mask or overnight treatment to get younger looking skin by morning. Our skin definitely feels softer and more hydrated after using this as a 10-minute mask.
– Launch Date: May 2014
Illumikate Concealing Eye Cream
This concealer is first and foremost an active eye cream that gets rid of those pesky dark circles while reducing the appearance of fine lines and wrinkles. The rich texture goes on like a lightweight spackle; no one will be the wiser that you've ever had trouble sleeping when you use this product.
– Launch Date: June 2014
Mega-C Dual Radiance Serum
This is a multivitamin for your skin, acting as a skin softening serum which restores radiance and leaves you with a glowing complexion. We love the innovative dual pumps, and definitely noticed a glow after lathing this on.
– Launch Date: July 2014
RetAsphere Micro Peel
495277This is the ultimate skin boot camp for your skin, and one of the first products on the market to combine a retinol with a glycolic acid, which helps with cell turnover. If you use this once a week in the evenings, trust us,  you will wake up looking luminous.
– Launch Date: July 2014
495277DermalQuench Clear Anti-Acne Treatment
The first acne spot treatment that helps clear and prevent blemishes while infusing the skin with much-needed oxygen. A little goes a long way.
– Launch Date: July 2014495277
LumiWhite Dark Spot Corrector
This product acts a lightener/highlighter, banishing discoloration and reducing age spots to give you a beautiful, even skin tone.
– Launch Date: June 2014
LumiWhite Skin Tone Perfector
This serum's name isn't an idle boast: it will improve your skin tone by providing the essential hydration you need to get your complexion in tip-top shape.
– Launch Date: June 2014
Like Haute Living Los Angeles? Join our Facebook page or follow us on Twitter @HauteLivingMag.
Subscribe to discover the best kept secrets in your city