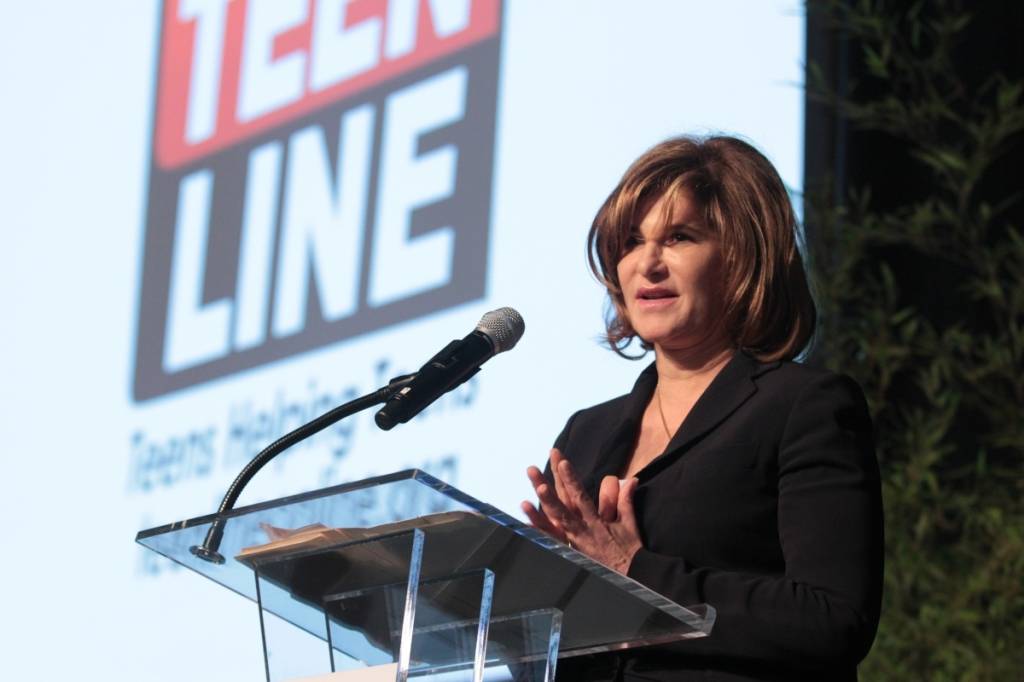 Amy Pascal was honored this week at Teen Line's annual Food for Thought luncheon on Wednesday alongside her sister, Jenny Pascal. 
The co-chairman of Sony Pictures Entertainment and Chairman of SPE's Motion Picture Group jointly took home the organization's Above and Beyond Family Award for their ongoing support.
The studio chief has long supported these annual fundraisers, both as an individual and as a representative of her company. In 2012, Sony financed the production of a powerful anti-bullying video, which is available online and also screened at schools throughout the greater Los Angeles area.
The event was held, aptly, at Sony Pictures Studio; this year's theme was "Change Happens When…" in recognition of the many young people whose lives are transformed through the institution.
Teen Line is an affiliated program of Cedars-Sinai and has been serving the greater Los Angeles community since 1980. Its flagship program is a confidential teen-to-teen hotline that receives more than 10,000 calls, texts and emails each year. Services include renowned suicide prevention programs, a robust anti-bullying campaign, and substance abuse education.
To Read More on This Haute 100-Lister, Click Here 
To see the full Los Angeles list, click here.