FABULOUS FACIALS
For the ultimate bespoke beauty indulgence, look no further than The Peninsula Spa's Haute Couture by Biologique Recherche six-month skincare treatment. Priced at a whopping $25,000, this personalized facial program begins with a three-hour skin assessment by Dr. Philippe Allouche, who flies in from Paris for the initial appointment. Using the spa's patented Skin Instant Lab, Allouche measures the client's skin hydration, trans-epidermal water loss, elasticity, pigmentation and sebum levels and sends the results to his laboratory in France for in-depth analysis. Based on the findings, the client receives a six-month supply of custom serums and creams designed to target specific skin issues, plus a series of monthly facial treatments at The Peninsula. After completing the Haute Couture experience, Allouche will fly in to perform a final assessment, measure the program results, and provide recommendations for maintaining glowing results.
Reap the skin nourishing benefits of glacial spring water without leaving Manhattan! Spa Valmont for Hotel Plaza Athénée pays tribute to Switzerland's coveted natural resource by offering a luxurious anti-aging treatment designed to firm and tone the face and body in only 120 minutes. The L'Elixir des Glaciers treatment ($520) is performed in one of four spacious Asian- themed suites, which include a private restroom, closet, sitting area and treatment bed. The experience begins with a leisurely foot massage in a rose petal filled basin followed by an intricate facial using Valmont's cutting edge skincare products. Unlike other facial treatments that leave your skin raw from rounds of extractions, the spa uses its signature "butterfly" movements based on Asian drainage techniques to draw out impurities without any pain or redness.
THE PERFECT SHAVE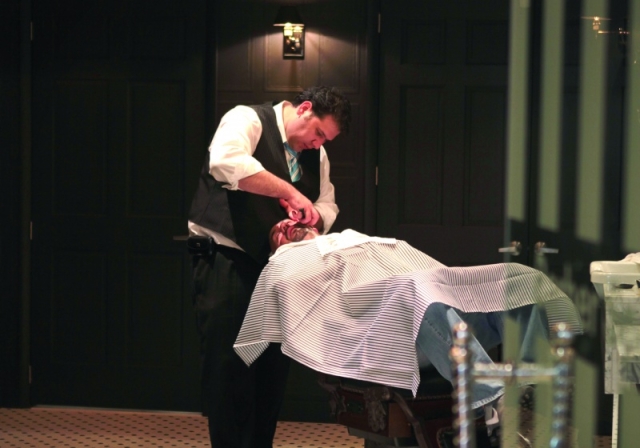 Even manly men deserve a little TLC for their skin. Eliminate stubble (without all those pesky shaving bumps) with a Royal Shave ($55) by one of The Art of Shaving's expertly trained Master Barbers. To begin, a hot towel and pre-shave oil is applied to the skin, followed by moisture-rich shaving cream. Next, the barber uses a traditional straight razor to shave with the grain, before re-lathering and shaving against the grain for additional closeness. A second hot towel infused with lemon essential oil is then applied to the skin, followed by a nourishing after-shave mask and a cold towel soaked with lavender essential oil. Finally, a hydrating toner and after-shave balm is layered to keep skin smooth, soft and radiant.
GLAMOROUS HAIR
Say sayonara to frizz and flyaways all season long with a hair-smoothing Keratin treatment by celebrity hairstylist, Ricardo Rojas. The treatment ($501) begins with a clarifying shampoo to wash out any existing dirt or residue followed by a quick blow dry to prep hair for the main event. Once hair is dry and tangle free, the keratin mixture is applied to the hair, where it sits for about 20 minutes. During the downtime, clients are invited to sip champagne cocktails on the salon's Parisian-inspired adjoining garden terrace and blissfully escape the hustle and bustle of the city down below. Once the keratin has set, the hair is blown out once again and then smoothed over with a 450-degree flat iron to seal in the treatment. The result: glossy, straight, perfect-for-summer-hair that lasts up to three months.
GOLDEN GLOW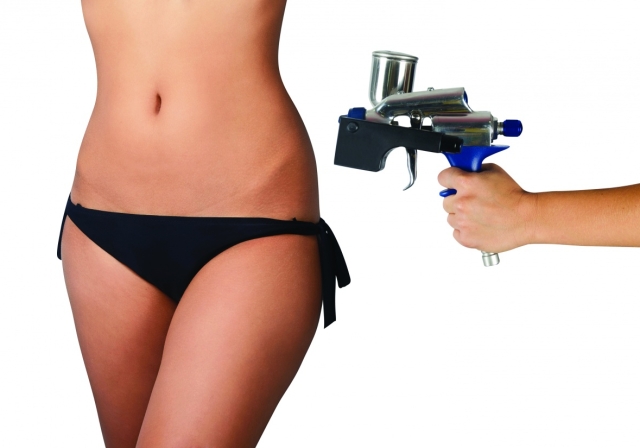 Get sun-kissed skin (without the dangers of skin cancer!) through a natural looking spray tan ($135). Long gone are the days of emerging orange and splotchy from stand-up tanning booths; Euphoria Spa uses a professional airbrush machine to apply a special formula by St. Tropez that works with your individual skin tone. For those among us who aren't feeling bikini ready just yet, the tanning experts can even add definition to hidden stomach muscles through the magic of contouring.
Subscribe to discover the best kept secrets in your city