The Valley to Vegas: Spring Concert Series continued Thursday night when indie-rock group HAIM brought its three-part harmonies to the Cosmopolitan of Las Vegas' Boulevard Pool.
Following a dynamic opening by MS MR, HAIM dove headfirst into a rocking set that kicked off with "Falling." "How magical is this?" bassist Este wondered aloud, referring to the intimate outdoor concert venue perched high above the Las Vegas Strip. The San Fernando Valley-based quartet, comprised of "three sisters and a mister," delivered a ferocious, high-energy performance, punctuated by witty banter and complete with songs such as "The Wire," "Let Me Go," "Honey & I" and covers of Fleetwood Mac's "Oh Well" and Beyoncé's "XO." Halfway through the show, lead vocalist Danielle swapped spots with Dash Hutton to sit in on the drums. The switch further demonstrated her musical prowess, as well as each band member's ability to play multiple instruments. Spotted in VIP was Mark Foster, whose band Foster The People closes out the series with a show at Boulevard Pool this evening.
The show marks the second-to-last performance in the Valley to Vegas: Spring Concert Series, an unparalleled eight-day entertainment experience that offers guests the opportunity to see some of the most talked about artists live at the most unique resort amidst the avant-garde of The Chelsea and the energetic social scene of Boulevard Pool.
Click on the photos below to enlarge.
Like Haute Living Las Vegas? Join our Facebook page or follow us on Twitter. Want Haute Living Las Vegas delivered to your in box once a week? Sign up for our newsletter.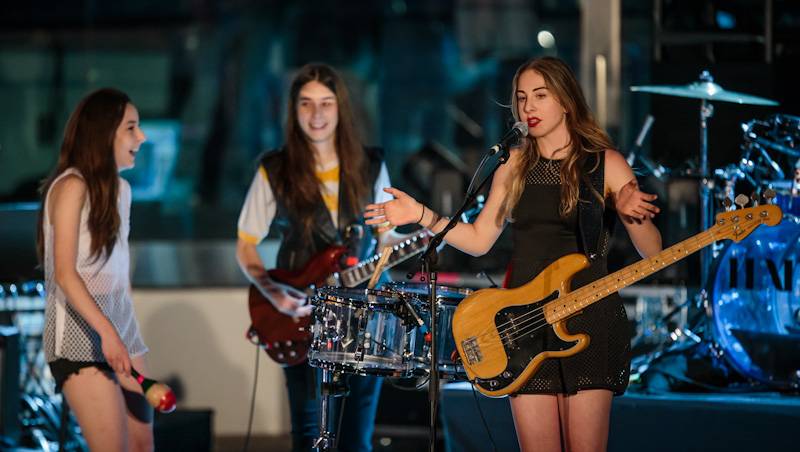 HAIM Performs at Boulevard Pool at The Cosmopolitan of Las Vegas April 17_kabik-401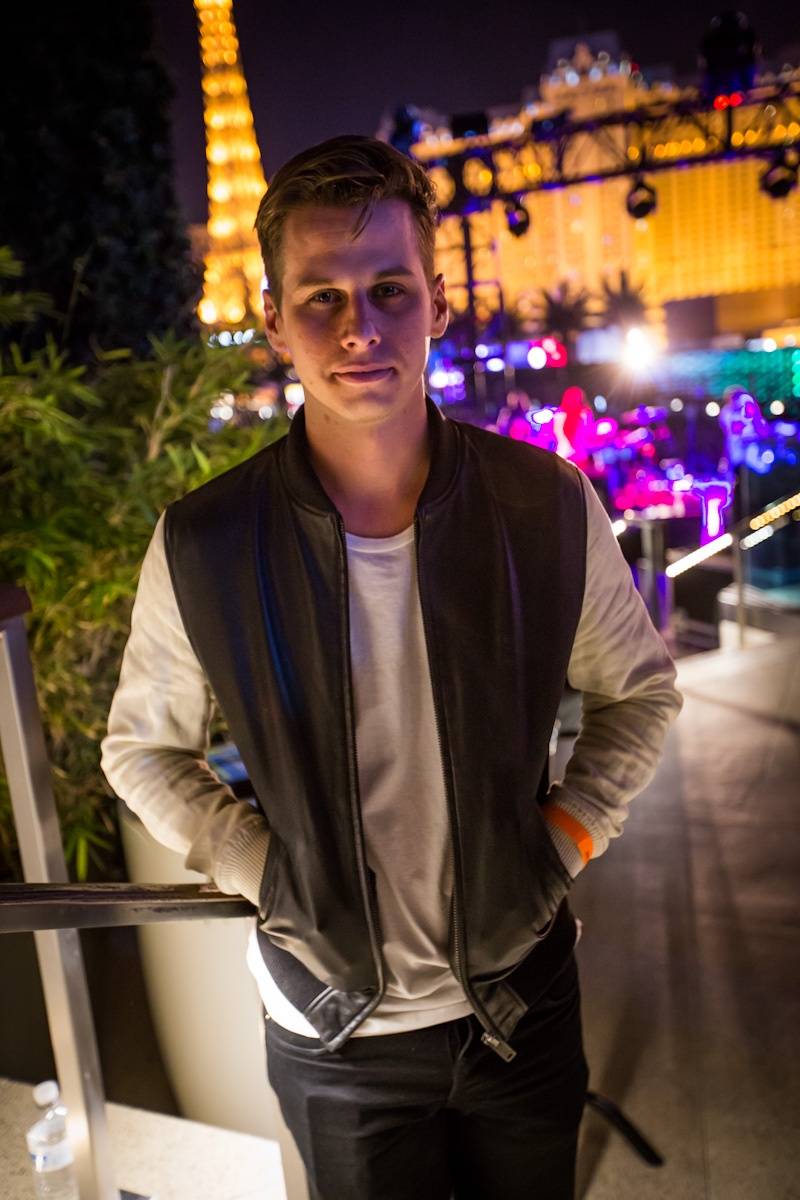 Mark Foster Attends HAIM at Boulevard Pool at The Cosmopolitan of Las Vegas April 17_kabik-33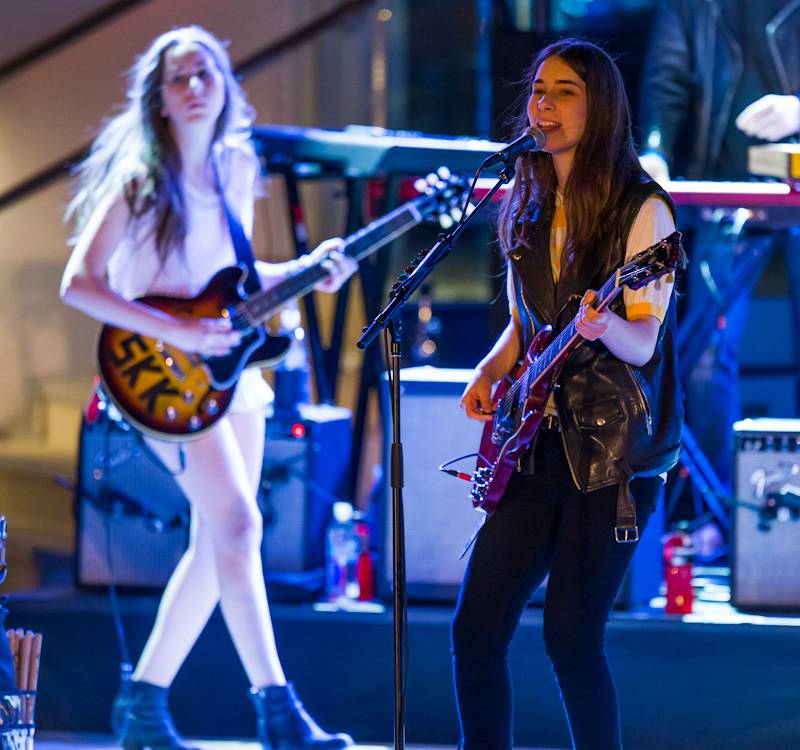 HAIM Performs at Boulevard Pool at The Cosmopolitan of Las Vegas April 17_kabik-47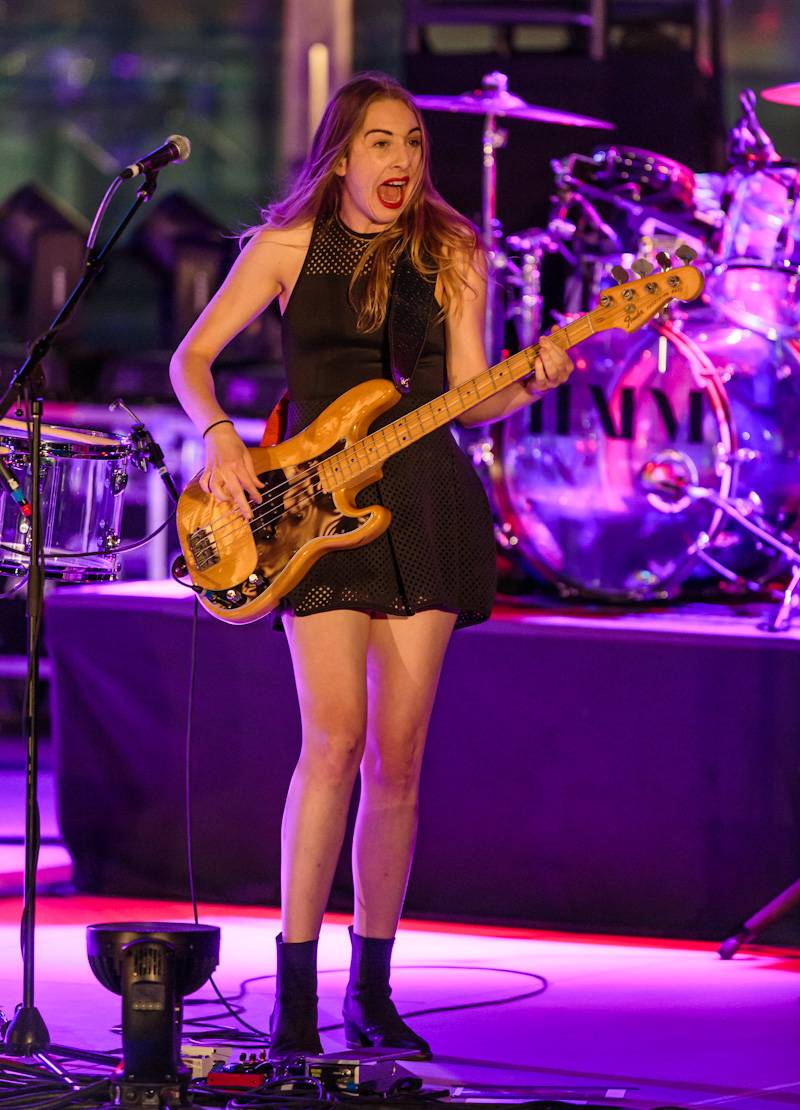 HAIM Performs at Boulevard Pool at The Cosmopolitan of Las Vegas April 17_kabik-73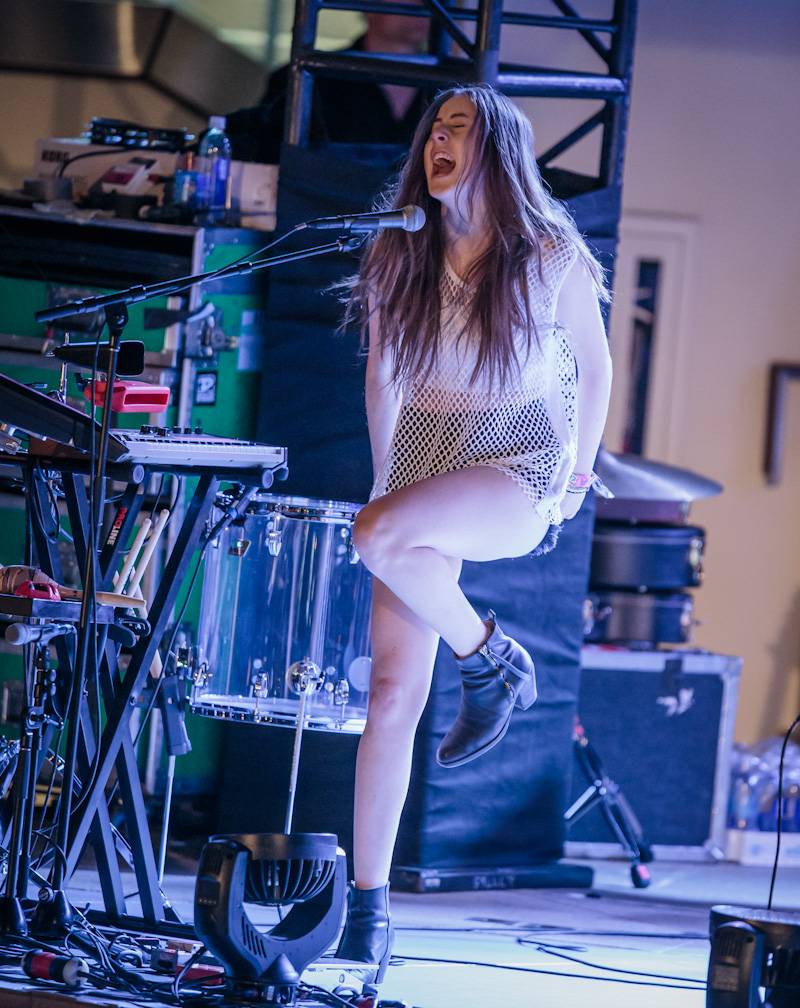 HAIM Performs at Boulevard Pool at The Cosmopolitan of Las Vegas April 17_kabik-494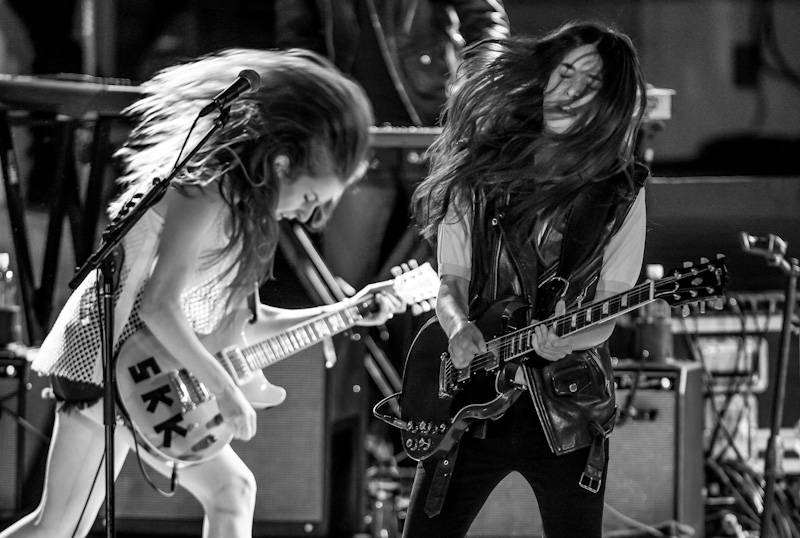 HAIM Performs at Boulevard Pool at The Cosmopolitan of Las Vegas April 17_kabik-558