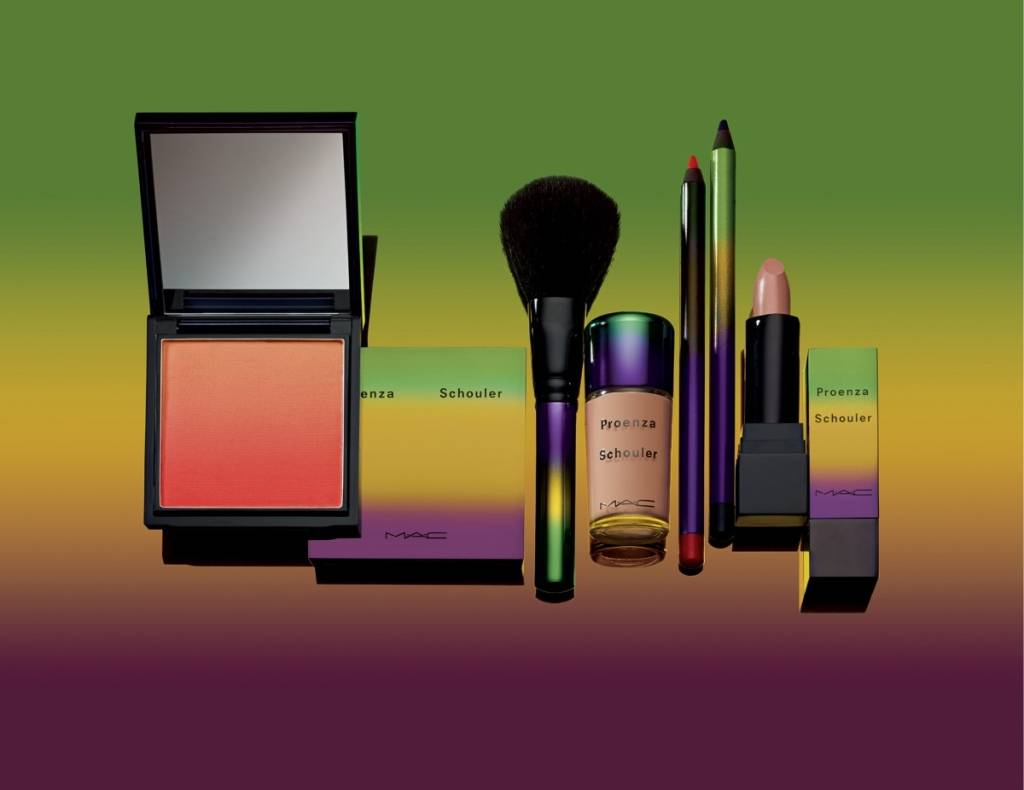 It's not hard to be dazzled by MAC. The haute cosmetics company consistently releases high-end products that are not only fun and well-packaged, but effective as well. We're crazy about the company's collaboration with Proenza Schouler, and also its new candy-inspired Playland collection. Here's a look at both.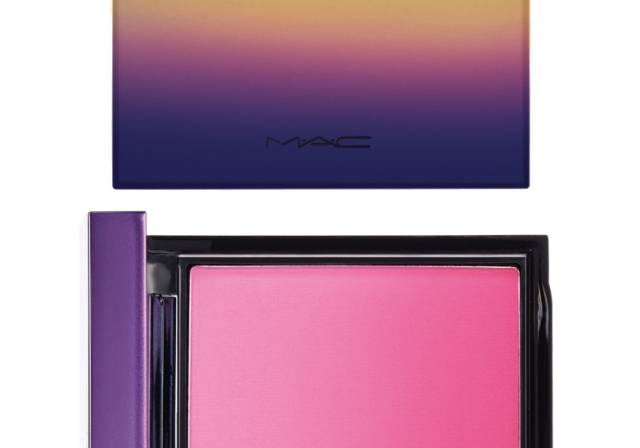 Proenza Schouler's ombre-chrome packaging in shades of green, purple and yellow (Mardi Gras colors, if you will) showcases a collection that includes lipstick bullets, square compacts and Pro Longwear pencils with a unique, luxurious, metallic finish. Jack McCollough and Lazaro Hernandez, the fashion label's designers, have also collaborated with MAC on four Nail Lacquers, which glide on in creamy, urban hues.
We love the way the Blush Ombre blends seamlessly into a fusion of colors. The Sunset Beach and Ocean City shades are reminiscent, as their names imply, of a California sunset, graduating in hue from cool pink and warm peach to fuchsia and coral.
Color us bold, because we loved the vibrant, rich hues of the collection's matte orange-red lipstick, Mangrove, which perfectly pairs with the High Energy lip pencil. These shades aren't for the faint of heart, mind. Know that you will be noticed, just as you might if you were wearing one of Proenza Schouler's chic wearable confections.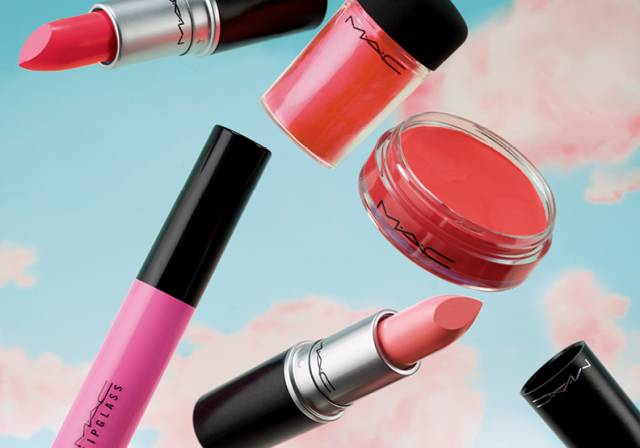 Where the Proenza Schouler collection is sexy, sleek and chic, the new M·A·C Playland collection will make you feel like you're a kid again. You'll get to play with a colors in an adult as you might have done as a child – though this kind of finger-painting, in our eyes, at least, is far more fun.
The colorful collection includes pigments, pencils, lipglasses and lipsticks in shades that evoke cotton candy, lemonade and pick 'n mix a'plenty.
The frosty yellow gold Playland lipstick isn't for the faint of heart, but it's certainly works well for those who aren't afraid of going bold. Toying Around, a hot coral pink, might just be the best shade for very non-childlike sultry summer nights, and we think the Chromagraphic Pencil in Hi-Def Cyan, which, as its name implies, is a sea-like cyan, will brighten up your springtime SoCal tan.
The M·A·C Playland collection is available online now and available in stores April 17, 2014 through May 29, 2014. The M·A·C Proenza Schouler collection is vailable online April 21, 2014 and available in stores April 24, 2014 through May 22, 2014.
Like Haute Living Los Angeles? Join our Facebook page or follow us on Twitter @HauteLivingMag.
ProenzaSchouler-NailLacquer-Bougainvillea-300
ProenzaSchouler-ProLongwearLipPencil-Dynamo-300
ProenzaSchouler-LineUp-300
ProenzaSchouler-Lipstick-Mangrove-300
ProenzaSchouler-BlushOmbre-SunsetBeach-300
PLAYLAND-LIPGLASS-sunshine-72
PLAYLAND-PIGMENT-hi def cyan-72
PLAYLAND-Chromagraphic Pencil-Hi-Def Cyan-72
PLAYLAND-Casual Colour-Neon Popsicle-72