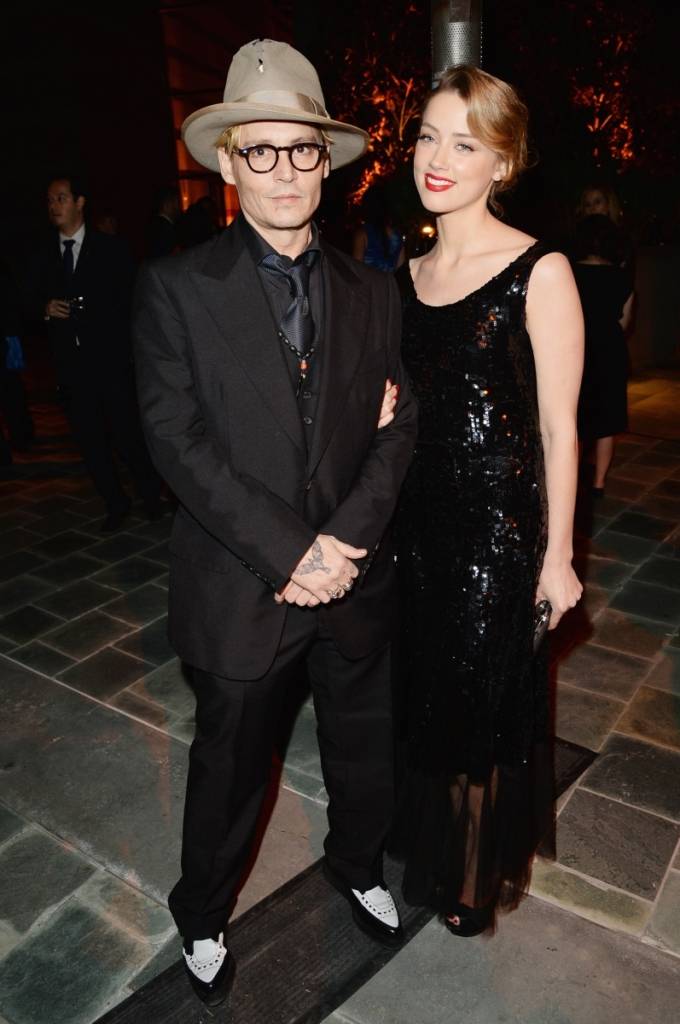 Johnny Depp's girlfriend Amber Heard has landed a major new role: that of his fiancee.
It has been speculated that the two were engaged as the 50-year-old star was spotted sporting a female engagement ring while embarking on the press tour for his latest film, Transcendence, in China.
Depp officially broke the news on the Today show this morning, telling host Savannah Guthrie: "She's a wonderful girl. She's sharp as a tack. A southern belle and sweet as can be, and very good for me."
He referred to his bling as "a chick's ring" before accepting Guthrie's congratulations on his engagement after she commented, "I think you look engaged."
He made similar comments on The Late Show, telling retiring host David Letterman: "I have a female engagement ring. "Yes … it was too big for my girl … Amber [Heard].She is wearing the other one." He added of his new bling, "I think people are scared to comment. 'Why? Why is a grown man wearing a woman's engagement ring?' Because it fit."
For those who are unfamiliar with Heard, the two met while co-starring in the 2011 film "The Rum Diary." In 2012, Depp split from his longtime girlfriend Vanessa Paridis, with whom he has two children. 
Heard, a 27-year-old Texas native, co-starred with Depp in 2011's "The Rum Diary." The following year, Depp split from his long-time partner, the French actress Vanessa Paridis, with whom he has two children.
He has been married once, to Lori Anne Wilson, and engaged a plethora of times in the past. His former fiancees have included Sherilyn Fenn, Jennifer Grey, Winona Ryder and Kate Moss.
To see the full Los Angeles list, click here.
Like Haute Living Los Angeles? Join our Facebook page or follow us on Twitter @HauteLivingMag.