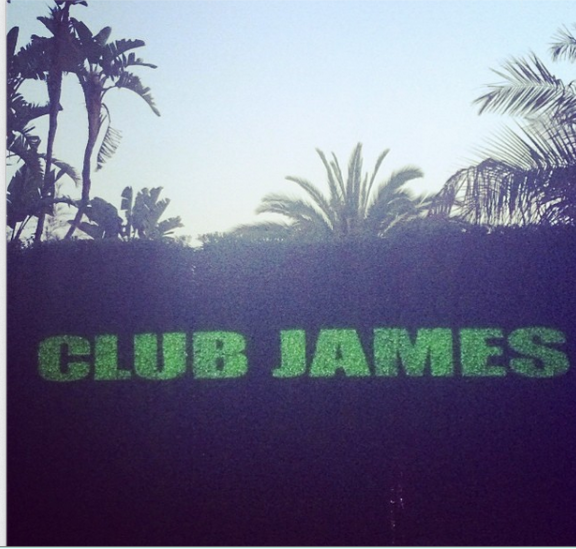 It's going to be the hottest ticket in town, but unless you're a personal pal of James Goldstein, you'll never get on the list at the newly opened Club James.
Yes, the club is that VIP – but mostly because Goldstein wanted to have a place where he felt comfortable, so built his own club at home as part of his iconic Sheats-Goldstein residence in Beverly Hills.
"I've really dropped out of the LA nightlife scene," the NBA superfan told Haute Living last year. "Though when I travel, I go out every single night. I just find that when I go to the LA nightclubs, it's depressing. People aren't dancing, I don't particularly like the music, and the people that hang out in clubs are not the people that I enjoy hanging out with, so all in all it's a waste of time. I've reached the point where I've stopped making the effort to find out what the new place is, because if I go there I get disappointed."
He added: "It's for my own personal use, but I might rent it out from time to time. I don't plan on having it on a nightly basis, just for occasional parties. I don't want it to be a regular hangout."
Either way, Club James is done and up and running.  The space was designed by Duncan Nicholson to fit with the John Lautner-designed space. Windows, which have yet to be installed, will  be retractable, affording a stunning glimpse of Beverly Hills below from the perch of the hilltop home. The club also includes a 2,000-inch-videos wall, a DJ booth and recessed ceiling lights.
Upon its final completion, the club will also include office space, a kitchen, dining area, outdoor terrace, lap pool and theater.
Like Haute Living Los Angeles? Join our Facebook page or follow us on Twitter @HauteLivingMag.