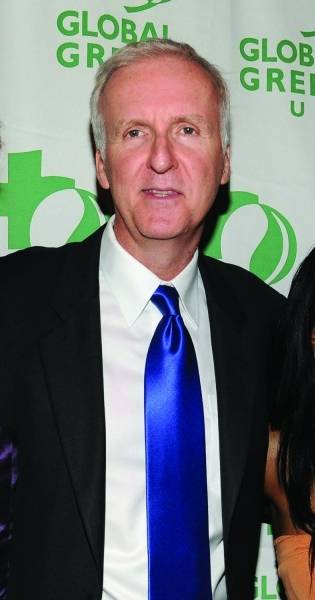 It's appropriate timing that just two weeks before Earth Day, James Cameron's star-studded Showtime series on global warming made its debut on Showtime.
Years of Living Dangerously is a multi-part series produced by Cameron, Arnold Schwarzenegger and Jerry Weintraub meant to make the world stand up and pay attention to the warning signs climate change will bring.
In the debut episodes,  Thomas L. Friedman explores how climate change has pushed a volatile political situation over the edge in Egypt, Syria and Yemen, Don Cheadle heads to Plainview, TX and finds that most people blame the drought on the will of God or say it's part of a natural cycle and Harrison Ford travels to Indonesia to investigate the palm oil industry and its impacts on greenhouse gases through deforestation.
Those who appear in episodes to come include Ian Somerhalder, Michael C. Hall, Arnold Schwarzenegger, Matt Damon, Jessica Alba, Lesley Stahl, M. Sanjayan, Chris Hayes, Olivia Munn, America Ferrara and Mark Bittman. 
The series is described as "global warming like you've never seen it before….This multi-part television event tells the biggest story of our time: climate change and the impact it's having on people right now in the US and all over the world.  Over the course of eight episodes, we'll report on the crippling effects of climate change-related weather events and the ways individuals, communities, companies and governments are struggling to find solutions to the biggest threat our world has ever faced.  An all-star cast of correspondents goes into the field—to Texas, Kansas, California, Colorado, New York, Maine, Montana, Washington, the Carolinas, Florida, the Middle East, Africa, the Andes, the North Pole, Indonesia, Bangladesh and the South Pacific—to meet the people and see the places affected by climate change."
The series airs on Sundays at 10 p.m. EST on Showtime.
To see the full Los Angeles list, click here.
Like Haute Living Los Angeles? Join our Facebook page or follow us on Twitter @HauteLivingMag.
Subscribe to discover the best kept secrets in your city