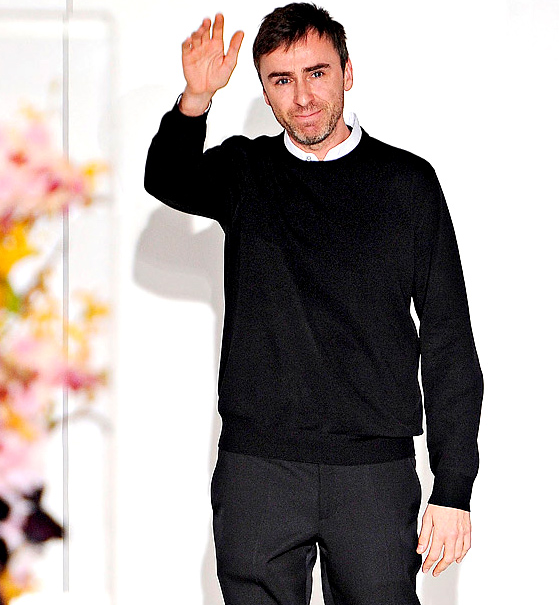 Fashion and film are coming together at this year's Tribeca Film Festival. Raf Simons, the creative director of Christian Dior, invited a film crew into the company's atelier for a behind-the-scenes look at the creation of a couture collection in a new documentary film entitled "Dior and I."
Written and directed by Frédéric Tcheng, the film captures Simons and his "dedicated, charming, and often humorous group of collaborators" as they created his first collection for Dior. But there's a twist! Though it usually takes four to five months to produce a collection, Simons and his team completed the entire process in only eight weeks. A impressive feat, but one that's sure to be filled with dramatic moments and tense moments—all the makings of a great documentary film.
"Beautifully melding the everyday, pressure-filled components of fashion with a mysterious and elegant reverence for the history of this iconic brand, Tcheng's colourful homage to the seamstresses of the atelier is nothing short of magical," the LA Times previously wrote about the film, which will debut next month.
Subscribe to discover the best kept secrets in your city