On Saturday, March 15, 2014, Milan Vukmirovic and I headed to the PAMM for the BrazilFoundation Gala. BrazilFoundation is a nonprofit organization that raises funds to support social projects in Brazil, held its third annual gala at the state-of-the-art, sustainable museum designed by Herzog & de Meuron. The evening brought together more than 400 leaders from the worlds of business, diplomacy, academia, fashion and art generating a substantial amount of funds for BrazilFoundation, which will support 10 new community-led initiatives in communities across Brazil.
The evening commenced with a cocktail hour and intimate performances by the Miami City Ballet School Ensemble and Quabales, a percussion school in Bahia, Brazil started by a Marivaldo dos Santos, a member of STOMP. Guests were then escorted to the outdoor dining area where the evening's masters of ceremonies, Pedro Andrade, welcomed everyone and introduced Latin Grammy Award-winning singer Ivete Sangalo who accepted the Global Brazilian Award in celebration of her twenty year music career. Miami City Ballet School Director Darleen Callaghan was recognized for her hard work and dedication to the community with the International Philanthropy Award. BrazilFoundation also honored Executive Coordinator of CEPFS (Center for Popular Education and Social Formation) José Dias Campos and the Ayrton Senna Institute. The live auction included items, such as an exclusive stay at St. Regis Bal Harbour, a shopping spree at Neiman Marcus, an autographed Brazilian national soccer jersey, among others. An animated bidding war ensued over a special edition Ayrton Senna helmet commemorating the 20th anniversary, and the winning bidder paid $28,000. The evening, which was sponsored by American Airlines, Artefacto, Audemars Piguet, St. Regis Bal Harbour, Goldman Sachs and Credit Agricole, featured live music by Batuque Samba Funk and closed with another performance by Quabales.
Notables in attendance included international supermodel Adriana Lima, Brazilian television personality and comedian Sabrina Sato, models Raicia Oliveira, Martha Graeff, Andrea Della, Samantha Grandoville, Marlon Teixeira and Natalia Beber, entrepreneurs and business executives Cameron Winklevoss (one of the Facebook Twins who lived in my building in Boston in 2004-2005), Paulo & Lais Bacchi, Alexandre Piquet, Stella Holmes, Henrique & Roberta De Fonte, BrazilFoundation Honorary Chair Ambassador Hélio Vitor Ramos of the Consul General of Brazil in Miami, BrazilFoundation Co-Chairs Daniela Fonseca Puggina and Maria Carolina Tavares de Melo, among others.
BrazilFoundation Celebrates Its Third Annual Miami Gala At Perez Art Museum Miami - Inside
BrazilFoundation Celebrates Its Third Annual Miami Gala At Perez Art Museum Miami - Arrivals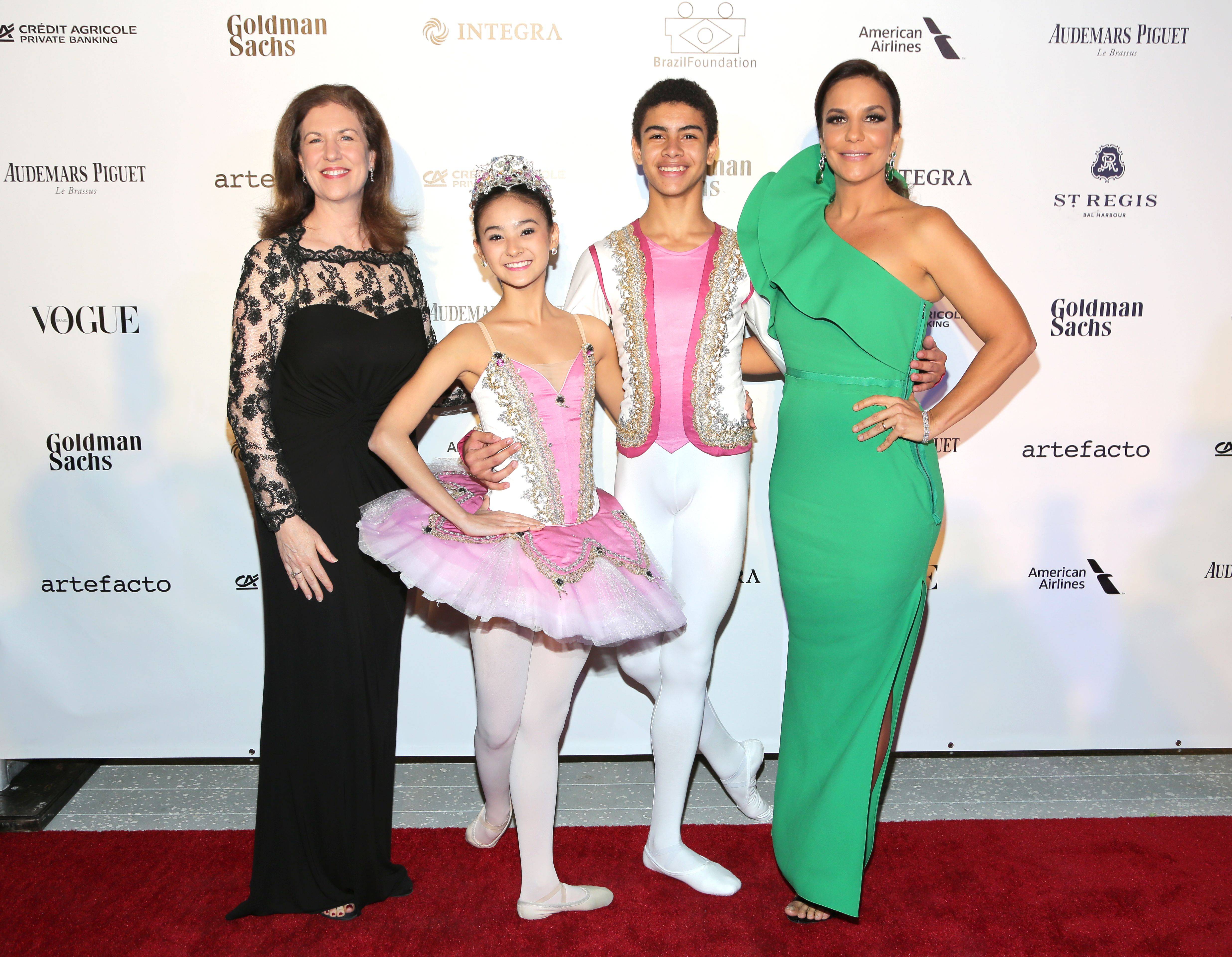 BrazilFoundation Celebrates Its Third Annual Miami Gala At Perez Art Museum Miami - Arrivals
BrazilFoundation Celebrates Its Third Annual Miami Gala At Perez Art Museum Miami - Arrivals
BrazilFoundation Celebrates Its Third Annual Miami Gala At Perez Art Museum Miami - Inside
BrazilFoundation Celebrates Its Third Annual Miami Gala At Perez Art Museum Miami - Inside
BrazilFoundation Celebrates Its Third Annual Miami Gala At Perez Art Museum Miami - Arrivals
Subscribe to discover the best kept secrets in your city