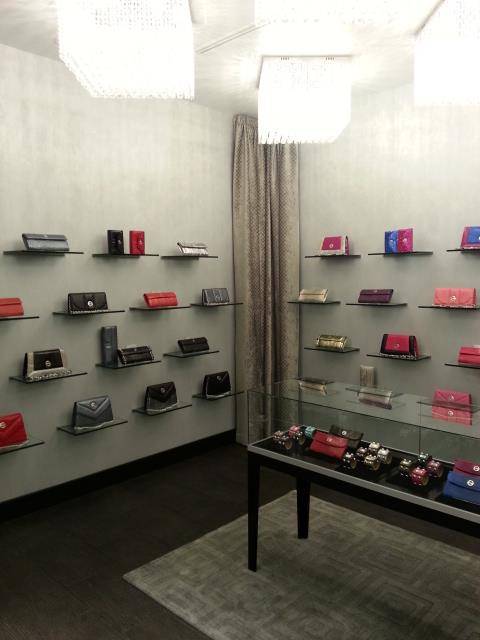 Luxe handbag creator Farbod Barsum has finally made his way to Beverly Hills, and, as anticipated, his new boutique lives up to his line.
The store, located at 9546 Dayton Way, is 1,600 square feet of bags, bags and more bags, which will serve those who live and visit the 90210 well.
What you'll find amid the exotic skins of African ostrich and Amazonian piracrucu fish-made carryalls: a gray striped wall made of striato olimpico Italian marble, an original Jackson Pollock painting and chandeliers made of half a ton of crystals.
Barsum's bags cost anywhere from $2,000 to $30,000, and those who can afford them buy, buy buy: he counts Sarah Jessica Parker as well as the queens of Denmark and Spain among his A-list fans.  After the jump, learn more about the designer and see more inside his uber ritzy boutique.
Like Haute Living Los Angeles? Join our Facebook page or follow us on Twitter @HauteLivingMag.
1186085_700870456618935_1024010248_n
Courtesy of Farbod Barsum/Facebook
1234734_700870439952270_1214984186_n
Courtesy of Farbod Barsum/Facebook
1507959_700870503285597_733307511_n
Courtesy of Farbod Barsum/Facebook
1623763_700870516618929_454034690_n
Courtesy of Farbod Barsum/Facebook
1625504_700870549952259_2120580151_n
Courtesy of Farbod Barsum/Facebook
1779344_700870593285588_793808879_n
Courtesy of Farbod Barsum/Facebook
1964998_700870536618927_1670167311_n
Courtesy of Farbod Barsum/Facebook