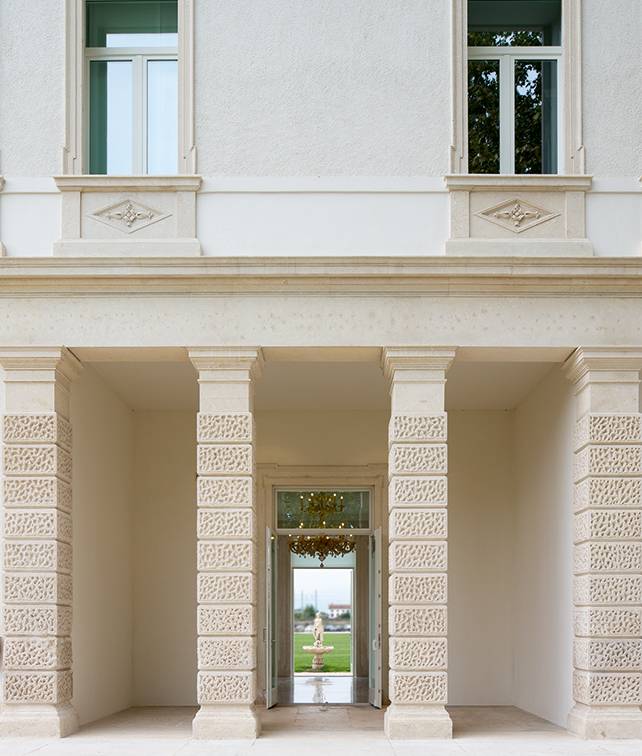 Just in time for Earth Month, Bottega Veneta has accomplished a major eco-fete.
The Italian luxury company became the first of its kind in the world to receive the green distinction of a LEED 2009 NC (New Construction and Major Renovation) certification at the Platinum level.
The accolade was bestowed from the Green Building Council non-profit for Bottega's new atelier in Montebello Vicento in northern Italy.
The new atelier is located in Villa Schroeder-Da Porto, a renovated 18th century villa. It will include administrative and management offices, a space for hides and an archived collection of more than 5,000 Bottega Veneta bags dating back to the '60s.
So how exactly did the brand earn its green stripes?
Villa Schroeder-Da Porto is going to be the very definition of environmentally friendly. In addition to the 1,200 square meters of solar panels on its roof, there will be a rainwater recovery system, an air conditioning system limiting carbon emissions,  ground-source heating and air-conditioning systems which limit CO2 emissions and photovoltaic cells that convert light into electricity – spread over 12,960-square-feet of the building. More than 75 percent of materials used to restore the building were reused.
The villa also sits on a historic park. The brand promises to preserve the land by using only certified materials and plants. There is also a special barking area for bicycles that encourages employees to be more eco-friendly by biking instead of driving to work.
Like Haute Living Los Angeles? Join our Facebook page or follow us on Twitter @HauteLivingMag.