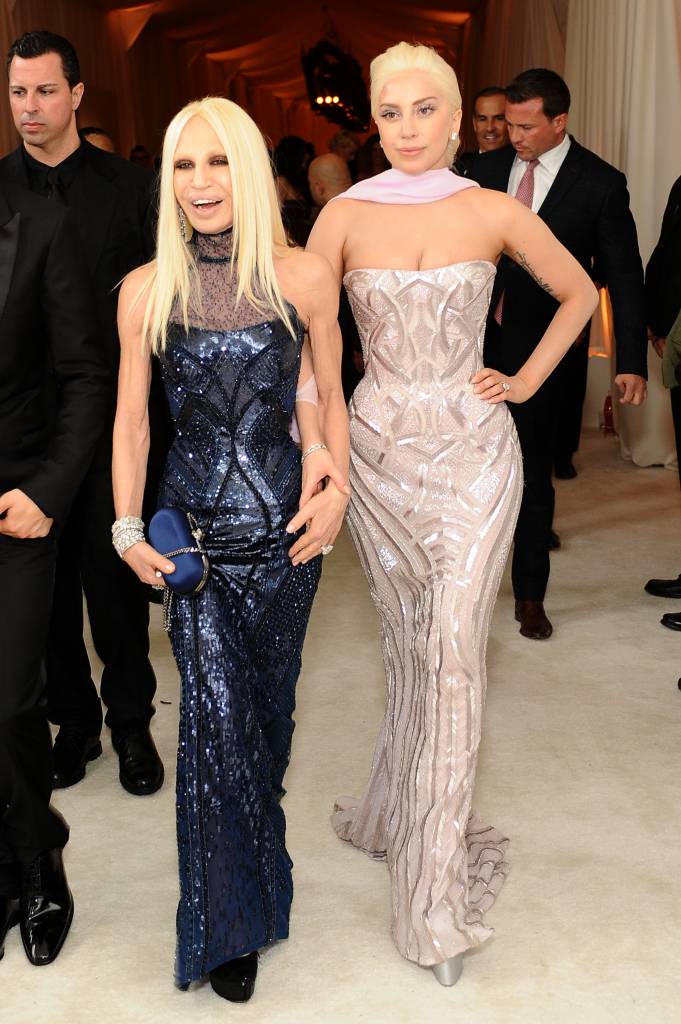 The best and most philanthropic bash of awards season was, as usual, the Elton John AIDS Foundation Oscar viewing party. 
The 22nd annual event, sponsored by Audi, took place as usual at West Hollywood Park and saw a slew of big names stepping out to support Sir Elton and his charity.
Guests included Alex Pettyfer, Angela Lindvall, Ann Wilson & Nancy Wilson, Anna Paquin & Stephen Moyer, Asher Monroe, Ashley Greene, Austin Butler, Bernie Taupin, Britney Spears, Carmen Electra, Chace Crawford, Cheryl Burke, Cheyenne Jackson, Chris Colfer, Christina Hendricks, Colton Haynes, Dave Franco, David Burtka & Neil Patrick Harris, Donatella Versace, Dwight Yoakam, Ed Sheeran, Ellen Pompeo, Eric McCormack, Gordon Ramsay, Heidi Klum, Irina Shayk, Jane Fonda, Jane Seymour, JC Chasez, Jessica White, Joe Jonas, John Waters, Johnny Weir, Jonathan Groff, Josh Groban, Karina Smirnoff, Karolina Kurkova, Kellan Lutz, Kelly Osbourne, Kelly Rowland, Kelsey Scott, Kenny "Babyface" Edmond, Khloé Kardashian, Kim Kardashian, Kourtney Kardashian, Kris Jenner, Kristin Cavallari, Lady Gaga, Lance Bass, Laura Prepon, Laura, Vandervoort, Mel B, Nikki Reed, Ozzy Osbourne & Sharon Osbourne, Paz Vega, Paulina Rubio, Petra Nemcova, Quincy Jones, Rob Minkoff, Robert De Niro & Grace Hightower, Robert Kraft, Ryan Kwanten, Sam Trammell, Sandra Lee, Sarah Hyland, Sheryl Crow, Skylar Grey, Steven Tyler, Tara Lipinski, Taylor Swift, Tim & Jane Allen, Tommy & Dee Hilfiger, Tony Goldwyn, Vanessa Hudgens and Whoopi Goldberg, among others.
John and partner David Furnish hosted the Oscar night event, which raised $5.1 for the fight against HIV/AIDS during a lively auction that included items such as a stay at Steven Tyler's Hawaii home, a piano both played and signed by Sir Elton, tickets to Vanity Fair's afterparty tickets to the Broadway performance of Hedwig and the Angry Inch, with a backstage tour and drinks with the show's star Neil Patrick Harris, a print of Elton John and John Lennon taken in 1974 and signed by the photographer Bob Gruen, a portrait sitting with photographer Catherine Opie.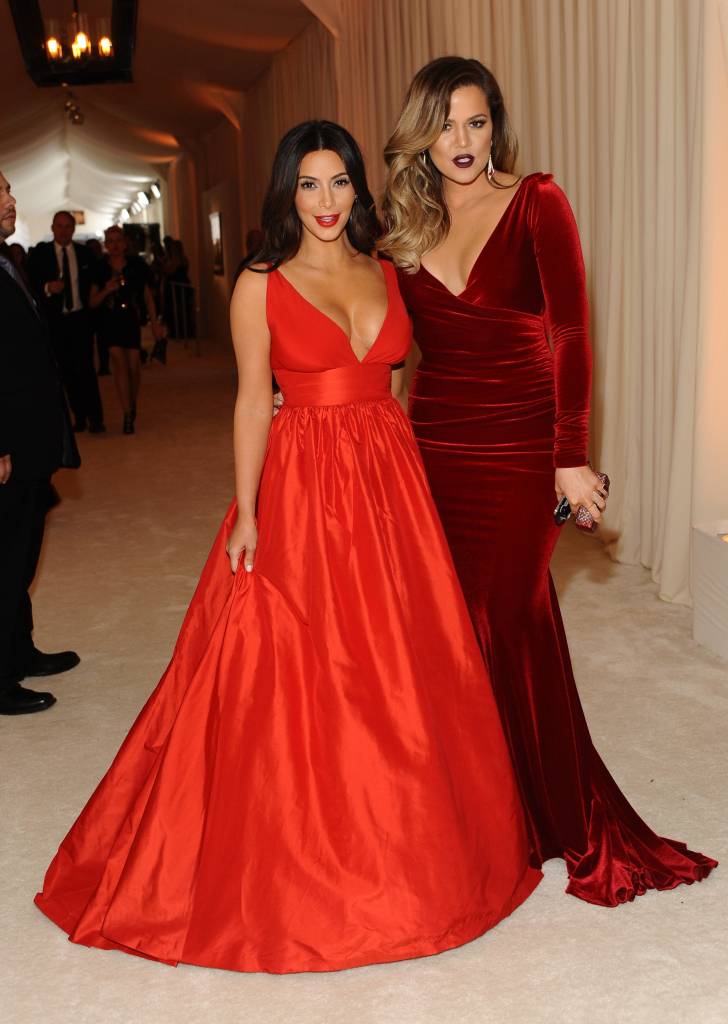 In his remarks for the evening, John thanked his guests for enthusiastically participating in the evening's new audience participation feature, which enabled guests to make gifts to the Foundation on the spot using their cell phones.   Throughout the evening video messages from long-time EJAF supporters Ellen DeGeneres and Anderson Cooper, as well as live messages from EJAF friends Heidi Klum and Eric McCormack encouraged guests to text in pledges in support of the Foundation's urgent mission.
"This is the kind of generosity that will help us change the course of this epidemic," said Sir Elton.  "We begin to end AIDS when we get homeless teens off the streets and into shelters and job training and healthcare.  We begin to end AIDS when we offer addicts a clean needle and a helping hand into drug rehabilitation.  We begin to end AIDS when we help HIV-positive ex-prisoners find housing and jobs and a way to stay on their medications.  We begin to end AIDS when we make sure EVERY person living with HIV has a ride to the doctor and access to healthcare and treatment."
Prior to the auction, guests enjoyed a dinner prepared by British chef Gordon Ramsay while watching the live telecast of the 86th annual Academy Awards.
Presenting sponsor Chopard also donated two watches to one male and female winner apiece who guessed correctly the highest number of Oscar winners. The female watch was bestowed upon none other than legendary heiress Patty Hearst. 
British singer-songwriter Ed Sheeran capped the evening with a 45-minute performance of hits such as "The A Team," "Lego House"; he also performed a special duet with Elton John of "Candle in the Wind."
Additioanl sponsors included MAC Cosmetics, Neuro Drinks, and Wells Fargo; American Airlines serves as the Foundation's official sponsoring airline.
Like Haute Living Los Angeles? Join our Facebook page or follow us on Twitter @HauteLivingMag.
Chopard At 22nd Annual Elton John AIDS Foundation Academy Awards Viewing Party
Getty Images
Chopard At 22nd Annual Elton John AIDS Foundation Academy Awards Viewing Party
Getty Images
Neuro At 22nd Annual Elton John AIDS Foundation Academy Awards Viewing Party
Getty Images
Patron Tequila At 22nd Annual Elton John AIDS Foundation Academy Awards Viewing Party
Getty Images
Chopard At 22nd Annual Elton John AIDS Foundation Academy Awards Viewing Party
Getty Images
Chopard At 22nd Annual Elton John AIDS Foundation Academy Awards Viewing Party
Getty Images
Chopard At 22nd Annual Elton John AIDS Foundation Academy Awards Viewing Party
Getty Images
22nd Annual Elton John AIDS Foundation Academy Awards Viewing Party - Inside
Getty Images
22nd Annual Elton John AIDS Foundation Academy Awards Viewing Party - Inside
Getty Images
22nd Annual Elton John AIDS Foundation Academy Awards Viewing Party - Inside
Getty Images
22nd Annual Elton John AIDS Foundation Academy Awards Viewing Party - Inside
Getty Images
22nd Annual Elton John AIDS Foundation Academy Awards Viewing Party - Inside
Getty Images
22nd Annual Elton John AIDS Foundation Academy Awards Viewing Party - Inside
Getty Images
22nd Annual Elton John AIDS Foundation Academy Awards Viewing Party - Inside
Getty Images
22nd Annual Elton John AIDS Foundation Academy Awards Viewing Party - Inside
Getty Images
22nd Annual Elton John AIDS Foundation Academy Awards Viewing Party - Inside
Getty Images
22nd Annual Elton John AIDS Foundation Academy Awards Viewing Party - Inside
Getty Images
22nd Annual Elton John AIDS Foundation Academy Awards Viewing Party - Inside
Getty Images
22nd Annual Elton John AIDS Foundation Academy Awards Viewing Party - Inside
Getty Images
22nd Annual Elton John AIDS Foundation Academy Awards Viewing Party - Inside
Getty Images
22nd Annual Elton John AIDS Foundation Academy Awards Viewing Party - Inside
Getty Images
22nd Annual Elton John AIDS Foundation Academy Awards Viewing Party - Inside
Getty Images
22nd Annual Elton John AIDS Foundation Academy Awards Viewing Party - Inside
Getty Images
22nd Annual Elton John AIDS Foundation Academy Awards Viewing Party - Inside
Getty Images
22nd Annual Elton John AIDS Foundation Academy Awards Viewing Party - Inside
Getty Images
22nd Annual Elton John AIDS Foundation Academy Awards Viewing Party - Inside
Getty Images
22nd Annual Elton John AIDS Foundation Academy Awards Viewing Party - Red Carpet
Getty Images
22nd Annual Elton John AIDS Foundation Academy Awards Viewing Party - Red Carpet
Getty Images
22nd Annual Elton John AIDS Foundation Academy Awards Viewing Party - Red Carpet
Getty Images
22nd Annual Elton John AIDS Foundation Academy Awards Viewing Party - Red Carpet
Getty Images
22nd Annual Elton John AIDS Foundation Academy Awards Viewing Party - Red Carpet
Getty Images
22nd Annual Elton John AIDS Foundation Academy Awards Viewing Party - Red Carpet
Getty Images
22nd Annual Elton John AIDS Foundation Academy Awards Viewing Party - Inside
Getty Images
Optimized-476279515
WireImage, courtesy of Audi
Optimized-476279615
WireImage, courtesy of Audi
Optimized-476279643
Wireimage, courtesy of Audi
Optimized-476279681
Wireimage, courtesy of Audi
Optimized-476279707
Wireimage, courtesy of Audi