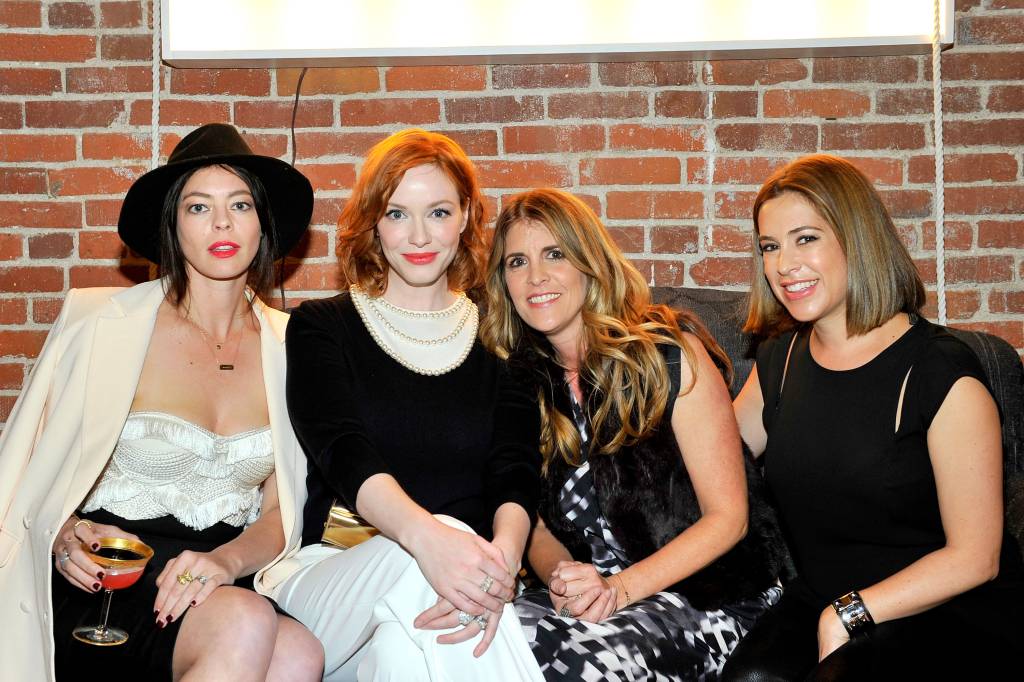 Alison Pincus, the co-founder of haute retail site One Kings Lane, launched her second surefire hit, the vintage decor website Hunters Alley, last night in Los Angeles.
Hunters Alley is already primed to be the hautest new marketplace for all things unique for the home for those who have a fondness for vintage, pre-owned, handcrafted and artisanal items.
Pincus and General Manager Andrea Stanford welcomed guests to the Unique Space downtown, and offered a glimpse into the carefully curated items that the site will sell.
Hunters Alley will provide a space for both individual sellers and professional vendors to list incredible finds and one-of-a-kind home pieces, but, according to the HA team, it's more than just an e-commerce site. It's a place for design lovers to meet, gather and spark conversation around the exceptional pieces that make a house a cultivated home.
Some of those home lovers were at the Thursday evening event, of whom included tastemakers such as Christina Hendricks, Ellen Pompeo, Jaime King, Whitney Port, Clare Vivier, Anita Ko, Claiborne Swanson Frank and Sophia Amoruso.
The celebrity guests met and mingled with Pincus and Stanford while nibbling on hors d'oeuvres and sipping on wine and Champagne at the private event.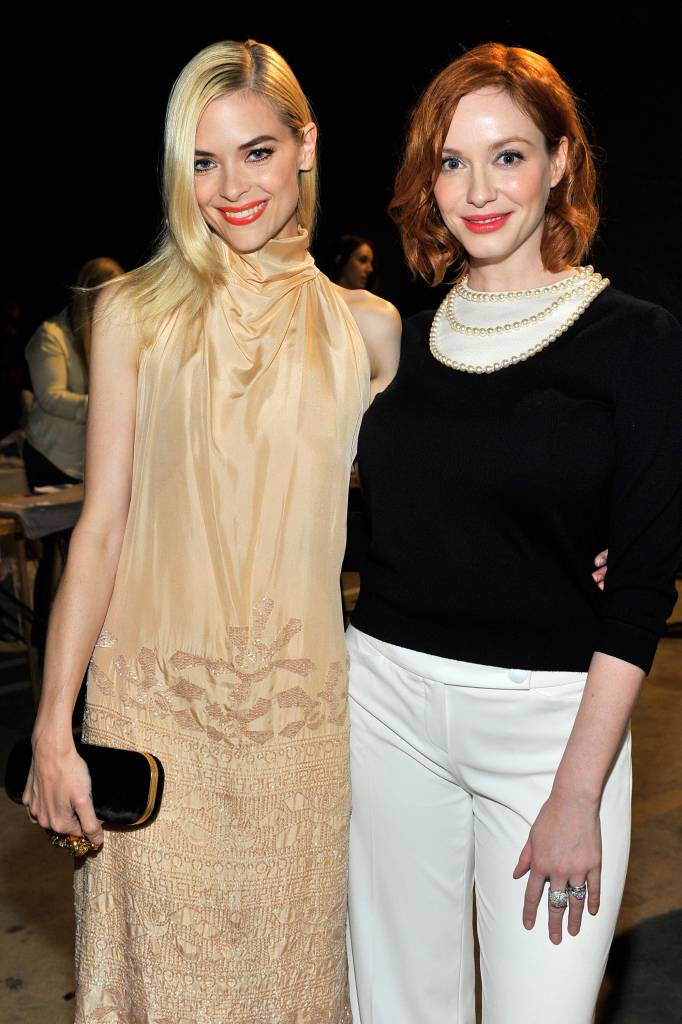 Like Haute Living Los Angeles? Join our Facebook page or follow us on Twitter @HauteLivingMag.
Hunters Alley Launch Party - Los Angeles
Getty Images for Hunters Alley
Hunters Alley Launch Party - Los Angeles
Getty Images for Hunters Alley
Hunters Alley Launch Party - Los Angeles
Getty Images for Hunters Alley
Hunters Alley Launch Party - Los Angeles
Getty Images for Hunters Alley
Hunters Alley Launch Party - Los Angeles
Getty Images for Hunters Alley
Hunters Alley Launch Party - Los Angeles
Getty Images for Hunters Alley
Hunters Alley Launch Party - Los Angeles
Getty Images for Hunters Alley
Hunters Alley Launch Party - Los Angeles
Getty Images for Hunters Alley
Hunters Alley Launch Party - Los Angeles
Getty Images for Hunters Alley
Hunters Alley Launch Party - Los Angeles
Getty Images for Hunters Alley
Hunters Alley Launch Party - Los Angeles
Getty Images for Hunters Alley
Hunters Alley Launch Party - Los Angeles
Getty Images for Hunters Alley
Hunters Alley Launch Party - Los Angeles
Getty Images for Hunters Alley
Hunters Alley Launch Party - Los Angeles
Getty Images for Hunters Alley
Hunters Alley Launch Party - Los Angeles
Hunters Alley Launch Party - Los Angeles
Getty Images for Hunters Alley
Hunters Alley Launch Party - Los Angeles
Getty Images for Hunters Alley
Hunters Alley Launch Party - Los Angeles
Getty Images for Hunters Alley
Hunters Alley Launch Party - Los Angeles
Getty Images for Hunters Alley
Hunters Alley Launch Party - Los Angeles
Getty Images for Hunters Alley
Hunters Alley Launch Party - Los Angeles
Getty Images for Hunters Alley