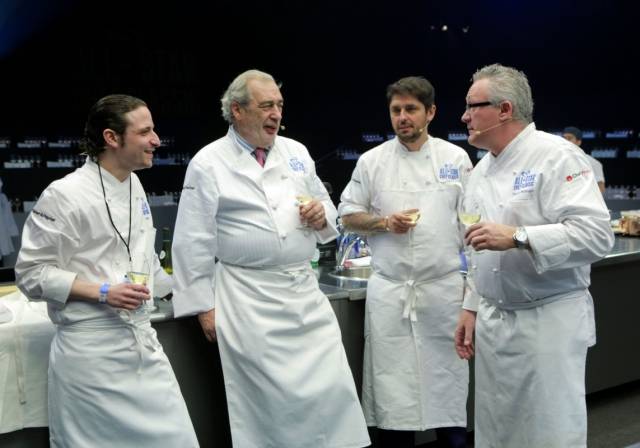 L.A. Live hosted a culinary extravaganza over the weekend in the form of the inaugural All-Star Chef Classic: a three-day gathering of LA's hautest gourmet talents.
AEG and Alice in Events, LLC presented the first time event, which united 28 chefs, including Iñaki Aizpitarte, Florian Bellanger, Roy Choi, Michael Cimarusti, Josiah Citrin, Dominique Crenn, Vinny Dotolo, Wylie Dufresne, Graham Elliot, Benjamin Ford, Gabrielle Hamilton, Jennifer Jasinski, Gavin Kaysen, Ludo Lefebvre, David LeFevre, Donald Link, Waylynn Lucas, Marc & Pierre Meneau, David Myers, Nancy Oakes, Alain Passard, Naomi Pomeroy, Paul Qui, Alex Seidel, Jon Shook, Nancy Silverton, and Ricardo Zarate.
All of the master chefs cooked and collaborated providing guests with up-close, unique and interactive culinary experiences. Events included the "French Masters Dinner," "All-Star Lunch," "Grill and Chill" and "Savor the Season."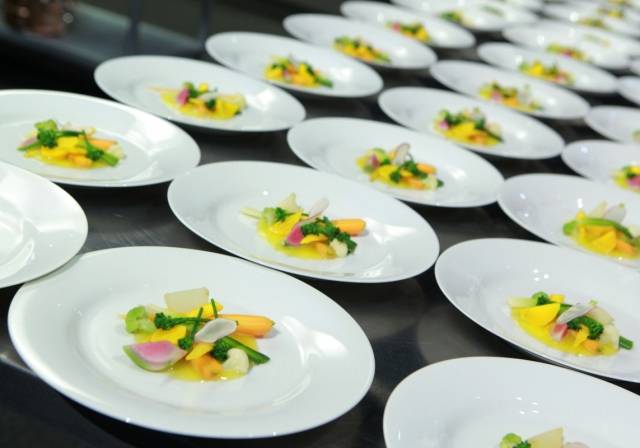 The "French Masters Dinner Presented by Fisher & Paykel" was a celebration of French culinary excellence through the generations, hosted by Ludo Lefebvre. Chef Ludo welcomed some of the world's greatest chefs (and his mentors), Alain Passard and Marc & Pierre Meneau, into Restaurant Stadium along with Paris "It" chef, Iñaki Aizpitarte, to prepare a five course dinner with an elegant pairing of French wine, all while interacting with each other and the intimate crowd of 270 guests. Florian Bellanger (French pastry chef / "Cupcake Wars") helped host the event along with master maitre d', Donato Poto. The menu included a first course of sweet and sour vegetables, followed by a delicious dungeness crab dish, wild crayfish for the third course, then duck breast topped with grilled cabbage, and for dessert a lime scented napoleon was served (full menu attached).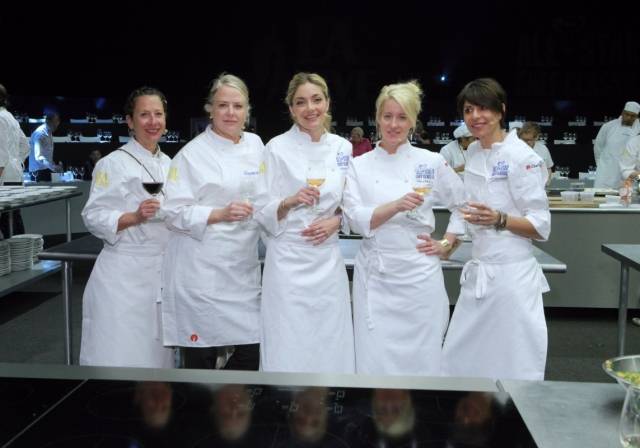 The "All-Star Lunch" celebrated the amazing women in the culinary industry with an exquisite five course lunch. Chefs Nancy Silverton, Nancy Oakes, Waylynn Lucas, Dominique Crenn and Naomi Pomeroy collaborated in the Restaurant Stadium as they cooked, plated, presented their award-winning food and techniques with the crowd. Florian Bellanger (French pastry chef / "Cupcake Wars") helped host the event along with master maitre d', Donato Poto , and featured special guests including Ludo Lefebvre, Pierre Meneau and Marc Meneau. The menu included a carrot, mushroom and hazelnut herbed crème fraiche mousse; followed by a gem lettuce salad accompanied by labneh toast for a second course; then a seared scallop over polenta al negro, topped with uni, crab and panzanella; a lamb topped with preserved lemons and cabbage for the fourth course; and a buttermilk cake topped with textures of grapefruit, pistachio and coconut for dessert.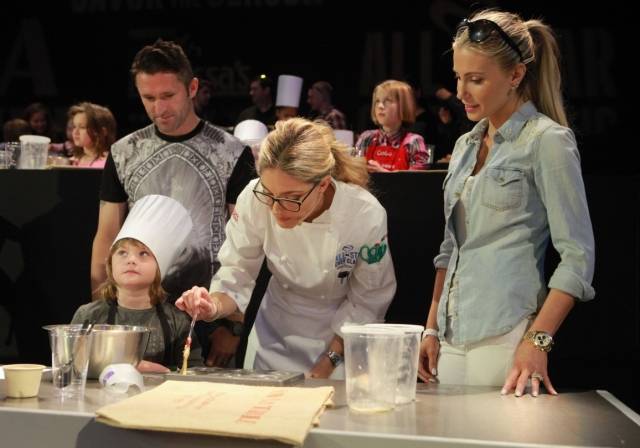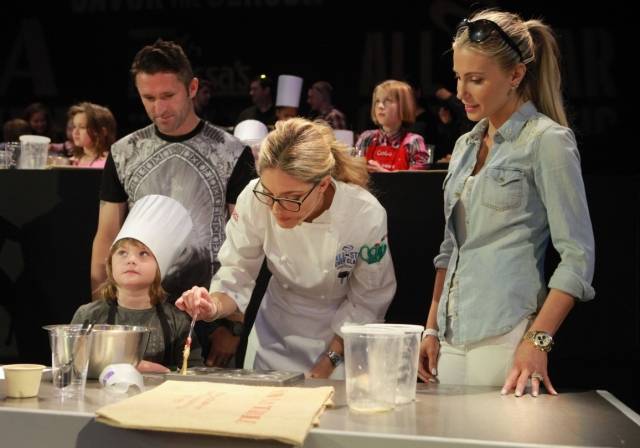 "Grill and Chill Presented by DINELA and Stella Artois" was a nighttime celebration of the many ways different cultures embrace the experience of cooking over an open flame in the Chefs' Tasting Arena. The 650 person international cookout featured diverse chefs including Roy Choi, Michael Cimarusti, Gabrielle Hamilton, Gavin Kaysen, Ludo Lefebvre, Donald Link, Naomi Pomeroy, Paul Qui, Jon Shook and Ricardo Zarate preparing special dishes including a charred Cabbage with sweet pepper jam, curried yogurt and chicken jus; a mammou grilled pork steak sandwich; a Nanh Mi "Tartine" provided; grilled naked cowgirls and some BBQ.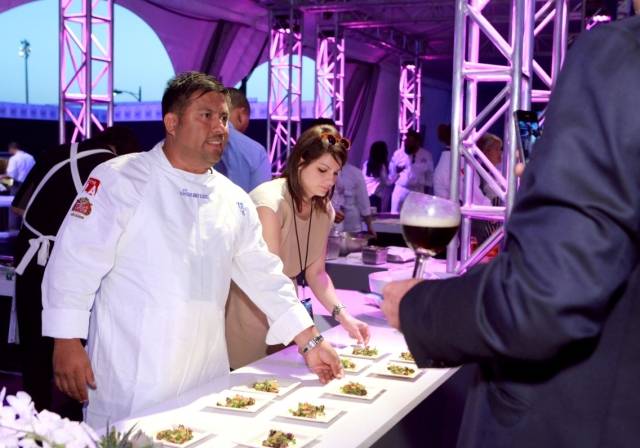 "Savor the Season Presented by Melissa's Produce" wrapped up the weekend with a Farmer's Market celebration of what LA has in abundance – seasonal, fresh, local ingredients cooked up and elevated to great heights by All-Star chefs including Wylie Dufresne, Graham Elliot, Nancy Silverton, Jennifer Jasinski, David Myers, Vinny Dotolo, David LeFevre, Josiah Citrin, Alex Seidel, Benjamin Ford and Waylynn Lucas. The chefs created seasonal dishes including wild monkfish cheeks with fennel, mushroom, and smoky mussel; a kale with ricotta salad; a salad of spring green asparagus, grilled trumpet royal mushrooms, and warm Dutch yellow creamer potato puree; as well as the coveted fonuts.  The event featured produce from local purveyors/farmers providing the 600 guests with a variety of tastes as well as recipe cards to prepare the dishes at home. "Savor The Season" also featured a kid's zone with fun culinary activities including a mini-fonut baking lesson for 60 children by Waylynn Lucas.
Like Haute Living Los Angeles? Join our Facebook page or follow us on Twitter @HauteLivingMag.
Chef Michael Cimarusti at L.A.Live's All-Star Chef Classic - Grill And Chill Presented By dineLA And Stella Artois_PhotoCredit_GettyImages
Getty Images
General Atmosphere at L.A.Live's All-Star Chef Classic - Grill And Chill Presented By dineLA And Stella Artois_PhotoCredit_GettyImages
Getty Images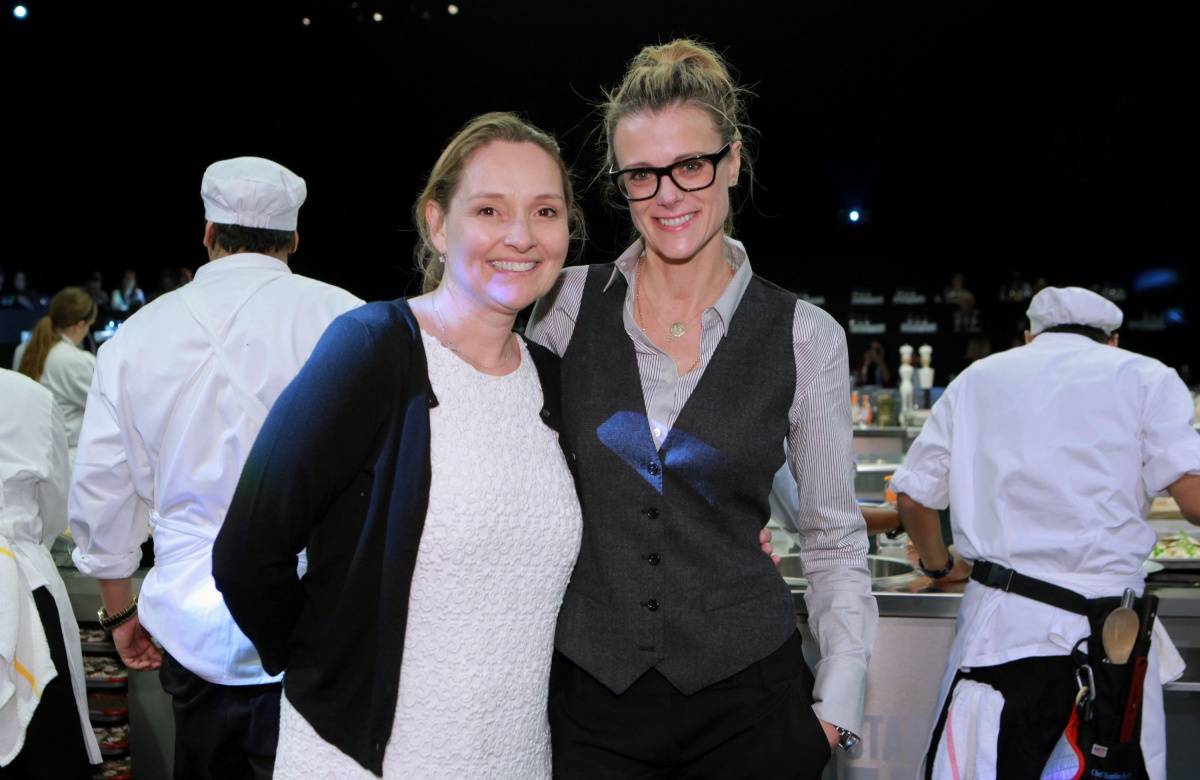 ASCC Co-founders Lucy Lean and Krissy Lefebvre at L.A. LIVE's All-Star Chef Classic - All-Star Lunch_PhotoCredit_GettyImages
Getty Images
Actor Misha Collins at the All-Star Chef Classic - Savor The Season Presented By Melissa's Produce at L.A. LIVE
Courtesy of AEG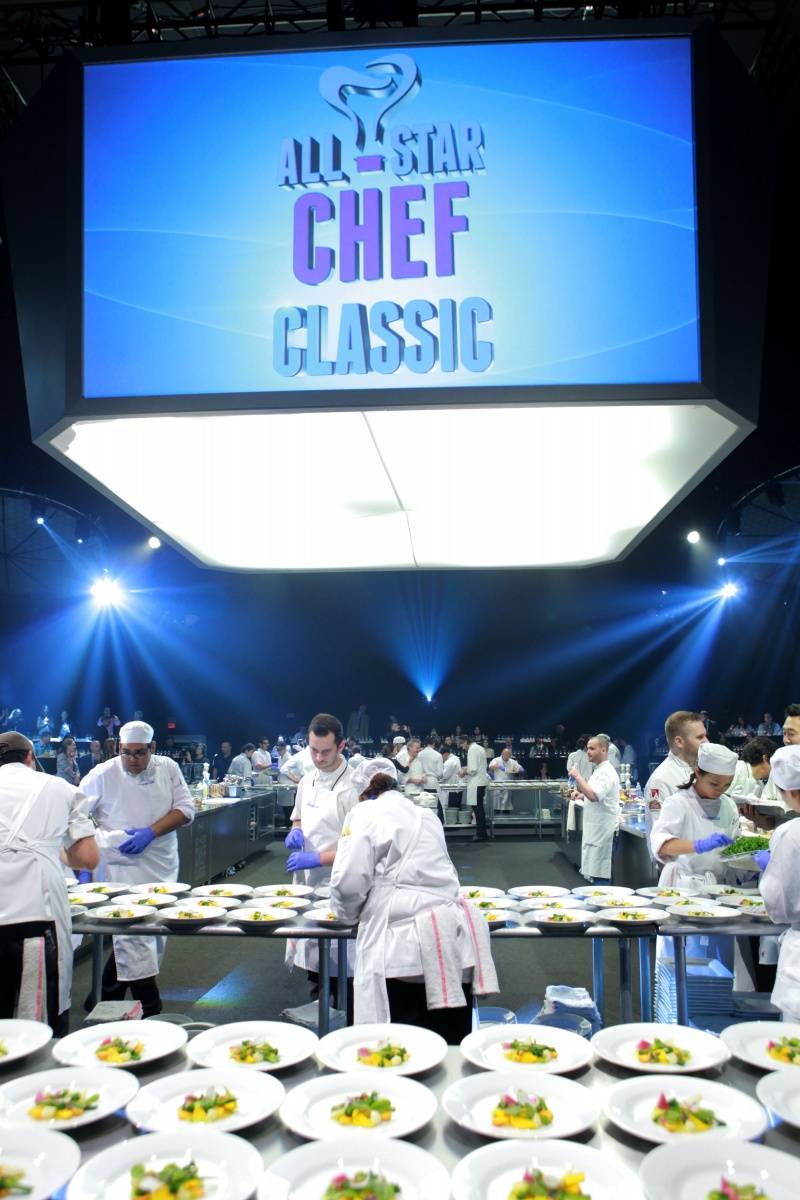 General Atmosphere 3 at L.A. LIVE All-Star Chef Classic French Masters Dinner Presented by Fisher & Paykel _PhotoCredit Getty Images
Getty Images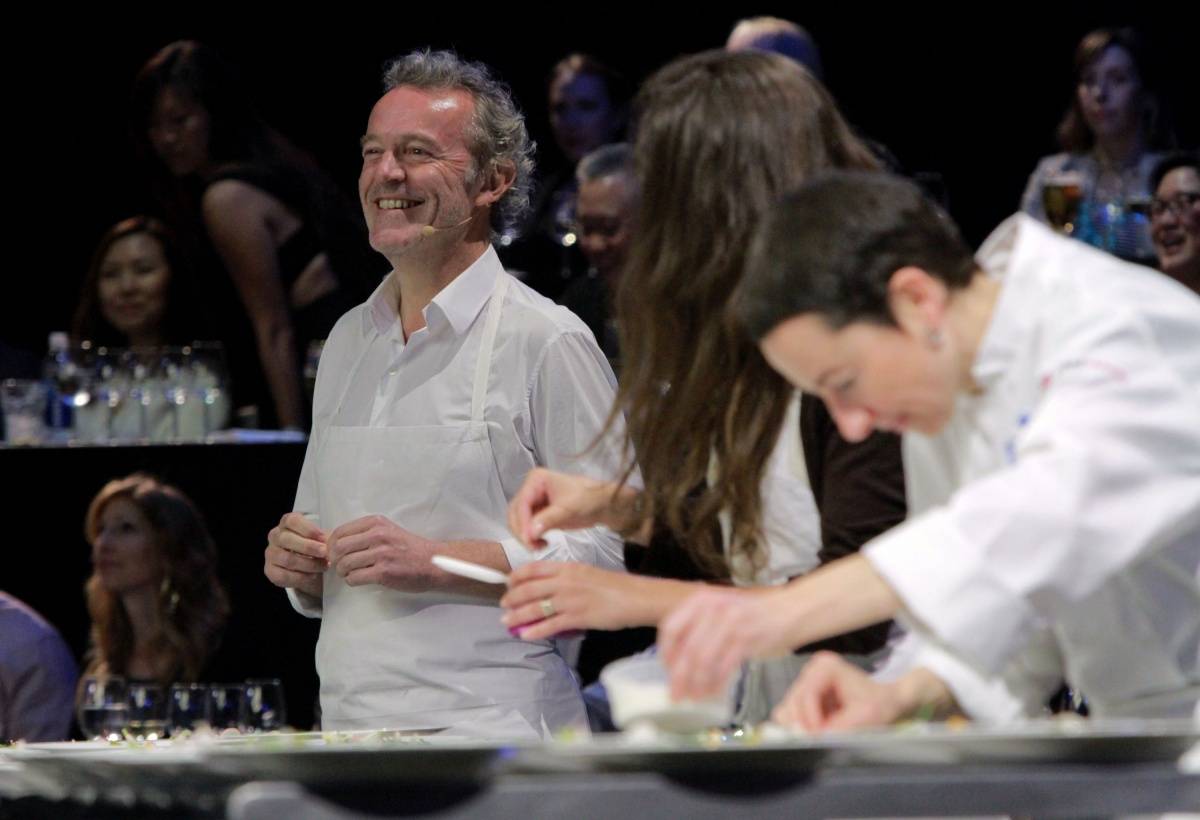 Chef Alain Passard at L.A. LIVE All-Star Chef Classic French Masters Dinner Presented by Fisher & Paykel _CreditAndrew Bernstein& Associates photo
Credit: Andrew Bernstein & Associates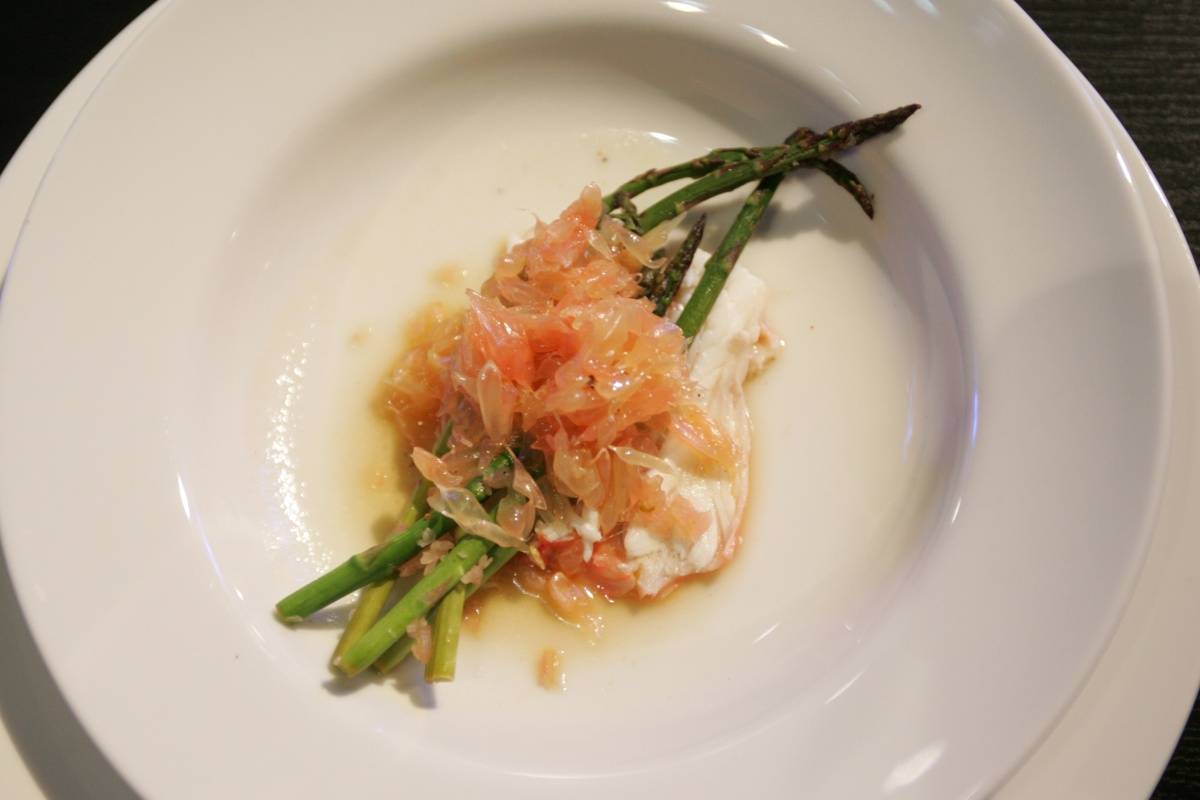 French Masters Dinner Presented by Fisher & Paykel Course 2 at L.A. LIVE All-Star Chef Classic_PhotoCredit_GettyImages
Getty Images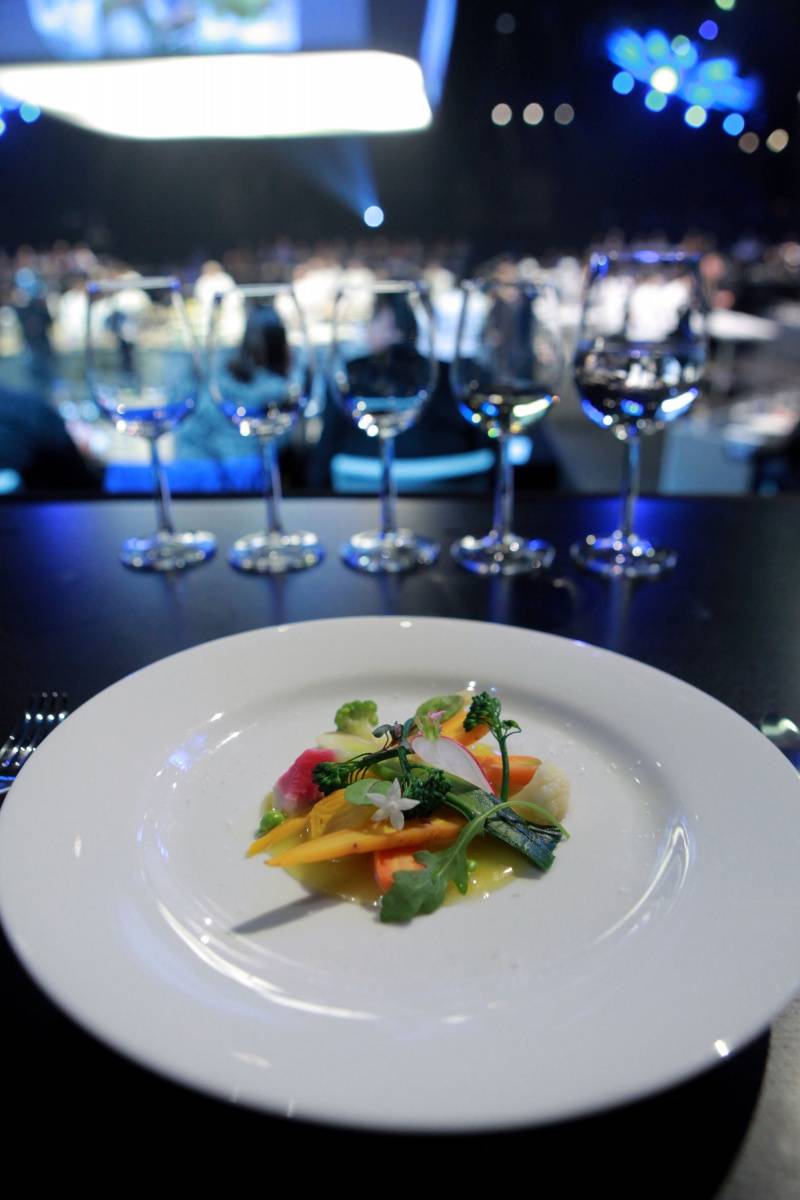 French Masters Dinner Presented by Fisher & Paykel Course 3_ at L.A. LIVE All-Star Chef Classic_PhotoCredit_GettyImages
Getty Images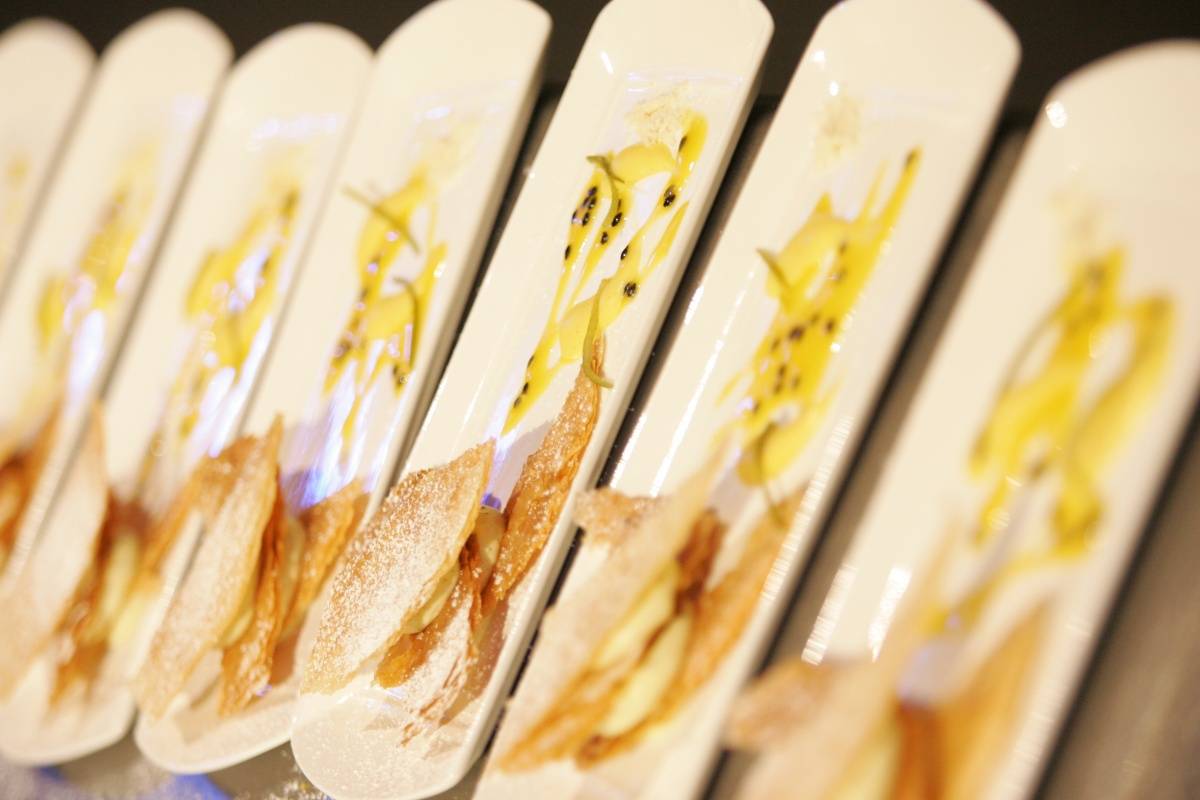 French Masters Dinner Presented by Fisher & Paykel Course 5 Dessert at L.A. LIVE All-Star Chef Classic_PhotoCredit_Andrew Bernstein & Associates photography
Credit: Andrew Bernstein & Associates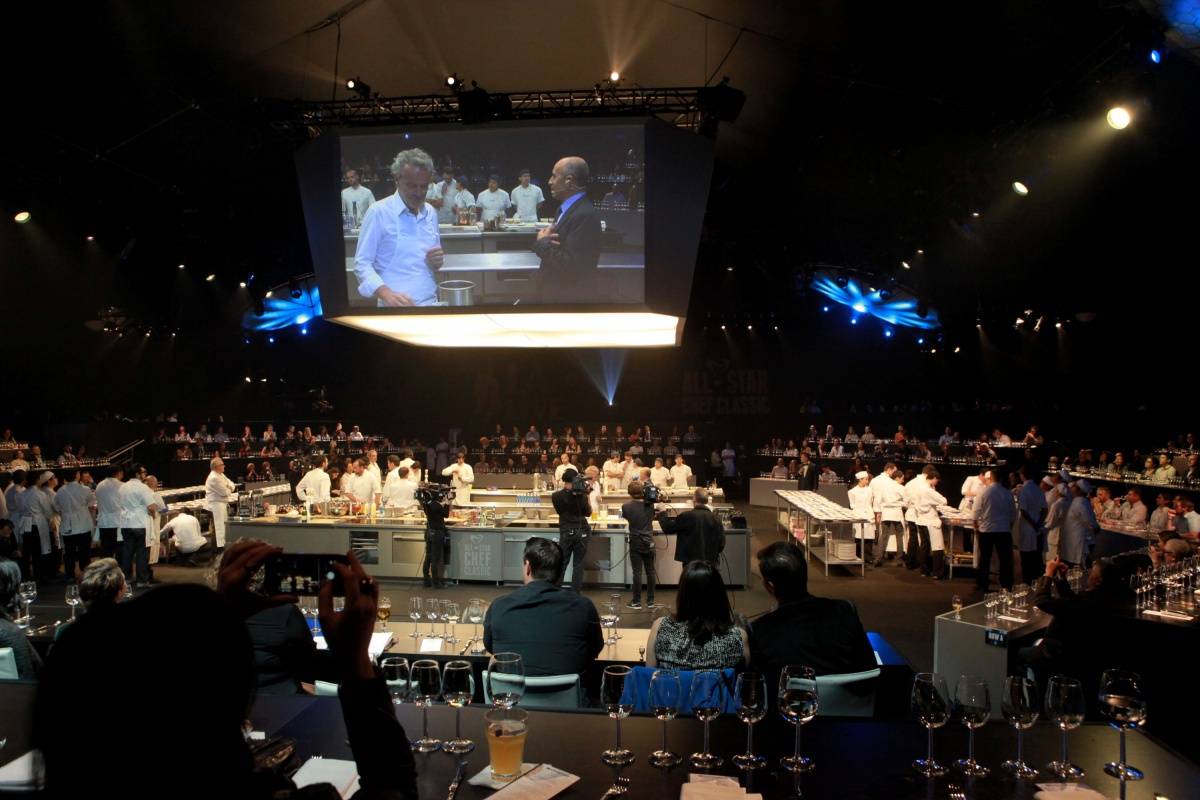 General Atmosphere 2 at L.A. LIVE All-Star Chef Classic French Masters Dinner Presented by Fisher & Paykel _PhotoCredit Getty Images
Getty Images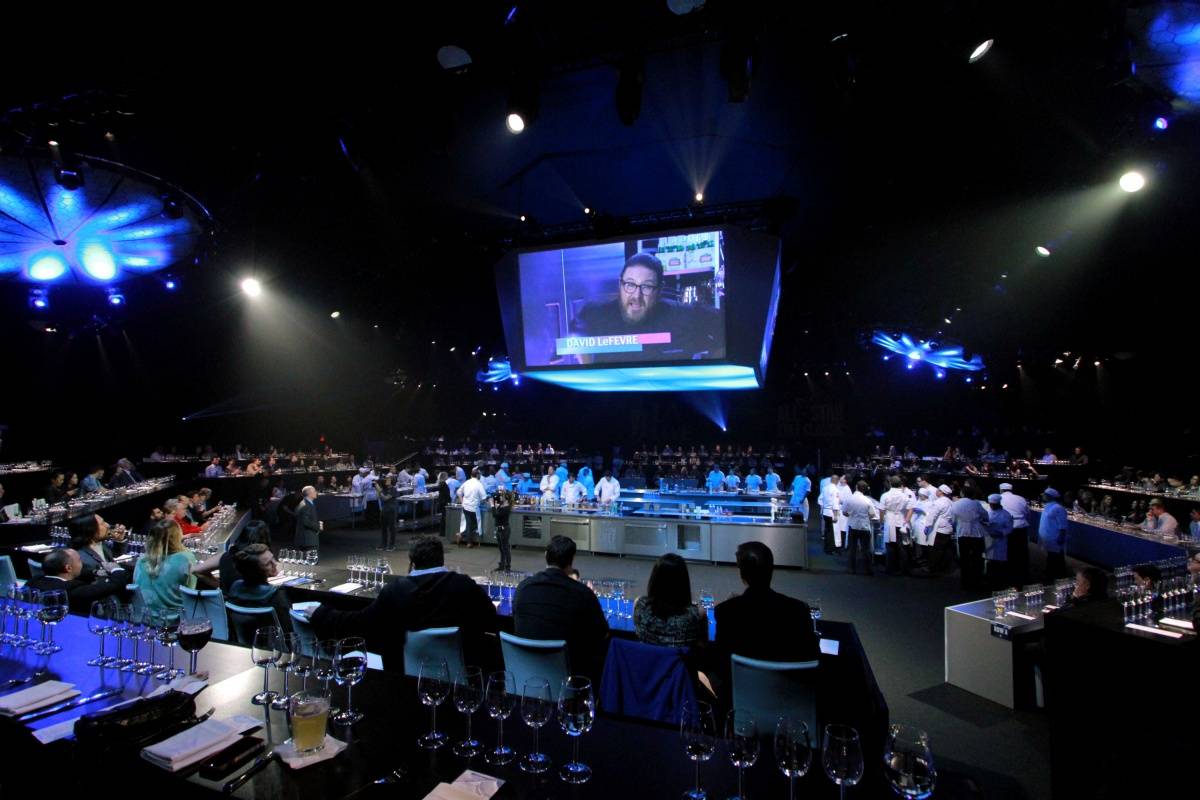 General Atmosphere 4 at L.A. LIVE All-Star Chef Classic French Masters Dinner Presented by Fisher & Paykel _PhotoCredit Getty Images
Getty Images
General Atmosphere at L.A. LIVE All-Star Chef Classic French Masters Dinner Presented by Fisher & Paykel _PhotoCreditAndrew Bernstein & Associates photography
Credit: Andrew Bernstein & Associates
Subscribe to discover the best kept secrets in your city