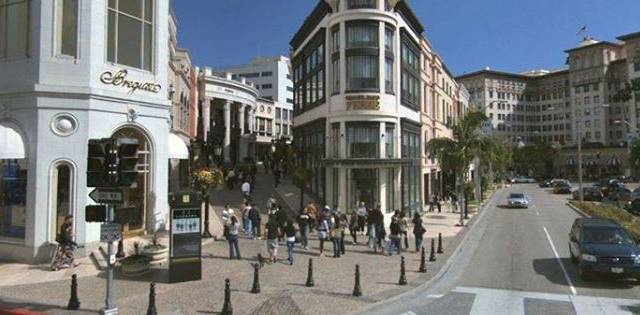 It should come as no surprise to many that 101 of the USA's 1,000 wealthiest neighborhoods are located in Southern California, but you'll be extremely surprised to learn which cities top the list.
Using information from the Census Bureau's American Community Survey 2006-2010, the Higley 1000 locked down the nation's richest 'hoods by breaking down tract subdivisions by mean household income.
According to the list, 65 of those cities are located within Los Angeles, Orange County and San Diego — and you might be surprised which have been dubbed the wealthiest.
Two areas in Orange County have made the "Elite 100" —  Cameo Shores, Highlands ($554,721) and Pelican Hill-Pelican Crest ($549,659) in Newport Beach.
The richest neighborhood in LA County, at #18, is Beverly Park ($502,440).
Corona del Mar Beach clocked in at $441,627 while La Jolla Farms-Torrey Pines in San Diego came in at #44 with $408,266.
Rounding out the top 10 richest SoCal cities are The Hill Section of Manhattan Beach: ($399,820), Beverly Hills 90210, naturally ($395,734), Harbor Island-Linda Island in Newport Beach ($385,666), Hidden Hills ($383,731), Rancho Santa Fe in San Diego City ($369, 026) and Rolling Hills: ($373,524).
Subscribe to discover the best kept secrets in your city