Ahead of London Fashion Week, Simi Singh – creative director at luxury accessories brand, Black and Brown London – talks fashion and her A-list fans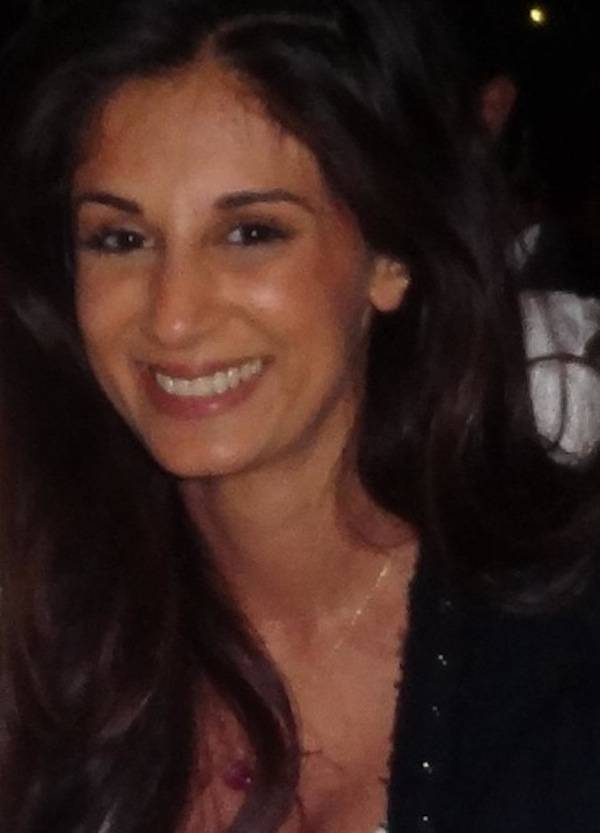 Tell us a little bit about Black and Brown…
Launched in 2000, Black and Brown London is a luxury accessories brand specialising in leather accessories manufactured in the UK. Made using only the finest Spanish and Italian leathers, each Black and Brown product is inspired by my love of travel and Indian heritage. Our pieces are stocked in both high-end boutiques and world famous department stores such as Harrods.
Why do you think that Londoners love Black and Brown?
I believe that we have a unique collection where there is a piece to suit every individual style. We are also a London based brand; furthermore we are really proud of the fact that all our products are British-made. I think Londoners and our global stockists appreciate this – together with the quality of our craftsmanship.
Can you tell when something is going to sell well?
There are certain pieces that, when we create the samples, we just know that they will be the key pieces in the collection. They are either easy to wear styles that effortlessly accessorise your everyday wardrobe or else they have that 'wow' factor for when you need to add some glamour to your evening-wear. Thankfully that is always backed up by our fabulous stockists, who love the styles just as much we do.
What do you love most from your Spring-Summer 2014 collection?
I love our Bia belt. It's the perfect belt to cinch in your waist, finished with minimal hardware, which we produce in many different colours. For SS14 the metallics are gorgeous. We have also introduced a two tone collection of our best selling Lyla clutch and cross body bag which, in the rose gold and nude combination, is perfect for Spring/Summer wardrobes.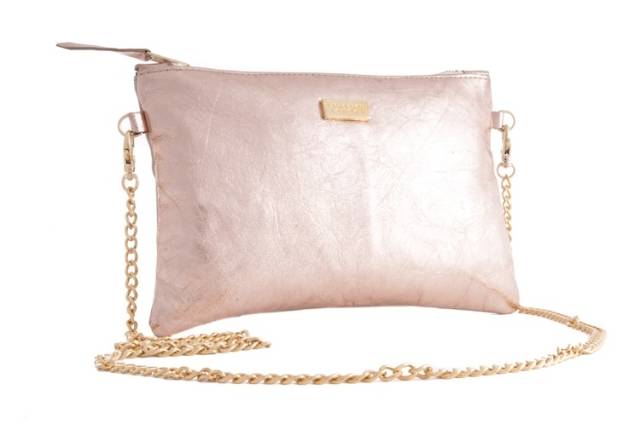 What do you like about Londoners' style?
London is great city with Londoners having a fabulous sense of style. I love how we have such an eclectic mix of fashion and how fashion is an expression of individuality, where anything goes. This is what makes London unique and a definite fashion capital of the world. I am always inspired and impressed by London street style.
How much of your wardrobe is from Black and Brown?
My wardrobe is put together by Black and Brown accessories! I start with an accessory I want to wear and dress around it, to create my outfit for every occasion. We have leather belts, cuff bracelets and clutches which can take you from work-wear to evening-wear. I am a firm believer that you can update your wardrobe instantly with the right accessories.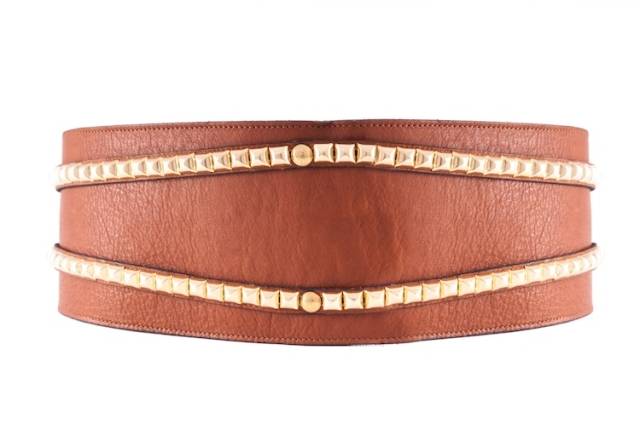 Were you always so sure about your sense of style?
No, not at all. I have certainly committed some fashion faux pas in the past! I hope that over the years I have learned how to dress and accessorise, to suit my shape. You should always make the best of what you were given and the key is to have confidence.
Black and Brown has some famous fans…
Yes we have some gorgeous ladies wearing our accessories which is wonderful to see! Laura Whitmore loves our Bia belt and [British girl band] The Saturdays have been spotted wearing our designs. Then there's Jessica Lowndes, Whitney Port, Christine Bleakley and Rosie Fortescue to name but a few. We are always grateful for the support from our celeb fans and the press.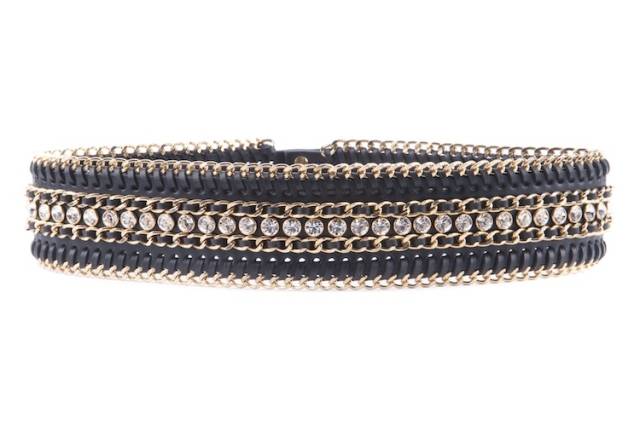 Lastly when you're not busy with Black and Brown London, how do you like to relax?
By having a girlie catch-up over dinner, practising yoga or watching movies – laughter is always a great form of relaxation after a hard day at work.
Thanks Simi! To view Black and Brown London's latest collection, visit www.black-brown.com
London Fashion Week takes place at Somerset House from 14-18 February 2014