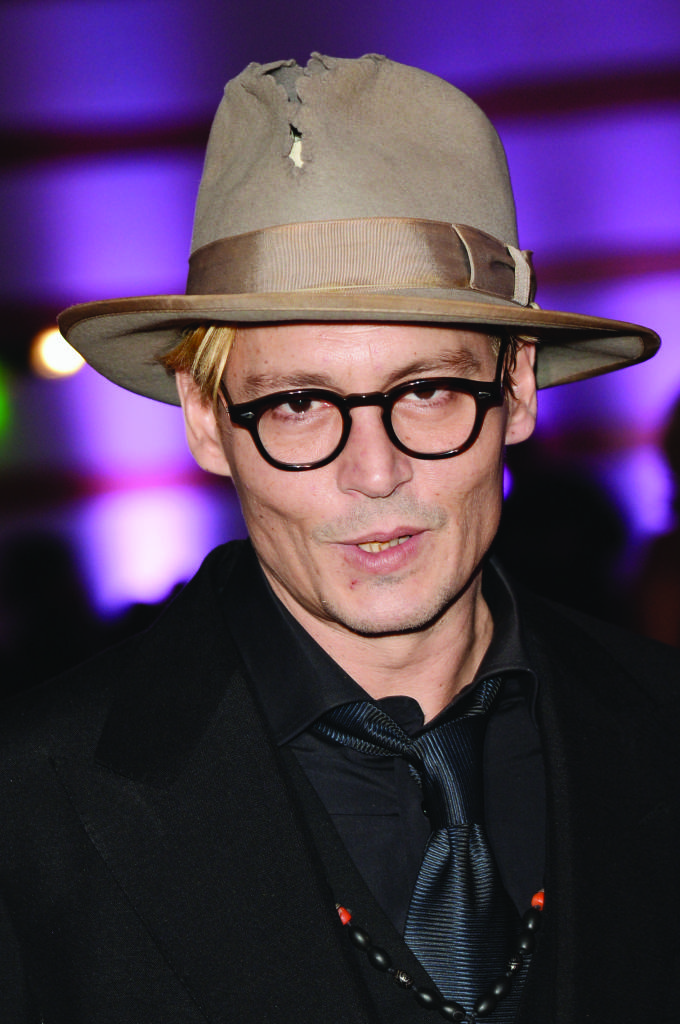 Johnny Depp has won a plethora of awards, but never before specifically for his ability to alter his appearance on the silver screen.
The Lone Ranger took home the Distinguished Artisan Award over the weekend during the 11th annual Makeup Artists and Hairstylists Awards on Saturday at Paramount Studios.
The A-lister, who has appeared in everything from Edward Scissorhands to Dark Shadows to the Pirates of the Caribbean franchise films, was presented with the award by his longtime makeup artist Joel Harlow. 
During his acceptance speech he said: "This is a great honor, but [while] I was occasionally glancing at the screen, I realized what a ridiculous thing I've done. I mean, seriously. Why are they still giving me jobs?"
He spoke about taking the role of Glen Lantz in Wes Craven's A Nightmare on Elm Street because he needed money to fund his burgeoning career as a guitarist, but ended up realizing he had a thing for films — and movie makeup — instead.
He said: "[Craven], who really took a chance on me, hooked me up with a guy named Dave Miller to take a mold of my face. I found, oddly enough, that I liked being encased in all that stuff. I like being isolated to that degree. So the idea of being shocked beyond recognition, it's kind of what I want. It's what I strive for. I think trying something different each time as an actor, with the luxury [of having] amazing makeup artists has made my, whatever you call it, career."
To see the full Los Angeles list, click here.
Like Haute Living Los Angeles? Join our Facebook page or follow us on Twitter @HauteLivingMag.