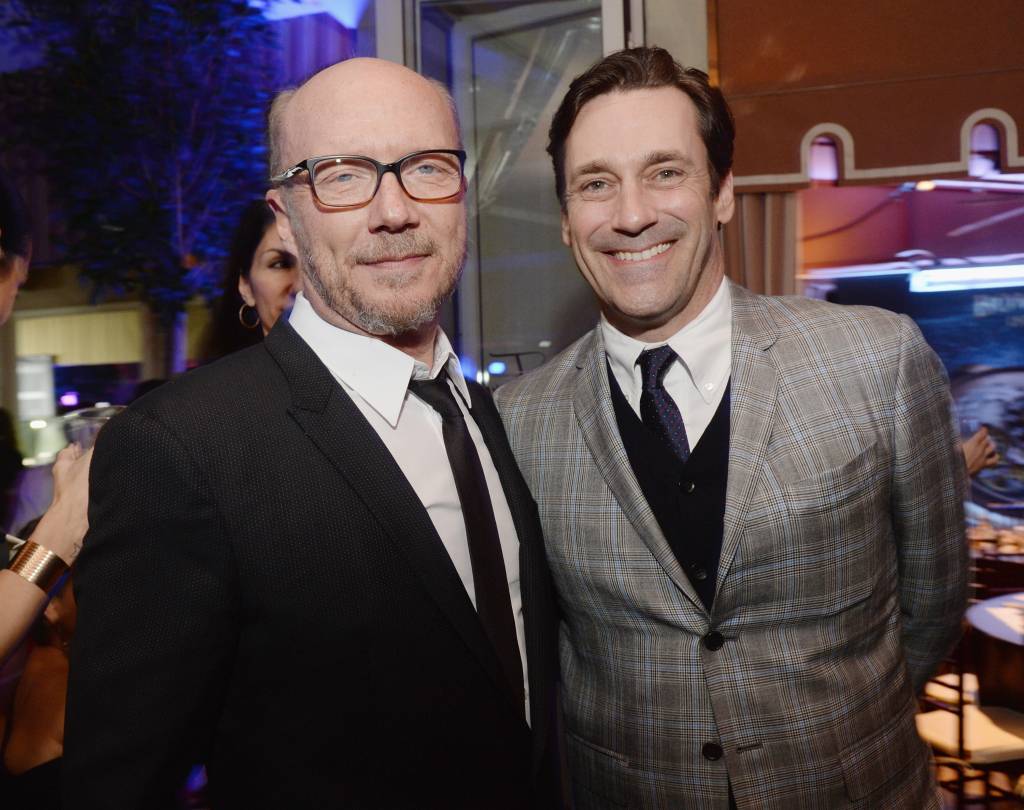 The stars came out to play dominos for a cause at the celebrity insider event of the season, Hollywood Domino & Bovet 1822's 7th Annual pre-Oscars gala on Thursday night.
Kate Beckinsale, Jon Hamm, Vanessa Hudgens, Adrien Brody, Kevin Jonas and AnnaLynne McCord were among the famous faces who joined Paul Haggis, Bovet 1822's Pascal Raffy and Hollywood Domino founder Daya Fernandez at the Sunset Tower Hotel to support the Haitian relief charity Artists for Peace & Justice.
Jon Hamm and Kevin Jonas competed in the annual Hollywood Domino tournament as Vanessa Hudgens cheered them on. Entertainment for the evening was provided by none other than Rumer Willis, who wowed the room with a sultry two-song performance, as well as N8 + Jazz Band for an evening evoking old Hollywood glamour.
Additional guests at the Sunset Tower Hotel-held fete included Dave & Odette Annable, Omar Epps, Anne V and Jessica White.
Like Haute Living Los Angeles? Join our Facebook page or follow us on Twitter @HauteLivingMag.
7th Annual Hollywood Domino And Bovet 1822 Gala Benefiting Artists For Peace And Justice - Red Carpet
Getty Images for Hollywood Domino
7th Annual Hollywood Domino And Bovet 1822 Gala Benefiting Artists For Peace And Justice - Red Carpet
Getty Images for Hollywood Domino
7th Annual Hollywood Domino And Bovet 1822 Gala Benefiting Artists For Peace And Justice - Red Carpet
Getty Images for Hollywood Domino
7th Annual Hollywood Domino And Bovet 1822 Gala Benefiting Artists For Peace And Justice - Red Carpet
Getty Images for Hollywood Domino
7th Annual Hollywood Domino And Bovet 1822 Gala Benefiting Artists For Peace And Justice - Red Carpet
Getty Images for Hollywood Domino
7th Annual Hollywood Domino And Bovet 1822 Gala Benefiting Artists For Peace And Justice - Red Carpet
Getty Images for Hollywood Domino
7th Annual Hollywood Domino And Bovet 1822 Gala Benefiting Artists For Peace And Justice - Red Carpet
Getty Images for Hollywood Domino
7th Annual Hollywood Domino And Bovet 1822 Gala Benefiting Artists For Peace And Justice - Red Carpet
Getty Images for Hollywood Domino
7th Annual Hollywood Domino And Bovet 1822 Gala Benefiting Artists For Peace And Justice
Getty Images for Hollywood Domino
7th Annual Hollywood Domino And Bovet 1822 Gala Benefiting Artists For Peace And Justice
Getty Images for Hollywood Domino
7th Annual Hollywood Domino And Bovet 1822 Gala Benefiting Artists For Peace And Justice
Getty Images for Hollywood Domino
7th Annual Hollywood Domino And Bovet 1822 Gala Benefiting Artists For Peace And Justice
Getty Images for Hollywood Domino
7th Annual Hollywood Domino And Bovet 1822 Gala Benefiting Artists For Peace And Justice
Getty Images for Hollywood Domino