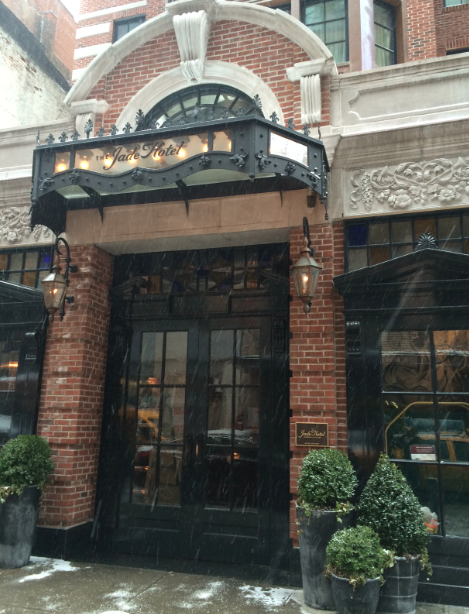 The Jade Hotel is a gorgeous little secret in Greenwich Village. This brand new property is set in the midst of an historical neighborhood and lets you feel like you are truly experiencing the village without skimping on any luxury elements.
The hotel's Art Deco interiors (designed by Andres Escobar & Associates), roaring fireplaces, sunken lobby and library, speakeasy-style restaurant, and gem-toned guestrooms are warm and cozy on these recent wintery nights.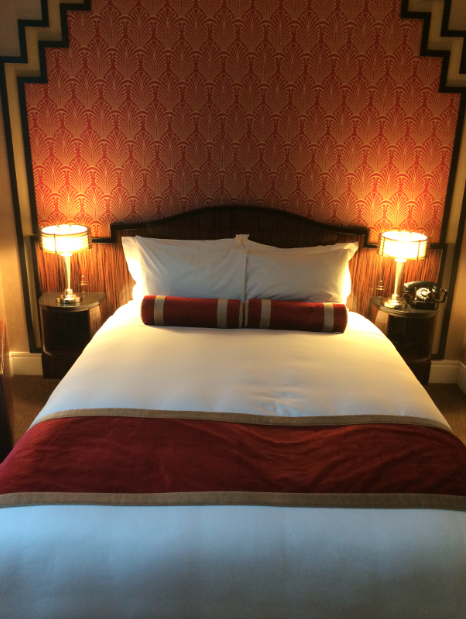 The Jade Hotel is located on 13th Street between 5th and 6th Avenue and is part of the Gemini commercial real estate group that also owns and operated the GEM Hotels located around Manhattan. While GEM Hotels operate as affordable luxury properties, the developers wanted to offer visitors an upscale extension to the hotel brand, reflective of Greenwich Village that was once known for its speakeasies and literary salons and now recognized as the electrifying crossroads of fashion, food, and culture.
The Prohibition-style cocktails at the hotel's bar and restaurant, Grape & Vine are a welcome luxury place to relax and have a drink in this neighborhood and the menu by Chef Kevin Heston, (formerly of Boqueria and wd-50) is a nice mix of high end American fare.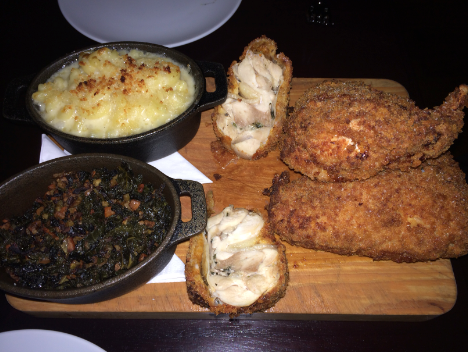 If you have friends coming into town this is the PERFECT hotel for them to stay at. It is small enough to make them feel like they are truly living in the village, but high end enough that it goes above and beyond what the usual boutique hotel does. For more information, click here.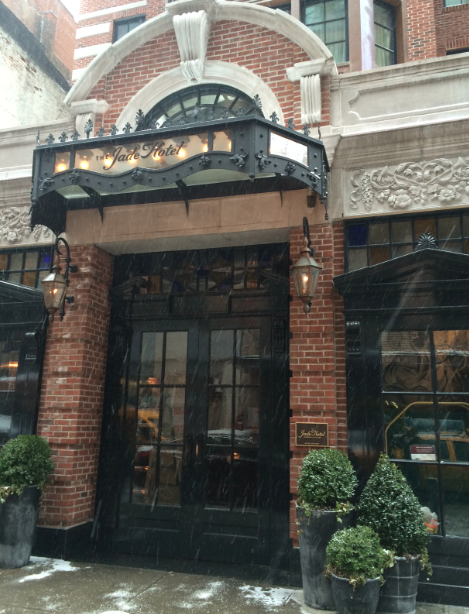 Screen shot 2014-02-05 at 1.55.50 PM
The Jade Hotel in Greenwich Village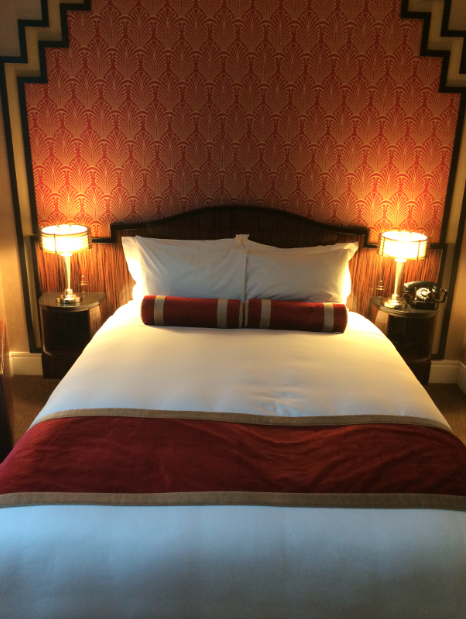 Screen shot 2014-02-05 at 1.55.45 PM
Room at The Jade Hotel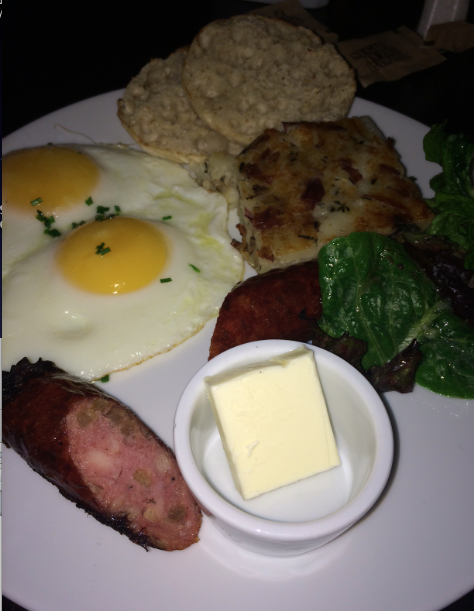 Screen shot 2014-02-05 at 1.55.41 PM
Breakfast at Grape & Vine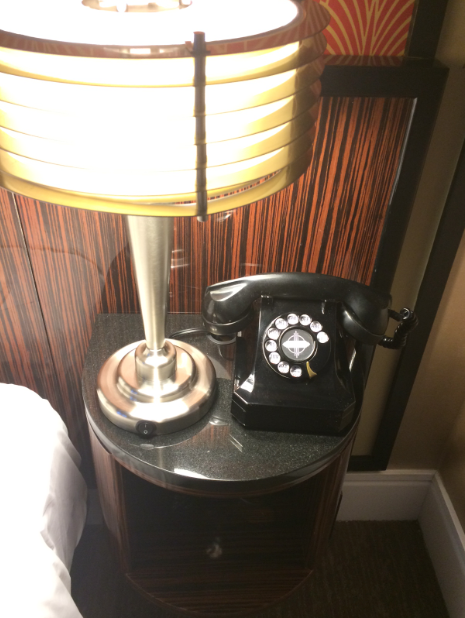 Screen shot 2014-02-05 at 1.55.35 PM
Retro Details at The Jade Hotel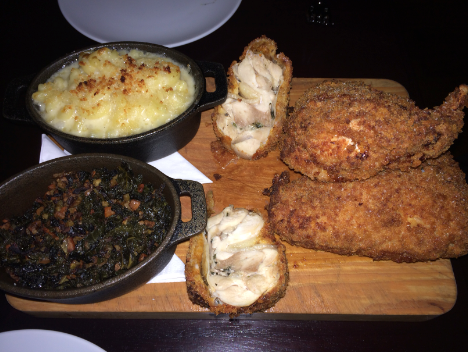 Screen shot 2014-02-05 at 1.55.30 PM
Fried Chicken at Grape & Vine
Screen shot 2014-02-05 at 1.55.25 PM
Room with a Wintery View of Greenwich Village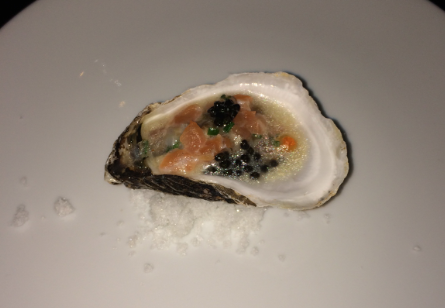 Screen shot 2014-02-05 at 1.55.20 PM
Oyster at Grape & Vine
Subscribe to discover the best kept secrets in your city