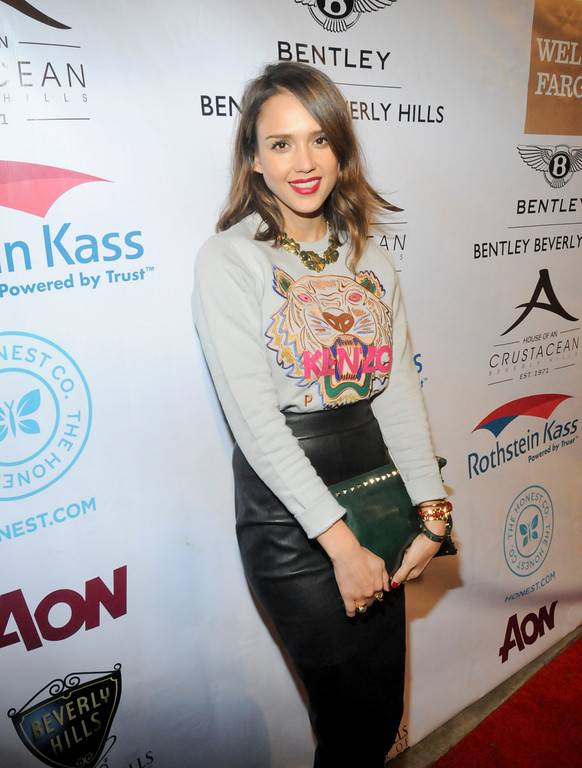 Beverly Hills year-long celebration of its centennial anniversary carried on last week with an East Meets West-themed party.
The Beverly Hills Chamber of Commerce presented the fete alongside Chef Helene An at her eatery, Crustacean. of celebrity hot spot Crustacean celebrate Beverly Hills' centennial year with Experience East Meets West.
The star-studded fete was attended by the likes of Jessica Alba, Katharine McPhee, Terrence Howard, Carmen Electra, Vivica Fox, Lisa Ling, Tia Carrere, Chester Bennington of Linkin Park, Alan & Tanya Thicke, Matt Goss, and Alexandre Renoir.
The event celebrated the diversity of Asian cultures within Beverly Hills, and featured live on-stage performances from Tina Guo, Jordis Unga, Pia Toscano, Jared Lee and Carlos De Antonis, as well as an avant-garde theatrical East Meets West fashion show, cirque art, a Heaven-and-Earth food bazaar, and the unveiling of Chef An's new Centennial Secret KitchenTM dish.
The event was underwritten by Bentley, Wells Fargo and Rothstein Kass.
Like Haute Living Los Angeles? Join our Facebook page or follow us on Twitter @HauteLivingMag.