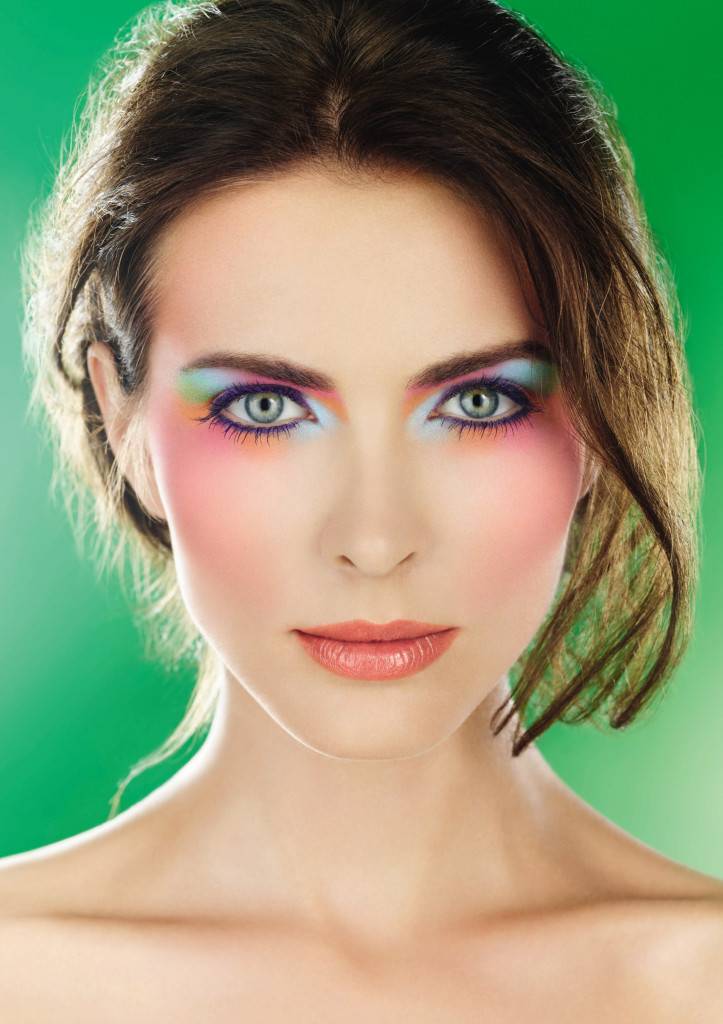 Make-Up Forever's Spring 2014 collection reveals romantic and feminine tones in its newly released limited edition Arty Blossom. Included is a must-have eye shadow palette blending fresh colors with those more akin to nature offering the wearer a contemporary and fresh look of the season.
Creative and Artistic Director of Make-Up Forever is continuously inspired by art and design. His Arty Blossom palette was devised with an exclusive new formula that can play on light and color effects – just like the art of painting.
Arty Blossom combines eight fresh and natural shades:  vibrant Gold plum, subtle Gold beige, Fresh Peach, Fresh Pink, Gold Green, Pearly White, Metallic Copper and Pearly Turquoise Blue. These can be combined with strong, muted or subdued colors that can shift in intensity to make a look that is at once classic, abstract, subtle or artistic.
The eye shadows in the palette also revolve around a new formula developed to obtain translucent color effects. They can be used on the skin as well as play well with different lighting schemes. They are also less pigmented that makes them easy to use as well as more subtle in terms of color effects. Easily layered, the palette's bright, shiny and shimmering texture depends on the shade added and provides an instantaneous veil of color over the eyelid.
Arty Blossom also comes with two professional brushes in synthetic fibers enabling the wearer to easily mix and match this range of delicate shades, reinventing color with a wonderful glow – just as a painter would.
The Arty Blossom Palette will be available from 1 February.
Subscribe to discover the best kept secrets in your city