New York City shines in the winter with decadent storefronts and lavish private parties! I kicked off December by attending a dinner with Zadig and Voltaire, followed by a private tour of the Christopher Wool Collection at the Guggenheim. So many people came out for the event like Jennifer Creel, Vito Schnabel, Kelly Rutherford, Cecilia Bonstrom, Charlotte Bonstrom, Mia Moretti, Olivier Zahm, Jen Brill, Annabelle Dexter Jones, Carola Jain, Lisa Evans and Gigi Grimsta. Founder and avid art collector, Thierry Gillier, made a special appearance along with the brand's creative director, Cecilia Bonstrom. A couple of the brand's muses, Jamie Bochert and Irina Lazareanu, were also there.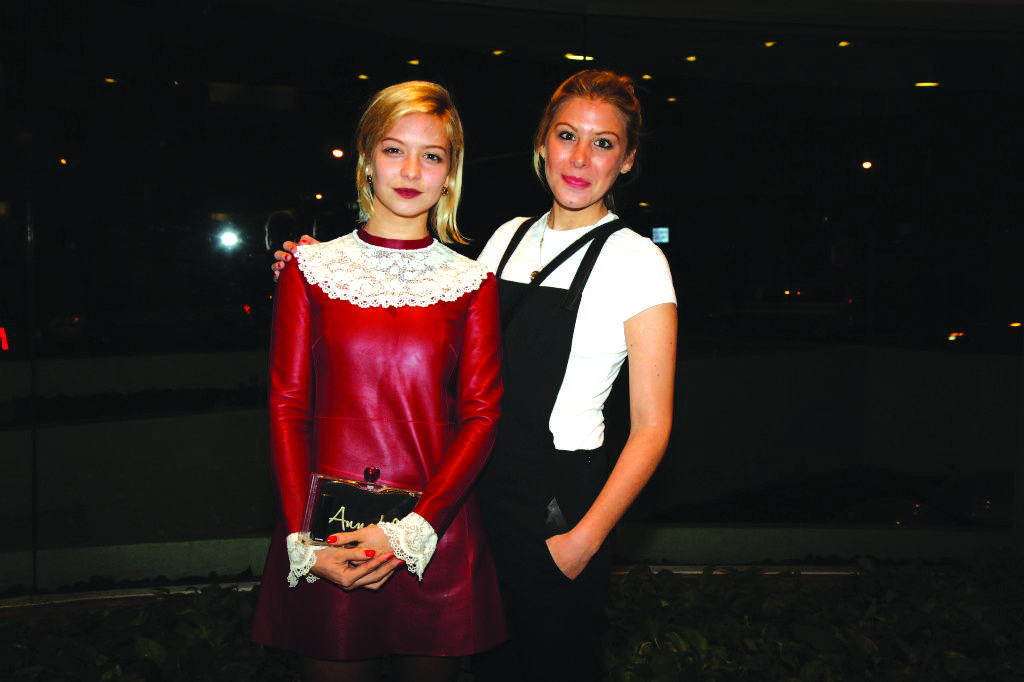 Always focusing on philanthropy, I was so happy to attend Allison Lutnick's charity event. Allison is building a home for a man named Joe, who lost all his limbs in the war. A bunch of vendors came to her house and donated 20 percent of their proceeds to her cause. It was such an amazing day spent with Howard Lutnick, Natalie Kaplan, Brett Heyman, Jack Vartanian, Susan Shin, Jessica Likenstien, Nina and Tammy Renaart, Stacey Paschow, Joyce Varvaotos, Laura Stolman, Jenny Cohen, Michelle Herbert, Loraine Schwartz, Stef Hirsh, Sarah Piolet, Lisa Reuben and Alexandra von Furstenberg.
When the temperature dropped, I headed to Miami for Art Basel. I kicked off my trip with a beach day at The Setai with Drew McCourt, Alexandra Von Furstenberg, Whitney Fransway and Ali Kay. We even went surfing off Eddie's boat. It was such a fun afternoon! Later that night, I went to an event on behalf of Adam and Venus Over Manhattan. They had a reception in Miami for Piston Head: Artists Engage the Automobile, which included a celebratory private reception. The cars and art were insane!
I walked in my Charlotte Olympia heels on a rubbing of a Ferrari on canvas by L.A.–based artist Joshua Callaghan. Later that night, Julie Macklow, Ugo Columbo, Inga Rubenstein, Al Aquevella, Renne Rockefeller and Daisy Kanoves had a beautiful dinner at Casa Tua thrown by Adam and Amala Lindeman and Lapo. After dinner, I stopped by Larry Gagosian's bash at Mr. Chow and the Soho Beach House.
Next, I went to the design district for Lapo's Independent event. I loved all the sunglasses and art everywhere! After stopping by The Dutch, I went to Wall for a party hosted by Vito Schnabel, Alex Dellal and Stavros Niarchos. I capped off my night with a late-night stop at LIV for some dancing. Now I'm back in NYC attending more fabulous events. It's been a busy winter season—and this is only the start.