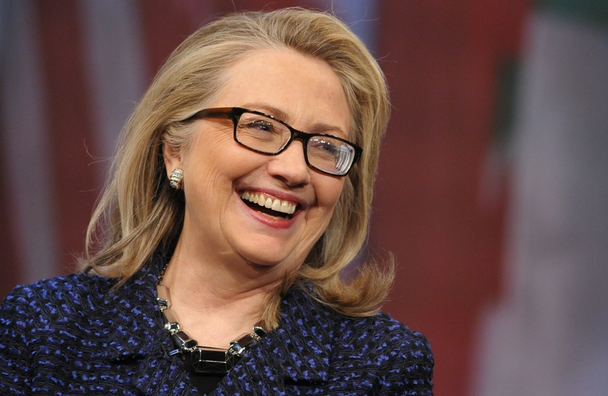 In honor of her activism and generosity, Hillary Rodham Clinton will receive a human rights award today from the Lantos Foundation, a liberal advocacy group founded by the late Rep. Tom Lantos.
Former recipients of the Lantos human rights award include the Dalai Lama and Elie Wiesel. "Her proclamation that 'women's rights are human rights' changed the way the world thinks about human rights and opened doors for women in a way that only Hillary Clinton could," Katrina Lantos Swett, the foundation's president, said in a statement.
The philanthropic former First Lady has been awarded 19 honors since leaving the State Department in February from top organizations such as the American Bar Association, Yale Law School, the Elton John AIDS Foundation and the National Defense University Foundation. Earlier this week, Clinton even received two high-profile awards in the same evening! The first from Women for Women International and the second from the Elizabeth Glaser Pediatric AIDS Foundation.