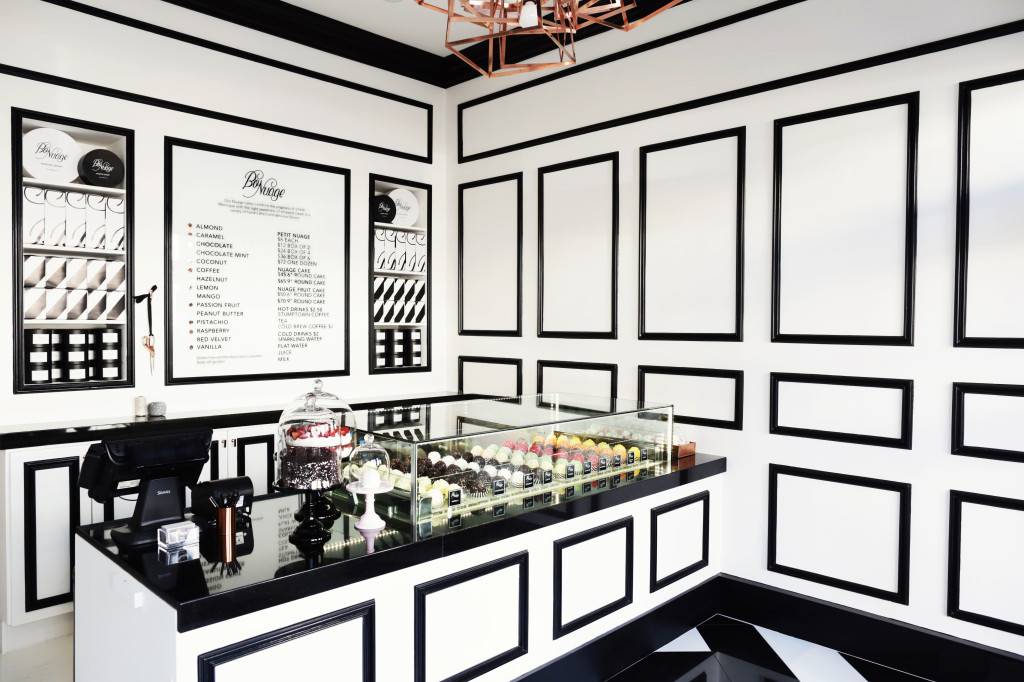 A haute new French patisserie has found its home on Melrose Ave. Ooh la la!
The new bakery, Bo Nuage, specializes in delicacies called nuage, which, when translated, means cloud cakes.
Married co-founders Pascal and Audrey Achcar hail from the same family as the wildly popular Lette Macarons (which was founded by Achcar's mother), so a taste for the divine clearly runs in the family.
Their cloud cakes are made in-house and use organic ingredients and are built from two layers of meringue filled with whipped cream before being covered in more whipped cream and topped with shaved chocolate.
LA's first nuage cake shop has a beautifully decorated interior as well as selling exquisitely prepared treats: the 1120-square foot shop was designed by Jessica Marx of J. Marx Atelier with a chic yet vintage feel.
Its geometric black and white designs subtly train the eye to focus on the most colorful things in the room — the beautifully decorated mini cakes.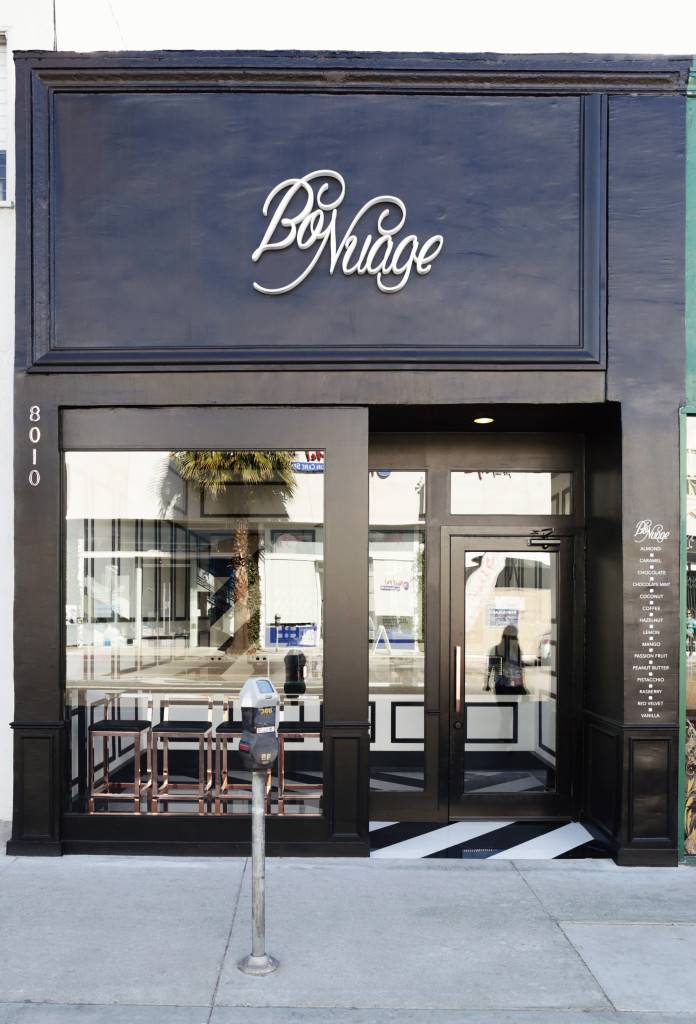 Like Haute Living Los Angeles? Join our Facebook page or follow us on Twitter @HauteLivingMag.