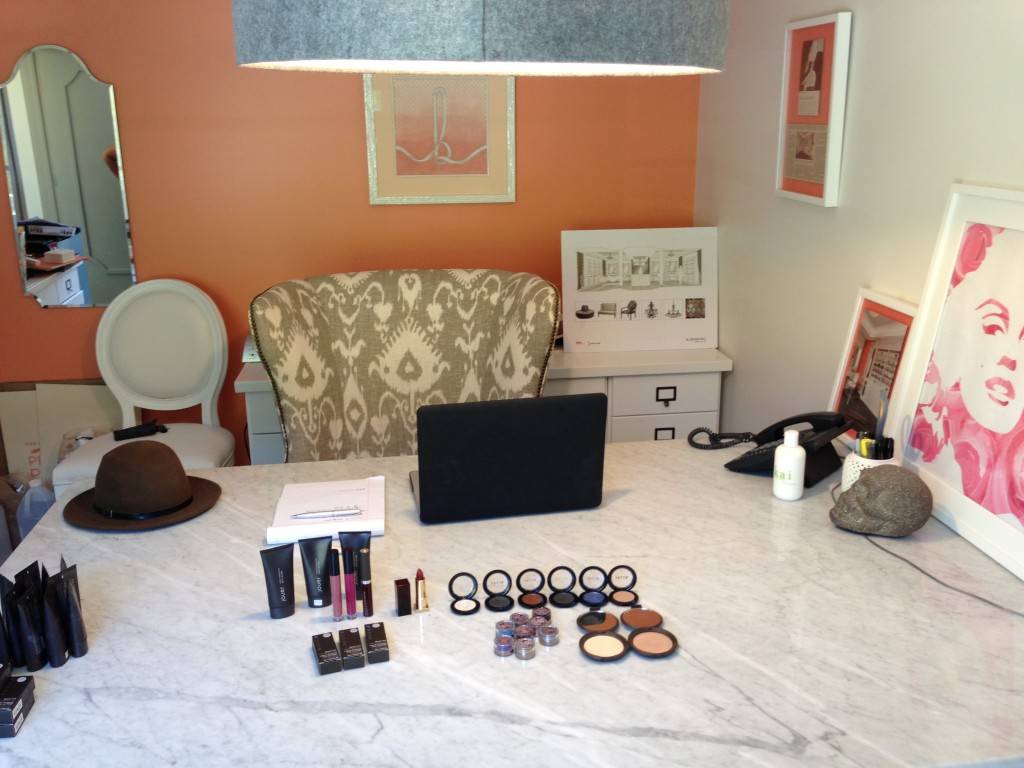 Ever wonder what the most powerful leaders, business execs and celebrities keep on their desks? Well, we're about to tell you. Our biweekly "What's on My Desk" feature will take a look inside the offices and at the desks of the world's most influential power players.
This week we've featured the desk of Stephi Maron, the founder of luxury gal-on-the-go makeup salon Blushington. The idea behind Blushington arose when Stephi realized she didn't have a go-to place in LA to beautify, and so decided to create something unique, upscale and elegant. Here is a peek at the items on this beauty entrepreneur's desk.
1. Stila Eyeshadows: We are currently getting in new shadows!
2. Note Pad: I am always writing down notes throughout the day if I come up with an idea for Blushington
3. My Iphone: Can't go anywhere without it
4. Products, Products, and more Products!: We are currently looking to get in more products. So these are sneak peek on products we may be getting in.
5. Kai lotion
Like Haute Living Los Angeles? Join our Facebook page or follow us on Twitter @HauteLivingMag.