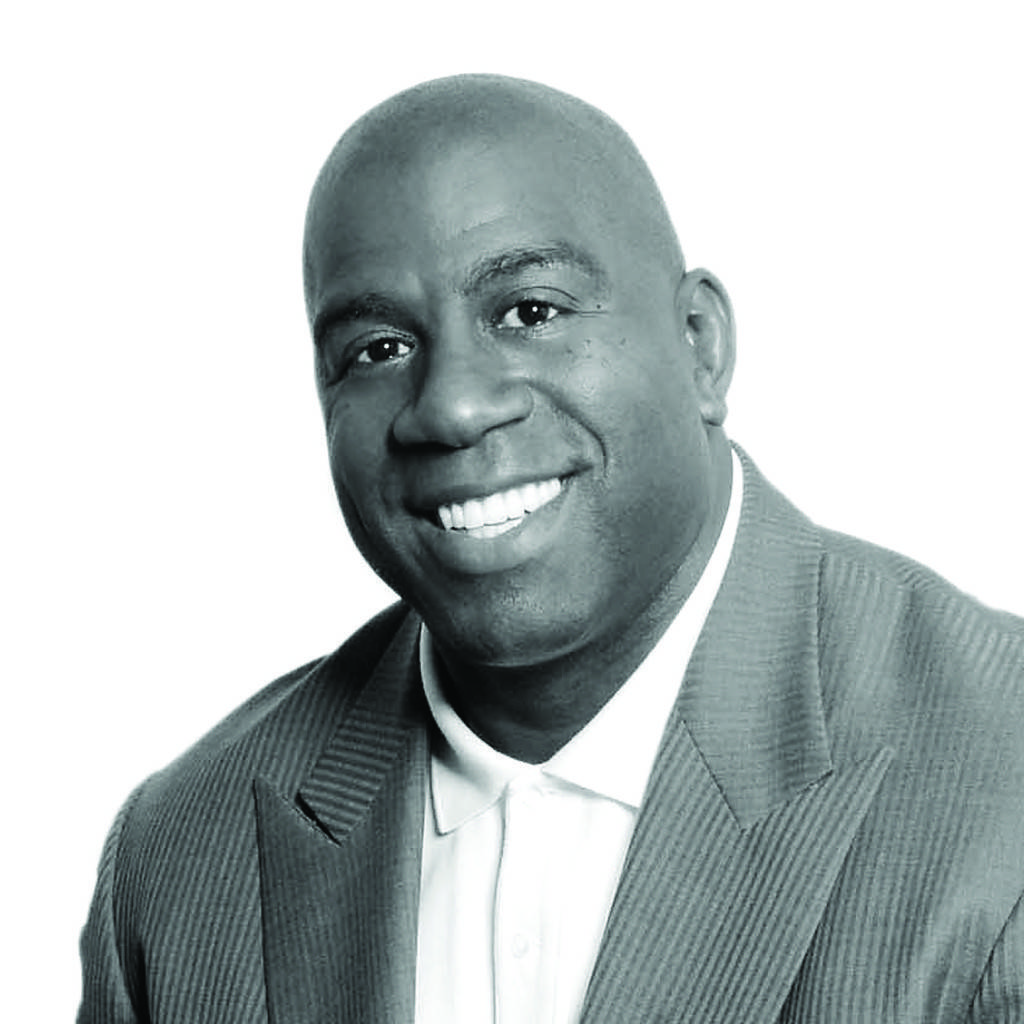 Barack Obama is in town this week to attend a variety of star-studded fundraisers, and his first stop was at Magic Johnson's Beverly Hills mansion.
Johnson and wife Cookie not only hosted the President, but a slew of his supporters who included: LaTanya and Samuel L. Jackson, Zoe Jackson, Ashley Lewis and Antawn Jamison, Diane Keaton, Chelsea and JJ Redick, Senate Majority Leader Harry Reid, Democratic leader Nancy Pelosi, DCCC chairman Steve Israel and DSCC chairman Michael Bennet.
Johnson briefly introduced Obama as "the greatest leader in the world" and highlighted the virtues of "Obamacare." The President returned the favor, warmly saying that there's nobody who is a bigger icon than Magic Johnson." He continued, "Obviously this city loves him, now the Dodgers love him" and he "Just continues to be the prince of this city."
After his 20-minute speech on Monday evening, Obama headed up the street to his second fundraiser at Haim and Cheryl Saban's Beverly Hills compound.
Obama's remarks lasted about 20 minutes. He left Johnson's home at about 8:12 p.m. for the short drive up the street to Haim and Cheryl Saban's expansive Beverly Hills estate. He is expected to raise $3 million for the Democratic Party while in Tinseltown.
To see the full Los Angeles list, click here.
Like Haute Living Los Angeles? Join our Facebook page or follow us on Twitter @HauteLivingMag.