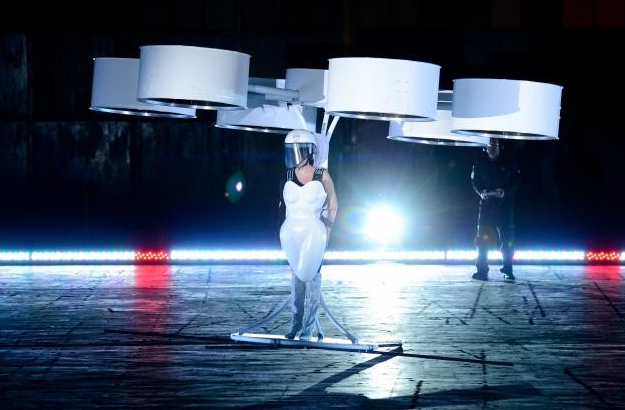 Lady Gaga is known for her eccentric fashion choices, but this time the 27-year-old singer has outdone herself. During a recent performance at the Brooklyn Navy Yard, Gaga revealed—and demonstrated—the world's first flying dress.
The battery-powered frock, which Gaga named Volantis, features six booms in a hex formation along with multiple motors. "Volantis is essentially a vehicle," she told the crowd during her "Artpop" album release celebration.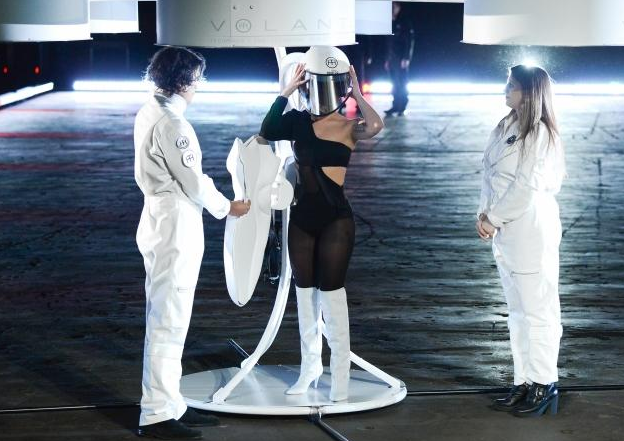 But it seems Gaga donned the dress for more than just shock value. The popstar said that she created it as a symbol of the future and its youth. "I wanted to make today about something even more important to me, and that something is the youth of the world," she revealed. "Their minds are just so boundless. They're just so inspiring."
Nancy Tilbury, the creative director of London-based Studio XO, worked with Gaga on on the futuristic gown, which rose to 70 inches. "It's feminine technology, there's a certain elegance to it," she told the Associated Press.
Photo credit: Associated Press
Subscribe to discover the best kept secrets in your city