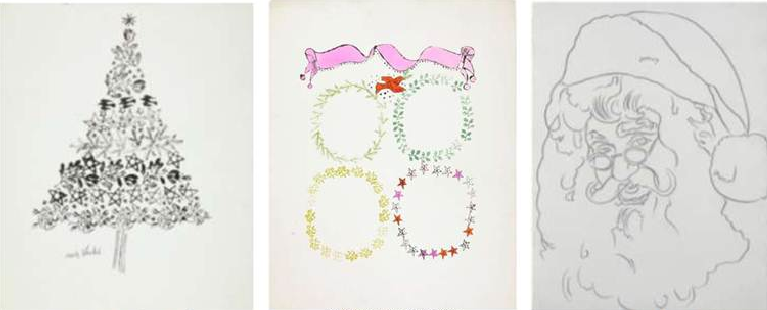 Looking for the perfect gift for the art collector in your life? Christie's has got you covered! Beginning Dec. 2, the auction house is offering 99 original artworks by Andy Warhol as part of their holiday-themed online-only sale, "Andy Warhol@Christie's: A Christmas Thing."
The seasonal sale, which takes its name from the tongue-in-cheek title Warhol gave to one of the sale's featured artworks, includes a variety of holiday-themed photographs, prints, Polaroids and original drawings.
"Given Warhol's broad universal appeal as the leader of the Pop Art movement, we hope gift-givers around the world will enjoy playing Santa this year and making a gift of an original Andy Warhol artwork, while at the same time supporting the many wonderful projects that the Foundation carries on in his name," revealed Amelia Manderscheid, Head of E-commerce for Post-War & Contemporary Art at Christie's.
Bidding will begin on Dec. 2 and continue through Dec. 11.
Photo credit: Christie's
Subscribe to discover the best kept secrets in your city