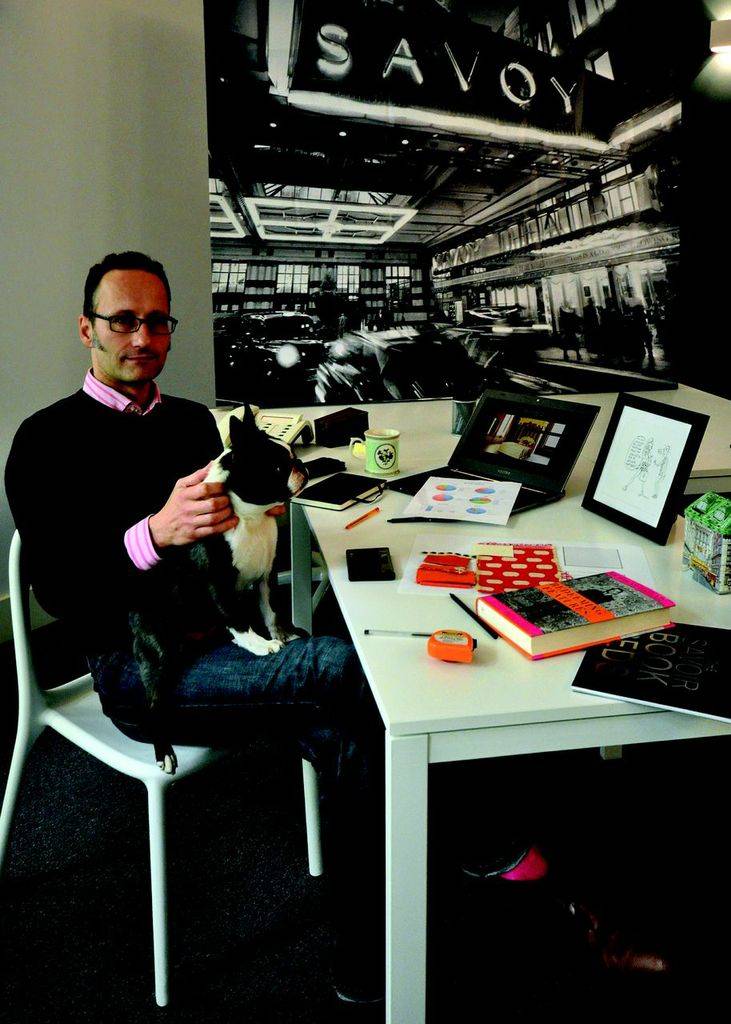 Ever wonder what the most powerful leaders, business execs and celebrities keep on their desks? Well, we're about to tell you. Our biweekly "What's on My Desk" feature will take a look inside the offices and at the desks of the world's most influential power players.
This week we've featured the desk of Alistair Hughes, the Managing Director at Savoir Beds, the London-based luxury bed line that traces its heritage back to the iconic Savoy hotel. In 1905, upholsterer James Edwards Ltd was commissioned to craft unique beds for the hotel, thus founding the Savoy Bedworks that Hughes, together with his business partner Stephen Winston, purchased and renamed Savoir Beds in 1997. Since that time, the pair has significantly grown the brand internationally. The company operates London showrooms on Wigmore Street, The King's Road and Harrods. Internationally, it has 11 showrooms including New York, Paris, Berlin, and Shanghai. Here is a look at the items on Alistair's desk.
·         At least near my desk is my 8-year-old Boston Terrier, Spooky.  While she sleeps at home (in her four-poster Savoir doggy bed), she joins me everyday at the office.
·         Nicholas Haslam's memoir, "Redeeming Features" is on my desk at the moment.  A distinguished interior designer, Nicholas is also a valued client of Savoir Beds and in a recent meeting at his office, he shared a copy of his book with me.
·         A classic tin from The Savoy Hotel.  Historically, The Savoy has given these tins to their guests filled with toffee, cakes or biscuits.  That tradition still continues today and occasionally we also give these to our clients.  This is a nod to our history as Savoir Beds was truly born in 1905, when luxurious bespoke beds were created for the hotel.  That original mattress design – the No. 2 bed – is still used at The Savoy today and is our top seller.
·         A cartoon by Michael Heath, a prolific strip cartoonist and illustrator who's also The Spectator's Cartoon Editor.  We commissioned a few cartoons by Heath.  The one on my desk shows a wife confidently striding away from her panicking husband and reads "I'm not leaving you for another man!  I'm leaving you for a Savoir mattress!"
·         Fabric swatches for a custom headboard design we are currently creating for Mary Fox Linton – an icon in the design world who's often referred to as the "Grande Dame of Groovy."
·         There's always some paperwork on my desk.  Right now, we're outlining our "buyer profile."  We're always looking at who our customers are and how they found Savoir Beds.  It's crucial to our business to have an understanding on a deeper level of who our customers are.
Like Haute Living Los Angeles? Join our Facebook page or follow us on Twitter @HauteLivingMag.