The MGM Grand hosted the official PBR Built Ford Tough World Finals Welcome Reception at the "8 Second Lounge" on Monday night. Every bull rider who qualified to compete in the final event of the 2013 season walked the red carpet and received their World Finals jacket from PBR chairman and CEO Jim Haworth and PBR COO Sean Gleason after being officially announced to the crowd. All of MGM Grand "Home of the Champion" bull riders were in attendance including reigning and two-time World Champion Silvano Alves (2012 and 2011), 2008 PBR World Champion Guilherme Marchi and Shane Proctor, the six-time PBR World finals qualifier and the 2011 PRCA Bull Riding World Champion.
Other MGM Grand "Home of the Champions" riders include three-time PBR World Champion Adriano Moraes, 2008 PBR World Finals Champion Robson Palermo, Marco Eguchi, Joao Ricardo Vieira, Eduardo Aparecido, Emilio Resende, Fabiano Vieira, Valdiron de Oliveira, Edevaldo da Silva Ferreira, Agnaldo Cardozo, Claudio Crisostomo and Paulo Crimber. All 15 riders will stop by the "8 Second Lounge" Friday, Oct. 25, to sign autographs for fans from 2 to 3 p.m.
Click on the photos below to enlarge.
Like Haute Living Las Vegas? Join our Facebook page or follow us on Twitter. Want Haute Living Las Vegas delivered to your in box once a week? Sign up for our newsletter.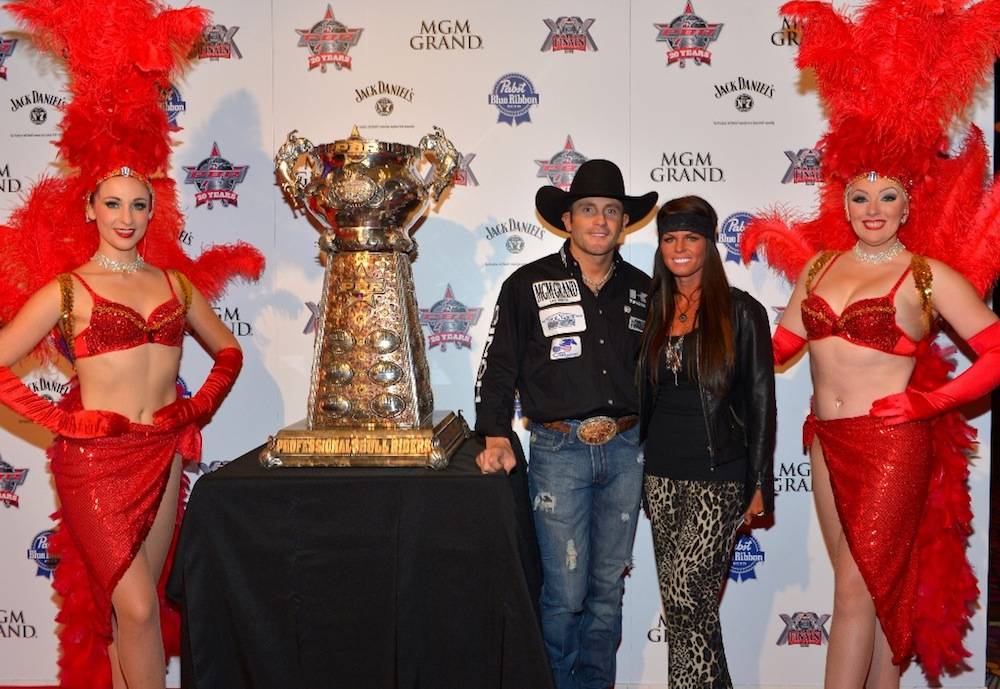 10.21.13 2011 PRCA Bull Riding World Champion Shane Proctor and wife Jessi at the Welcome Reception at MGM Grand. Photo by Bryan Steffy
10.21.13 Bull rider JB Mauney with Sean Gleason (left) and Jim Haworth (right) at the Welcome Reception at MGM Grand. Photo by Bryan Steffy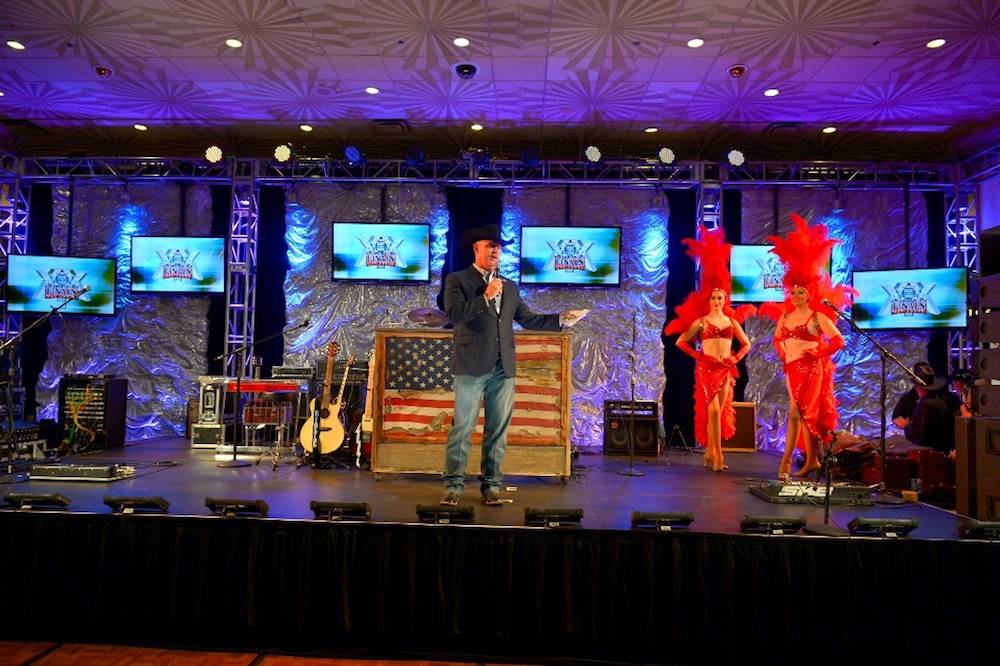 10.21.13 PBR Chairman and CEO Jim Haworth at the Welcome Reception at MGM Grand. Photo by Bryan Steffy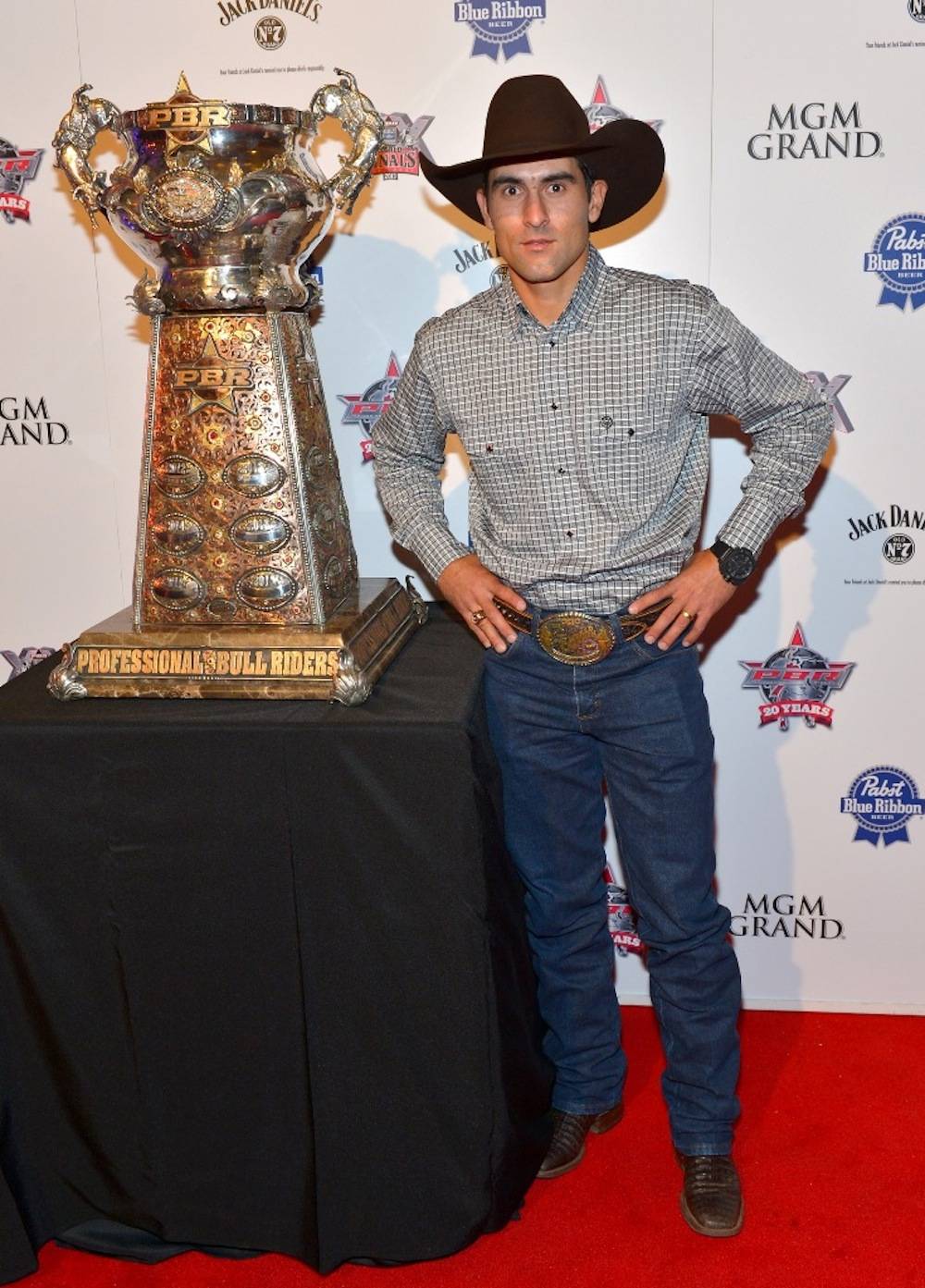 10.21.13 Reigning and two-time PBR World Champion Silvano Alves at the Welcome Reception at MGM Grand. Photo by Bryan Steffy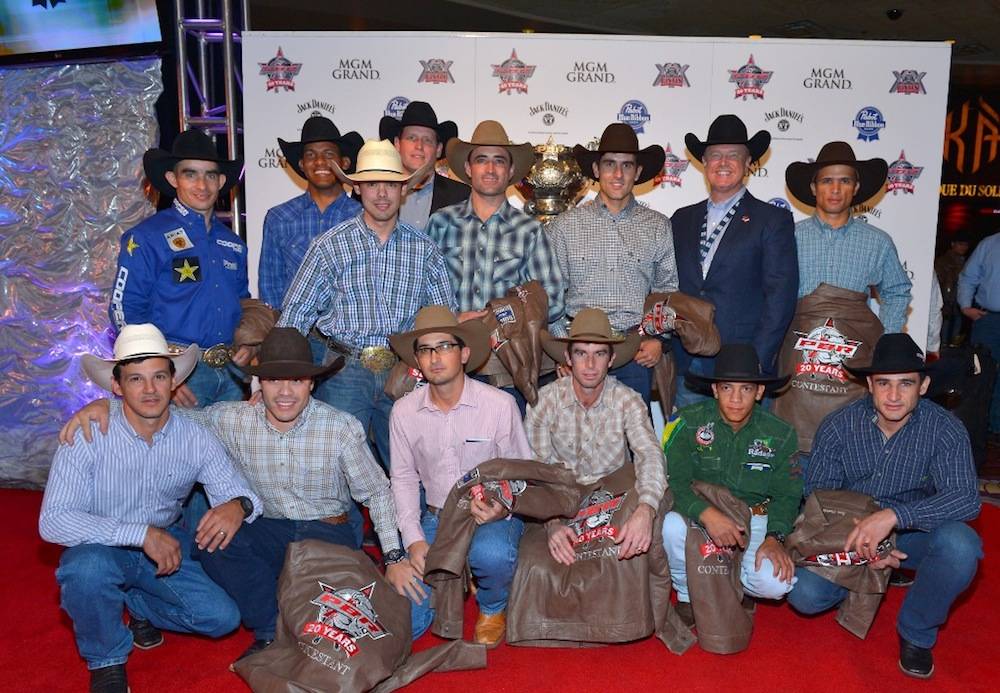 10.21.13 The Brazilian PBR bull riders with Sean Gleason and Jim Haworth at the Welcome Reception at MGM Grand. Photo by Bryan Steffy