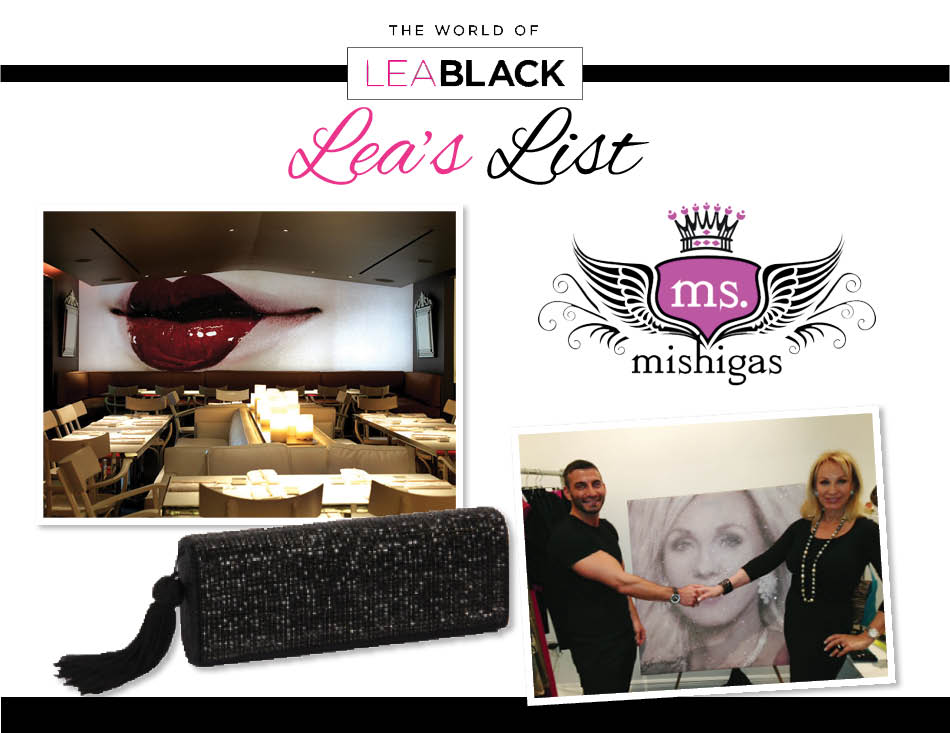 Another fun, crazy week. I am loving the change of season here in Miami. The weather at night is getting cooler and the social season is starting to kick in.
A week ago, I went to one of my new favorite eating spots, Katsuya, located in the SLS Hotel on South Beach with my fellow cast mate Lisa Hochstein, designer Fabio Lopes and Jason Clarke. I have eaten there before, but I was reminded again just how unique and delicious the food is. I love the fresh interpretation and presentation of the sushi and sashimi dishes. It is Japanese food served in a new and exciting way. The service is fantastic and the atmosphere is buzzing. I would suggest you make a reservation considering that every time I have been there the establishment is packed and quite a scene. Katsuya South Beach, 1701 Collins Ave, Miami Beach.
I recently held a trunk show for my current collection of handbags at a gem of a store, Haus Fashion Lab, located in Wynwood on 2527 NW 2nd Ave. The owner, Emilio Uribe, is a collector of couture vintage pieces, unusual accessories, and emerging local designers. He is also stylist to a lot of Latin celebrities. At the event I received a stunning surprise, a portrait of myself done by the artist Kfir Moyal with a coating of crushed Swarovski crystals.
With this month being Breast Cancer Awareness month, my social media guide, Sarah Rayer, introduced me to a great site that is supporting the cause, www.mishigas.com A great blog for young woman with cancer and a place to know there is life, before, after, and during treatment.
And with Halloween around the corner I am looking forward to celebrating it here in Miami in my neighborhood and Fisher Island.
Until next time,
Lea.
Subscribe to discover the best kept secrets in your city