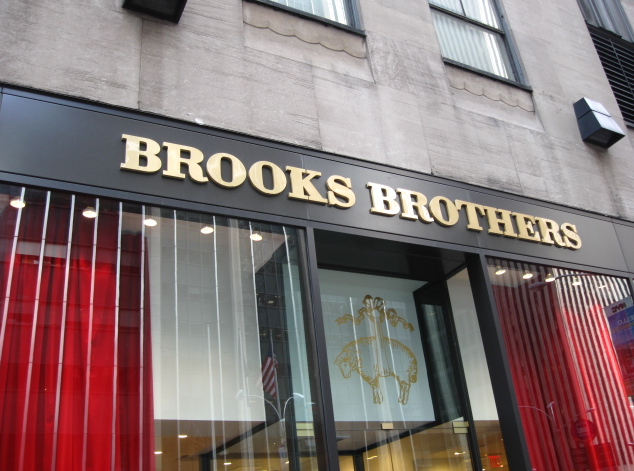 After working up an appetite shopping for suits and ties at Brooks Brothers, customers won't have to travel too far to find a delicious meal. The luxury retailer has announced plans to open its first-ever restaurant called Makers and Merchants, just steps away from its flagship location.
According to the New York Post, the 15,000 square-foot steakhouse is slated to in the summer of 2014 at 11 E. 44th Street, the previous location of the brand's women's line.
Plans for the three-story restaurant are still in its preliminary stage. The brand has yet to file plans with the Buildings Dept. or file a liquor application with the State Liquor Authority.
"It's still way out," revealed a spokesman.
Brooks Brothers, which is owned by Retail Brand Alliance, has nearly 300 stores throughout the world.