Last week luxury watchmaker Breguet relaunched their Rodeo Drive boutique in style. The Beverly Hills boutique was redesigned with the Swiss brand's latest concept, and to celebrate, welcomed the arrival of the "Breguet the innovator: Inventor of the Tourbillon" exhibition.
After a journey through Europe and Asia, the traveling exhibition got its American premiere at the newly remodeled Breguet Boutique in Beverly Hills. First unveiled in Geneva at the start of 2013, this retrospective is a tribute to Abraham-Louis Breguet and one of his numerous revolutionary inventions, the tourbillon.
The exhibition allows visitors to discover the secrets of this extraordinary mechanism through antique watches and contemporary timepieces with tourbillon.
"Breguet the Innovator: Inventor of the Tourbillon" will be on view in Beverly Hills from October 4 to 19, in Chicago from October 25 to 29, and in New York from November 8 to 17.
988323_10151663887567374_1596068645_n
1378544_10151663887262374_747285283_n
1378737_10151663887257374_1845752759_n
1380708_10151663887247374_1231848670_n
1381215_10151663887377374_1784219037_n
1382884_10151663887537374_549317593_n-1
1383064_10151663887387374_117985283_n
1384397_10151663887392374_371866331_n
Breguet Boutique BevHills exterior_farwide
Breguet Boutique interior_wide_angled
Breguet Marine collection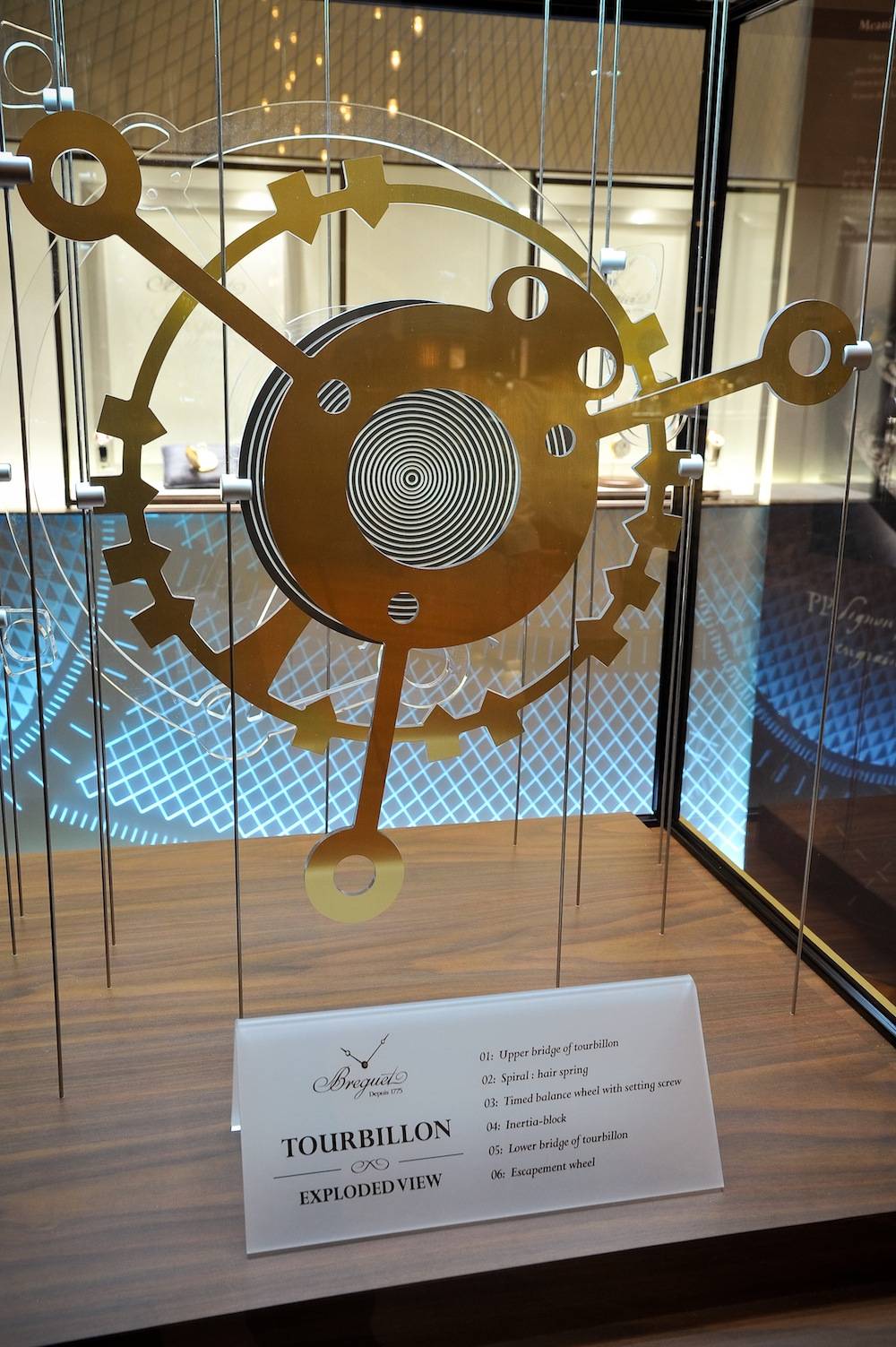 Exploded Tourbillon vitrine
084
128
FrankFurlan_Rodolphe Schulthess_MikeNelson_horiz
FrankFurlan_RodolpheSchulthess_MikeNelson_ribboncut
138
Breguet Blue Carpet_Guests 2
Photo credit: Vince Bucci for Breguet.