Lanvin Paris and philanthropist and Nevada Ballet Theatre Board Member Audra Baldwin invited 75 of Las Vegas' elite to an exclusive rendezvous at her home on Tuesday, Sept. 10. Catered by Honey Salt with beverages provided by Southern Wine & Spirits, this intimate luncheon featured a fashion presentation of the Lanvin Hiver 2013 Runway Collection and preview of the Ete 2014 Pre-Collection by Alber Elbaz — an exclusive first look at the French fashion houses' latest collections.
Students from the ballet's Future Dance Program, which serves underprivileged youth, along with Audra Baldwin's daughter, Skyler, greeted guests and offered fans and parasols while adorned in Petite Lanvin.
Some of Las Vegas' most affluent society ladies (and a few gentlemen) attended including Susan Molasky, Stella Roy, Madeleine Andress, Sheryl Goldstein, Nancy Houssels, Andrea Marnell, Sonja Saltman, Farid Matraki, Wendy Plaster, Michael Shulman and Jane Schorr, in addition to Lanvin executive vice president Cecile Andrau, NBT executive director and CEO Beth Barbre and Christos Garkinos, co-owner of international shopping destination Decades and star of Bravo TV's "Kings of Melrose."
The afternoon ended with a sneak peak into a 4,000-square-foot "Lanvin Pop-Up" where clothes, handbags, shoes and jewelry from the fall 2013 collection and resort wear collection were displayed for guests. An exciting raffle experience was offered, affording one special guest the opportunity to attend the press presentation of the Lanvin Fall/Winter 2014 Pre-Collection in New York City, including a meet and greet with Lanvin artistic director Alber Elbaz.
Click on the photos below to enlarge.
Like Haute Living Las Vegas? Join our Facebook page or follow us on Twitter. Want Haute Living Las Vegas delivered to your in box once a week? Sign up for our newsletter.
Julie Sirianni Judy Stone
Jane Schorr Lovee Arum Sonja Saltman
Jane Schorr, Lovee Arum and Sonja Saltman
Erica Lindgren Photo by Alt f
Erica Lindgren
Debbie Kefalas Sofia Bagherdai Natasha Roy Crystal Kreisberger Stella Roy
Debbie Kefalas, Sofia Bagherdai, Natasha Roy, Crystal Kreisberger and Stella Roy
David Steen Jeanette Schneider Raymond Wilmer Meg Heinzer Farid Matraki
David Steen, Jeanette Schneider, Raymond Wilmer, Meg Heinzer and Farid Matraki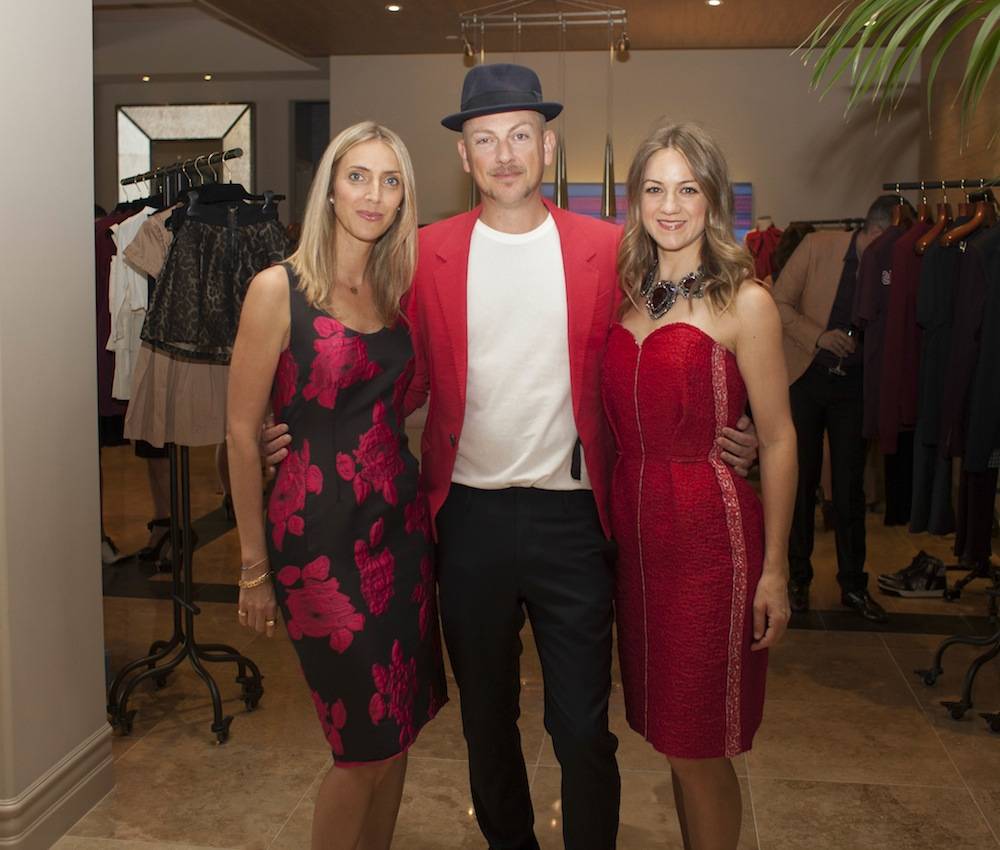 Cecile Andrau Kristopher Hegland Meg Heinzer
Cecile Andrau, Kristopher Hegland and Meg Heinzer
Beth Barbre Nancy Houssels Audra Baldwin and daughter Skyler
Beth Barbre, Nancy Houssels, Audra Baldwin and daughter Skyler
Camille Ruvo Madeleine Andress.Photo by Alt f
Camille Ruvo and Madeleine Andress
Beth Barbre Christos Garkinos Audra Baldwin (1)
Beth Barbre, Christos Garkinos and Audra Baldwin
Audra Baldwin Susan Molasky
Audra Baldwin and Susan Molasky
Beth Barbre Cecile Andrau Audra Baldwin Meg Heinzer
Beth Barbre, Cecile Andrau, Audra Baldwin and Meg Heinzer
Audra Baldwin and Michael Shulman
Michael Shulman and Audra Baldwin
Audra Baldwin and Daugther Skyler
Andrea Marnell
Andrea Marnell
Taylor Jonas and Erin Waldeck
Taylor Jonas and Erin Waldeck
Sharon Jenkins Wendy Plaster Mariam Afshai
Sharon Jenkins, Wendy Plaster and Mariam Afshai
Stella Roy Nancy Houssels Beth Barbre.Photo by Alt f Photography
Stella Roy, Nancy Houssels and Beth Barbre
Ruth Fung Susan Graves
Ruth Fung and Susan Graves
Nancy Vargas Rochelle Montana Jessica Nordling.Photo by Alt f
Nancy Vargas, Rochelle Montana and Jessica Nordling
Laureen McKay Celine Mamula
Laureen McKay and Celine Mamula