Many think that Lake Tahoe is the ultimate wintertime destination, and they'd be right. But few realize what a wonderful weekend getaway this makes in the summer, as well.
The weather is gorgeous, the lake is a peaceful spot for swimming, paddleboarding or kayaking and your stay can be stellar if you opt to overnight at the Ritz-Carlton Lake Tahoe. Even better, should you love the lake enough to make it your permanent vacation home, you can actually buy one of the Ritz's Residences.
The perks of being a Ritz guest are all available to those who plan to permanently stay, including access to the stunning spa, fitness center, award-winning golf course and skiing/hiking trails; room service is still part of the sweet deal.
Residents can also enjoy special summer activities like bocce, lawn games, private pool cabanas and nightly marshmallow roasting over its outdoor firepits.
And then there are summer activities only for the residential homeowners, and they're pretty awesome. There are biking tours, even more water sports, children-specific programs and, most importantly, exclusive access to summer's most anticipated local events including the Gene Upshaw Memorial Golf Classic in July, as well as the Concours d'Elegance boat show and Oscar De La Renta's League To Save Lake Tahoe Benefit Fashion Show in August, which  is the summertime event for Silicon Valley's social set.
There is also the exclusive 5th floor Club Level. Those with a key to this private area with a dedicated concierge service are treated to five food and beverage presentations each day including continental breakfast, mid-day light meal, afternoon snack, hors d'oeuvres and desserts. Cocktails are served throughout the afternoon and evening.
There are 23 luxury units for purchase, three of which have been designed by local decorator Jay Jeffers.  30 percent of the residences, which encompass the entire top floor and a private wing of the resort, have already been sold via Kennedy Wilson, who debuted the residences in February.
Whether you buy or not, you simply have to visit. Northstar mountain — the wintertime playground of professional snowboarder Shaun White — is just as picture-perfect in the sultry months as it is during the cold ones. Trust us, if relaxation is what you seek, you'll be hard-pressed to find a more serene, more beautiful getaway than Lake Tahoe.
Like Haute Living Los Angeles? Join our Facebook page or follow us on Twitter @HauteLivingLA. Want Haute Living Los Angeles delivered to your inbox once a week? Sign up for our newsletter.
Exterior_Night_v5s SMALL
Lobby_Exterior_v5s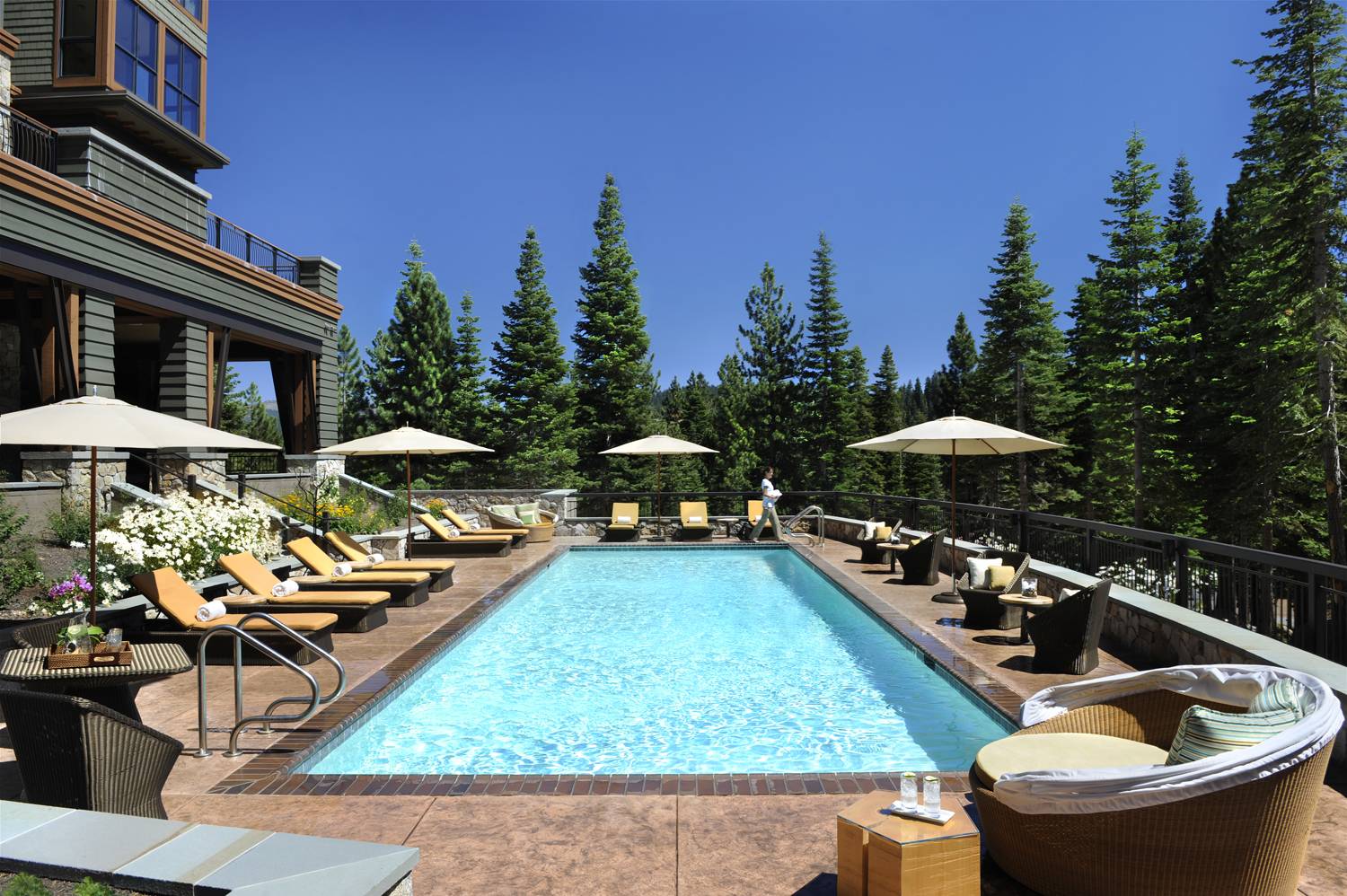 RC_Spa Pool_v4s
Spa Couples Treatment
Old Greenwood Golf Course
Kayakers on Lake Tahoe
Ritz_Carlton-Lake_Tahoe_Residences-0153
Ritz_Carlton-Lake_Tahoe_Residences-0106
Ritz_Carlton-Lake_Tahoe_Residences-0397
Ritz_Carlton-Lake_Tahoe_Residences-0256
Ritz_Carlton-Lake_Tahoe_Residences-0276
Ritz_Carlton-Lake_Tahoe_Residences-0438
Ritz_Carlton-Lake_Tahoe_Residences-0495
Ritz_Carlton-Lake_Tahoe_Residences-0561
Ritz_Carlton-Lake_Tahoe_Residences-0081