LAX Nightclub at the Luxor welcomed hip-hop dance crew Jabbawockeez when they celebrated the grand opening of its new show "PRiSM." Arriving just before 1 a.m., the dance crew members including Jeff "Phi" Nguyen, Kevin "KB" Brewer, Chris "Cristyle" Gatdula, Ben "B-Tek" Chung, Phil "Swagger Boy" Tayag and Tony "Transformer" Tran made their way to their VIP booths on the main stage. The nightclub was a sight to see as the highly acclaimed dance phenomenon best-known for winning Season 1 of "America's Best Dance Crew" filled the stage along with their friends and family.
The multi-talented group was in good spirits, celebrating this remarkable milestone at their new home at the Luxor. Nearing 1:30 a.m., the group made their way to center stage as the dance crew was presented with a two-tiered cake by Darth Vader and the Storm Troopers of Star Wars. The cake came complete with the show's name "PRiSM" and the signature Jabbawockeez mask. Confetti burst into the air as Chris "Cristyle" Gatdula accepted the cake and posed for photographs with his crewmates.
DJ and production group The Bangerz took over the turntables at the club just before 2 a.m. with an energetic, customized set to commemorate the Jabbawockeez newest venture. The Bangerz played into the early hours of the morning as the Jabbawockeez enjoyed their celebratory evening toasting to many more successful shows.
Also in attendance celebrating was MTV's "Making the Band" member Shannon Bex from the former pop group Danity Kane.
Click on the photos below to enlarge.
Like Haute Living Las Vegas? Join our Facebook page or follow us on Twitter. Want Haute Living Las Vegas delivered to your in box once a week? Sign up for our newsletter.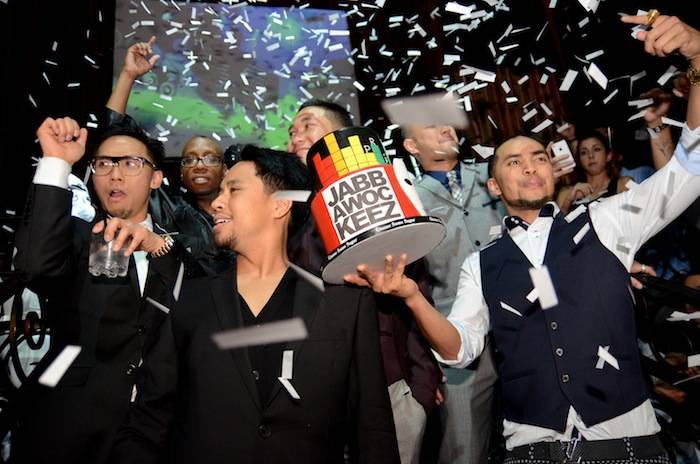 (c) Karl Larson, Powers Imagery
Ben Chung, Phil Tayag, Chris Gardula, Kevin Brewer, Tony Tran and Jeff Nguyen.
(c) Karl Larson, Powers Imagery
Shannon Bex
(c) Karl Larson, Powers Imagery
The Bangerz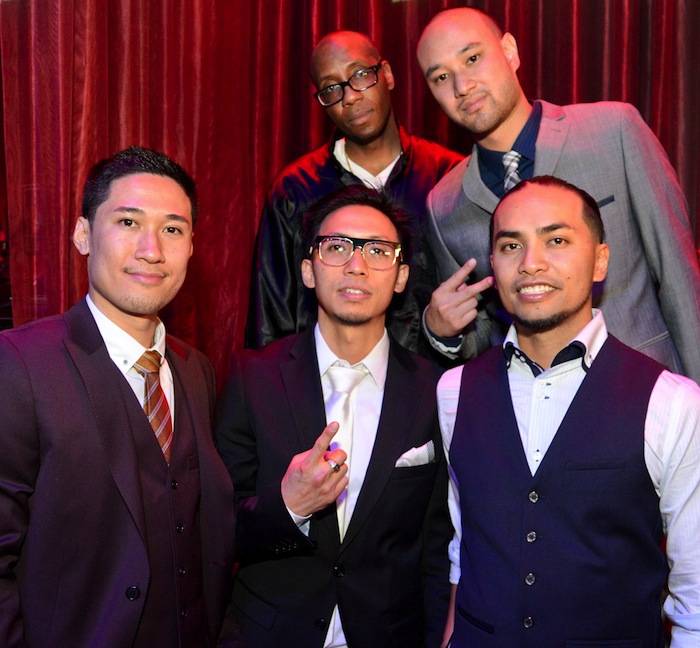 (c) Karl Larson, Powers Imagery
(c) Karl Larson, Powers Imagery
Chris Gatdula, Tony Tran, Ben Chung, Jeff Nguyen and Kevin Brewer
(c) Karl Larson, Powers Imagery
Phil Tayag, Ben Chung, Tony Tran, Chris Gatdula and Jeff Nguyen