This week luxury watchmaker Audemars Piguet hosted its annual Golf Invitational at the Liberty National Golf Course in New Jersey. The independent watch manufacture brought together guests from twelve different countries for their Audemars Piguet Golf Ambassador Team.
The Liberty National course was an ideal setting for the Audemars Piguet Golf Invitational 2013, with a mile-long waterfront that features views of New York City's skyline and the Statue of Liberty. Before the invitational kicked off, Audemars Piguet CEO François-Henry Bennahmias introduced the manufacture's "dream team": Graeme McDowell, Lee Westwood, Keegan Bradley, Ian Poulter, Bud Cauley, Darren Clarke, Cristie Kerr, Morgan Pressel and Belen Mozo. The tournament was held in the form of a scramble game, which afforded guests the opportunity to play a round with the pros (some of whom arrived directly from the 2013 US Open in Ardmore).
After a very close tournament, the team led by Morgan Pressel and Graeme McDowell won with a score of 181.
Audemars-Piguet-Golf-Invitational-2013-winning-team_Original
BÇlen-Mozo_Original
Bud-Cauley_Original
Audemars_JD_S29
Cristie-Kerr_Original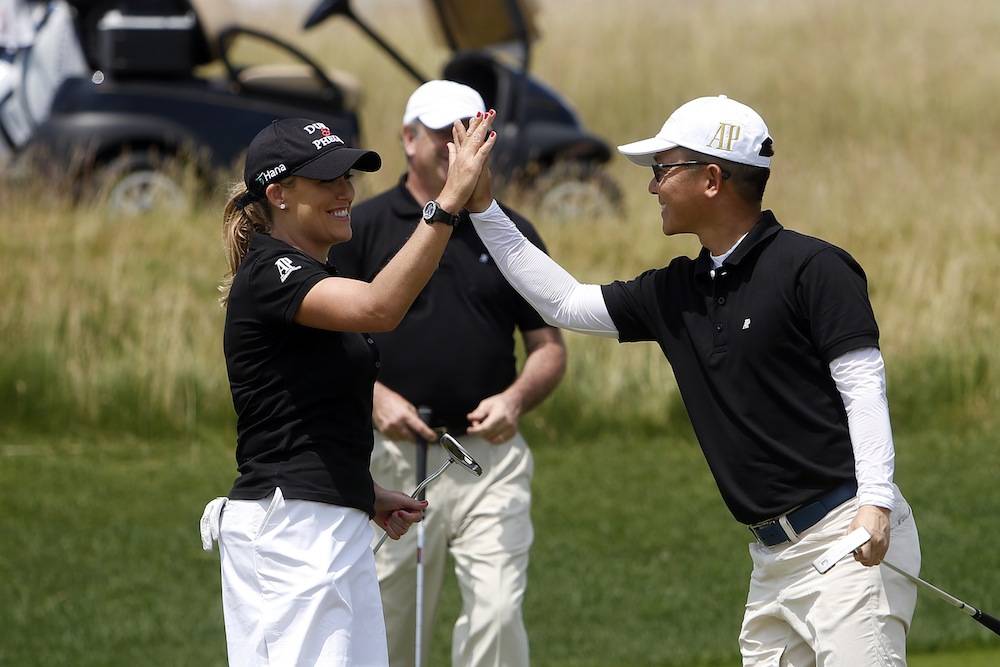 Audemars_JD_S03
Darren-Clarke_Original
Ian-Poulter_Original
Keegan-Bradley_Original
Keegan-Bradley-2_Original
Lee-Westwood_Original
Liberty-National-Golf-Course-NY_Original
Morgan-Pressel_Original
Photos courtesy Audemars Piguet.