The Cannes Film Festival is one of the most publicized film festivals in the world. Its twenty-four steps leading to its croisade are certainly one of the most glamorous. And its Palme d'Or prize one of the most coveted trophies in the industry.
Starting in 1946 (after a false start in 1939), the Cannes Film Festival became a major national and international event in the world of cinema. Every year for twelve days, the croisade at Cannes plays host to the world's biggest stars, who come to support their films selected as part of the official competition, which is judged by an equally glamorous jury of actors and directors.
Today the crazy concentration of celebrities per square meter at the Cannes Film Festival means very (very) private parties and events that are less film, more fashion. This year, Audrey Tautou, who became famous the world over thanks to her film Amelie, is the host of the prestigious festival. Born in 1978, the French native is one of the most in-demanded actresses. Audrey Tautou succeeds Diane Kruger, Melanie Laurent, Cecile de France, Monica Bellucci, Virginie Ledoyen, Charlotte Rampling, and Sabine Azema as host. To open the 66th annual edition of the festival this year, Tautou chose a dress designed by young stylist Yqing Yin.
One of the most highly-anticipated events of festival was undoubtedly The Great Gatsby premiere. Steven Spielberg, who is the President of the jury this year, joined actress and fellow jury member Nicole Kidman at the premiere. Later in the week, another highly-anticipated event; director Sofia Coppola's premiere of The Bling Ring starring Emma Watson. The movie about a gang of fame-obsessed Beverly Hills teenagers who robbed celebrities of about $3 million, recently said that to research for the film she watched a lot of reality TV like Kardashian.
And that's not even mentioning all the fabulous guests in attendance, from Cindy Crawford to Cara Delevingne and Justin Timberlake. Stay tuned for more from this incredible festival of film, fashion and fabulousness!
Baz Luhrmann's Great Gatsby
Nicole Kidman in Dior at the Cannes Film Festival. #diorcannes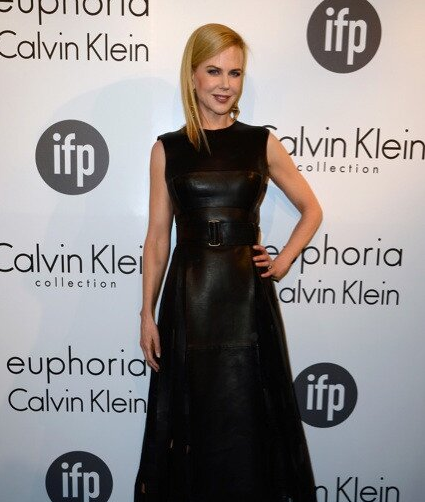 Nicole Kidman sleek in @CalvinKlein with @JimmyChooLtd's Balma pumps at Women in Film in Cannes tonight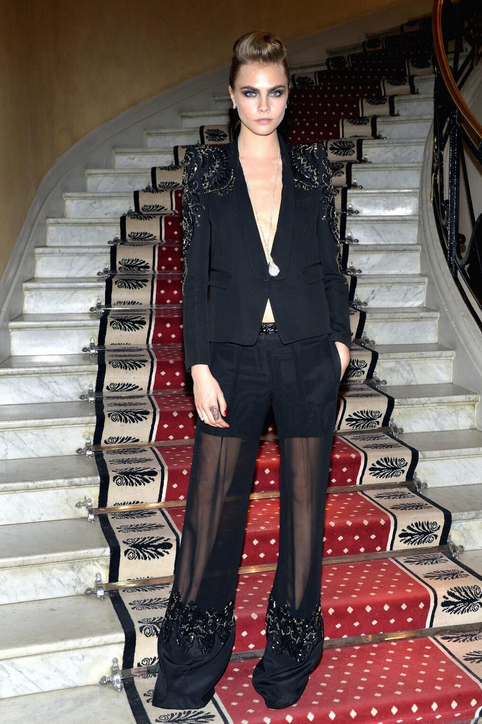 The stunning @Caradelevingne in a black Roberto Cavalli outfit for the @Chopard Trophy event in #Cannes!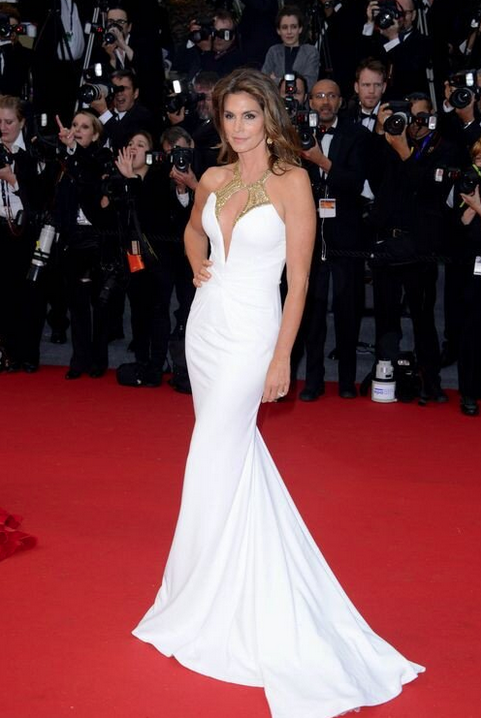 @CindyCrawford in @Roberto_Cavalli
French actress Audrey Tautou shows us how to do perfect Cannes film Festival style in @Valentino
Jury #Cannes2013 Nicole Kidman & Steven Spielberg
Justin Timberlake (@JTimberlake) celebrates his upcoming film at @cannes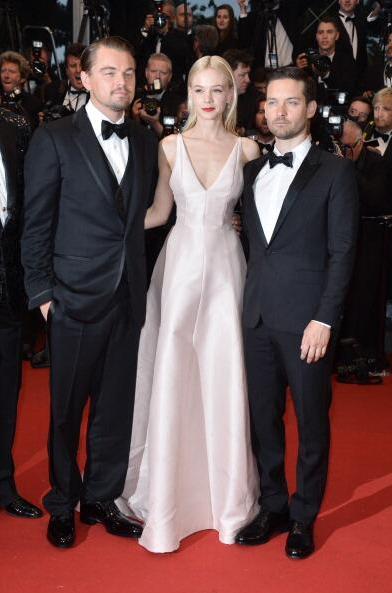 Leonardo DiCaprio, Carey Mulligan (in @Dior) and Tobey Maguire at #Cannes