The Boys & Girls Clubs of Las Vegas hosted Framing Hope at the Amanda Harris Gallery of Contemporary Art to benefit the Downtown Boys & Girls Club last Thursday. A silent auction featured 30 vintage Las Vegas images courtesy of the Las Vegas News Bureau that were turned into one-of-a-kind works of art by 30 local artists. Artists who participated include Jerry Misko, Tim Bavington Benjamin Alejendro, Mowgli, Dana Satterwhite, Tanya Watler, Biscuit Street Preacher, Ali Fatholahi and more. The event was spearheaded by the Friends of the Downtown Boys & Girls Club: Dave Kirvin, Brigette Kirvin, Terri Maruca, Amanda Nelle Harris and Dana Satterwhite.
Councilman Bob Coffin presented Boys & Girls Clubs of Las Vegas president Dulcinea Almazan a check for $16,200 from the City of Las Vegas to assist with programming and funding for the Downtown Boys & Girls Clubs. Guests in attendance also had the opportunity to hear Boys & Girls Clubs of Las Vegas Youth of the Year Jorge Corral talk about what the Boys & Girls Clubs means to him.
The Downtown Boys & Girls Club, located at 28th and Stewart, serves more than 100 kids every day in one of the most disadvantaged neighborhoods in Las Vegas. For most of these kids, this is the only safe place for them to go after school and all day in the summer. It provides peace-of-mind for working parents who know their children are in a safe, structured environment while they are at work. Nearly 90 percent of the kids who attend the club are on free or reduced lunch and one-third live below the poverty.
More than 175 guests attended the event. Mayor Carolyn Goodman, Councilman Bob Coffin, Yale Rowe, Kate & Gavin Whiteley, Adam and Erin Sperling, Norm and Cara Clarke, Rob Kolesar, Tracy Murray, Lynette Chappell, Fafie Moore, Tanya Murray, Phil Peckman, Allison Loftus, MaryKaye Cashman, Michael Downs, Pat Byrne, Rob Cornelius, Shelley Gitomer, Wendy and Mark Wallington, Wendy Albert and Lea Artis were just a few of the guests in attendance.
Click on the photos below to enlarge.
Like Haute Living Las Vegas? Join our Facebook page or follow us on Twitter. Want Haute Living Las Vegas delivered to your in box once a week? Sign up for our newsletter.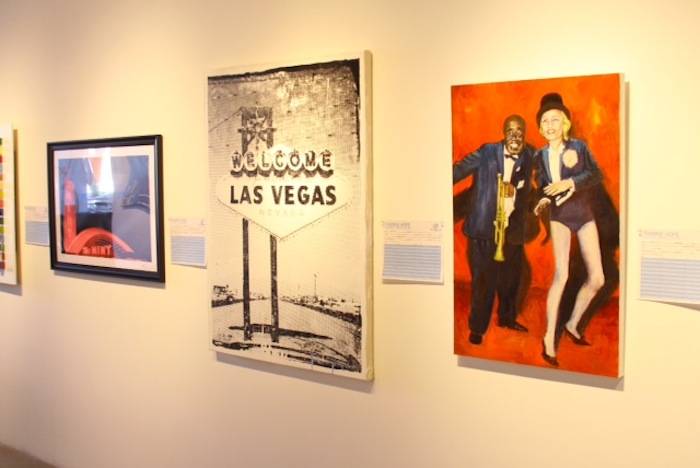 Artwork by donated by artists for Framing Hope
Artwork by donated by artists for Framing Hope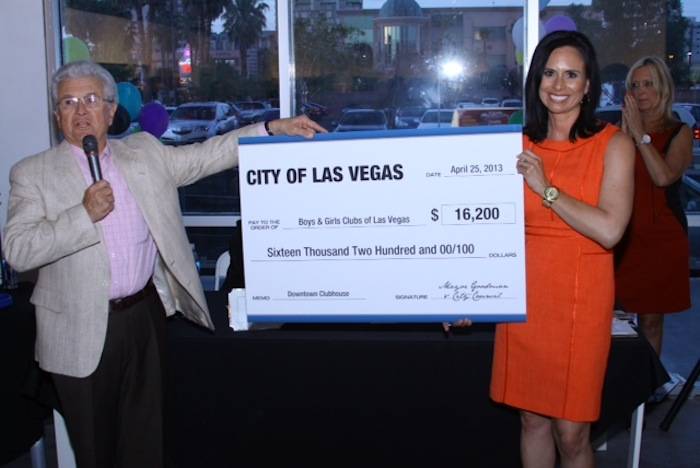 Councilman Bob Coffin & Dulcinea Almazan - check presentation
Councilman Bob Coffin & Dulcinea Almazan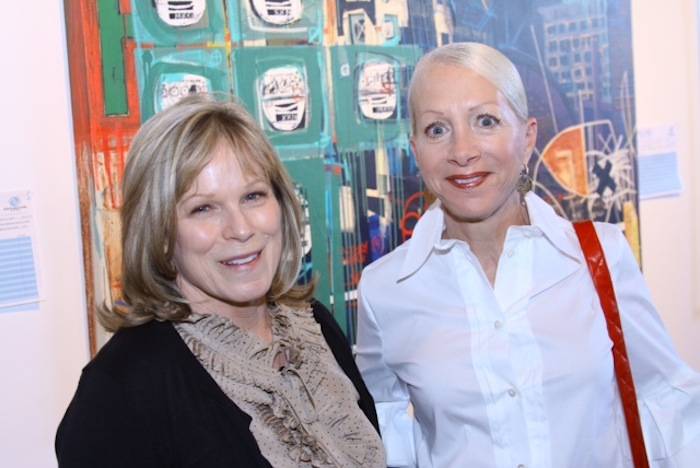 MaryKaye Cashman and Shelley Gitomer at Framing Hope
MaryKaye Cashman and Shelley Gitomer at Framing Hope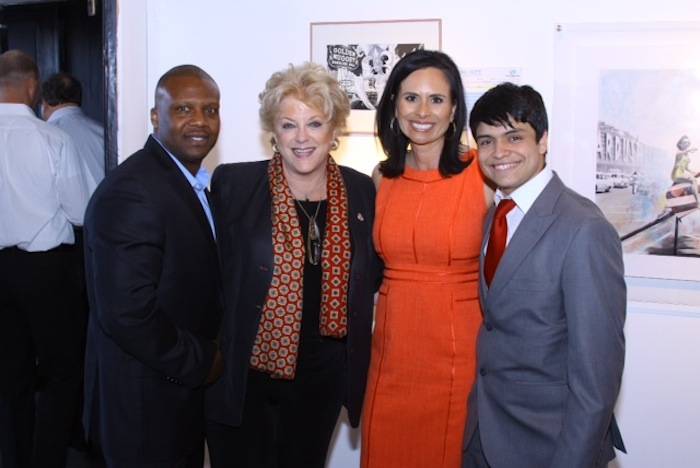 Reggie Turner (B&GCLV Board President), Mayor Goodman, Dulcinea Almazan and Jorge Corral
Reggie Turner (B&GCLV Board President), Mayor Goodman, Dulcinea Almazan and Jorge Corral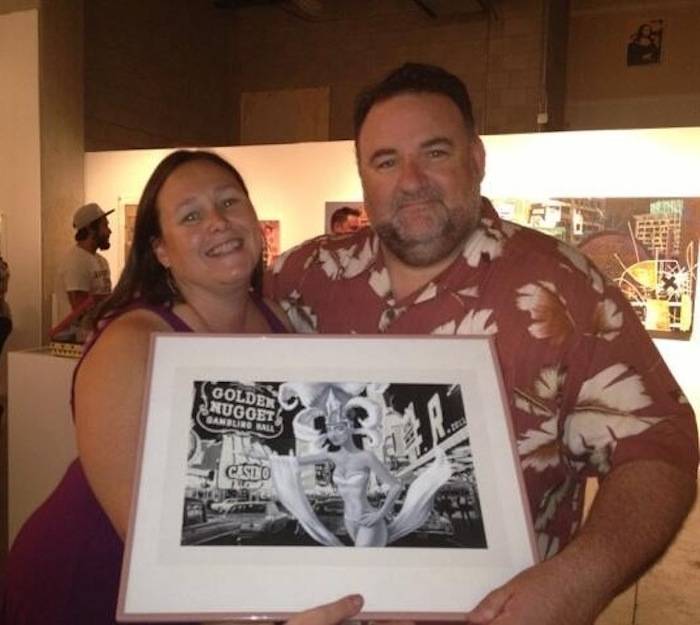 Wendy & Mark Wallington with their piece of art purchased at Framing Hope
Wendy & Mark Wallington with their piece of art purchased at Framing Hope
Subscribe to discover the best kept secrets in your city