This week the Haute 100 rocked out, from tours to show tapings and more! Check out some of Haute Living's favorite figures in these sweet snaps from the week in social media.
Pic 3
Justin Timberlake shared this snap of his performance while promoting Mirrors.
Pic 5
Sofia Vergara posed with Modern Family costar Jesse Tyler Ferguson, captioning this picture: Candy heaven!
Pic 2
Alicia Keys took a moment to reflect: About to hit the #AliciaLA stage…are you ready to rock with me?! ;-) #SetTheWorldOnFireTour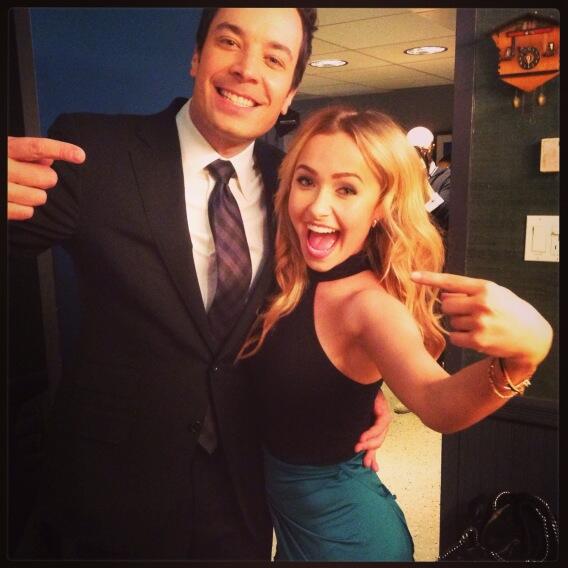 Pic 6
Hayden Panettiere looked positively giddy in the photo, tweeting: Had the best time on Jimmy's show! #jimmyfallon
Pic 4
Talk about a supermodel! Cindy Crawford tweeted: But for what it's worth…here's my model-in-a-cape meets #wonderwoman moment for you!
Pic 11
Kim Kardashian tried out some colored contacts, tweeting: Aqua
Pic 7
Beyonce looked forward to warmer weather, tweeting: Spring!
Pic 10
Jessica Alba struck a pose with an adorable fan during her book tour: #thehonestlife @honest book signing at #vromans Pasadena #lilcutie
Pic 1
The John Barrett Salon tweeted: #tbt @marykateolsen__ &@ashleyolsen_ in the salon. Guess the year! #olsentwins #twins
Pic 9
Eva Longoria looked ready for anything during her vacation, posting on her WhoSay: The machetes in El Salvador are pretty cool!
Pic 8
Gerard Butler tried on an...interesting new style, tweeting: Stylin' in my new bubble pants on @jimmykimmel last night!