Actor Adrian Grenier hosted the Friday night party at Hyde Bellagio.
Grenier, who will reprise his famed role as Vince in the much-anticipated movie version of the hit series "Entourage," arrived on the red carpet with a large group of friends including "True Blood" star Jamie Gray Hyder.
At the club, Grenier was in high spirits, telling fans how excited he is to begin filming the "Entourage" movie but that he, "Can't reveal any details yet." When asked about Obama's promised cameo in the movie, he jested, "If he would just deal with those pesky Republicans, maybe he'd have some time to be on 'Entourage'," but given how busy the president is, he said he's not holding his breath. Grenier also sounded off on his sustainability efforts and his hopes to educate kids on leading a green lifestyle. The 36-year-old Hollywood star turned Brooklynite sported his signature tousled hair, a black V-neck, dark jeans and blazer for the event.
After the red carpet, the group made their way inside the club where they were welcomed to a plush VIP table under the DJ booth by Hyde's servers carrying sparklers and signs spelling out "A-D-R-I-A-N." The star soaked up the attention of fans while dancing, drinking and singing along to club favorites spun by DJ Joe Maz.
Later in the night, Grenier surprised the packed nightclub by hopping into the DJ booth to emcee the party, saying "Hey! We're at Hyde Bellagio tonight! Give it up!" Before handing back the mic, Adrian took over the turntables to spin a song from his latest project, the indie rock band The Skins, which he produces from his basement recording studio, Wreckroom. Adrian proudly announced to the club, "This is the best band out of Brooklyn right now! Here's their single, 'Surf!'" as the guitar and drum heavy anthem blasted through the club. Grenier returned the decks to DJ Joe Maz, but not before spinning one last atypical clubbing song: the angst-y rock tune, "Lithium" by Nirvana.
Click on the photos below to enlarge.
Like Haute Living Las Vegas? Join our Facebook page or follow us on Twitter. Want Haute Living Las Vegas delivered to your in box once a week? Sign up for our newsletter.
Adrian Grenier parties at Hyde Bellagio, Las Vegas 2.15.13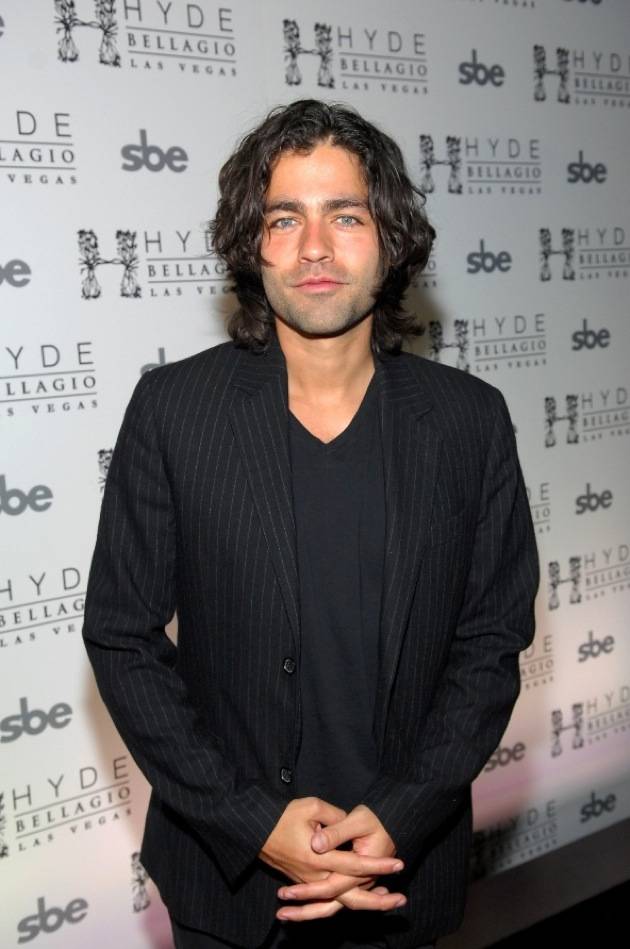 Adrian Grenier hosts at Hyde Bellagio, Las Vegas 2.15.13
Adrian Grenier hosts Friday night at Hyde Bellagio, Las Vegas 2.15.13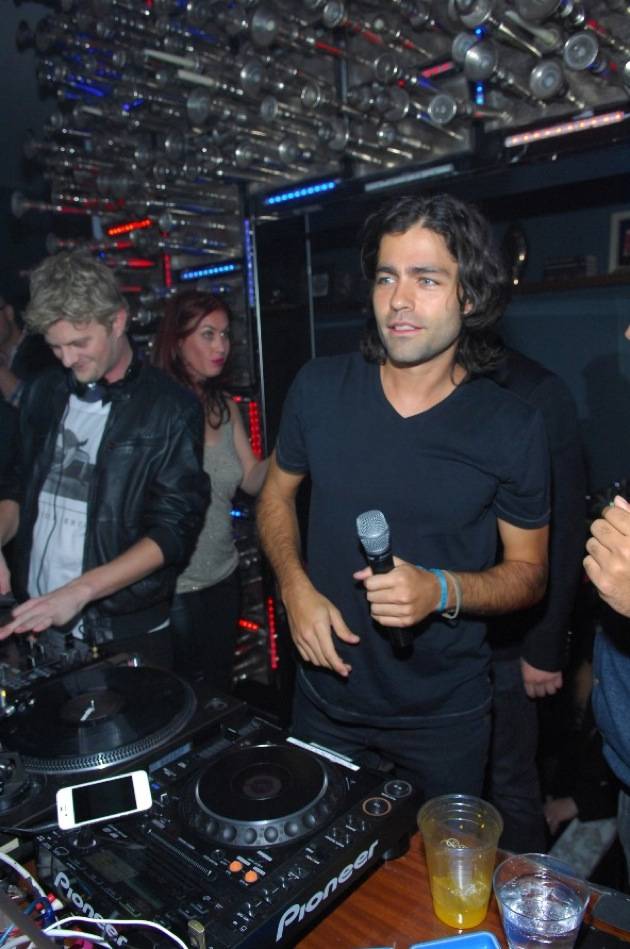 Adrian Grenier in the DJ booth at Hyde Bellagio, Las Vegas 2.15.13
Jamie Gray Hyder of True Blood at Hyde Bellagio, Las Vegas 2.15.13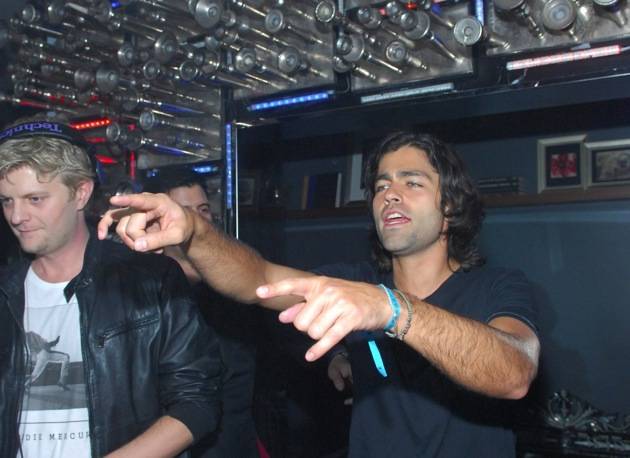 Adrian Grenier in DJ booth at Hyde Bellagio, Las Vegas 2.15.13
Adrian Grenier in Vegas at Hyde Bellagio, Las Vegas 2.15.13